In specifying heating solutions for your care environment, many factors are at play. Whilst providing safety and efficiency, there's a need for longevity and robustness, not to mention the added bonus of a radiator that looks good and compliments your room's aesthetics.
There are many options on the market, with radiator covers being made from both wooden and metal materials.
A common choice in care homes is to cover radiators with an MDF casing, and there are many reasons for this. However, MDF radiator covers aren't without their limitations. We will aim to highlight some of the positives and negatives of wooden radiator covers to help you make the best choice for the residents in your care.
Why Are Wooden Radiator Covers So Popular?
Cost
Wooden radiator covers provide a cost-effective heating solution. MDF material is incredibly cheap to source, and with the tightening budgets that care homes often fall victim to, a cost-effective solution is worth considering.
They Look Nice
With its smooth, streamlined surface, an MDF casing can effectively compliment the design of any room. This is important-especially for those living in retirement villages-who are understandably house-proud. The last thing they'd want is something that looks overly clinical and obtrusive.
Painting Options
Painting wood is an extremely simple process, allowing you to customise the radiator cover to your design requirements. A nicely painted radiator cover will seamlessly fit in to the room's current colour-scheme.
They Can Act As A Mantelpiece
With their square-shaped design, residents are able to rest ornaments on top, turning their heat emitter into a room-feature, boasting all the qualities of a mantelpiece.
What Are The Limitations Of Wooden Radiator Covers?
Contour have had to replace hundreds of MDF fibreboard radiator covers in several care homes throughout the UK, suggesting that these radiator covers aren't without their limitations and careful consideration should be placed before specifying your heating solution.
They're Harder To Clean
Cleanliness is a high priority in any care and nursing environment. Not only should radiators be thoroughly cleaned, but they should be done so in an efficient manner to keep up with the everyday demands that such environments face.
MDF fibreboard radiator covers are difficult to remove, increasing the risk of dust build-up over time, affecting radiator performance. Additionally, a poorly cleaned radiator can cause numerous health concerns, particularly when immune systems are compromised.
MDF Radiator Covers Aren't Factory Made
Often made on-site, MDF radiator covers are not finished to a factory standard. Factory-made appliances use cutting-edge machinery and tools to ensure a consistent, professional finish.
The Quality Is Down To The Workmanship
A high-quality radiator cover is very much down to the individual carpenter as to whether the cover meets standards. Sadly, we live in a world where technology overrides human error, and you're far less likely to have problems with a manufactured radiator cover over a long period of time.
Wood Absorbs Water
When mopping floors, the wet mop-head will inevitably brush against the radiator cover. Over time, this will cause damage to the wood, meaning that a replacement would be necessary sooner than you care to think.
Chipboard Is A Weak Material
We often talk about the need for strength and robustness when specifying radiators in care and nursing homes. This is due to the high demand that radiators are put under through the use of hoists, wheelchairs and other equipment used daily in care homes. Chipboard won't withstand these levels of wear and tear.
With the chipboard often located on the front of the cover-to provide a decorative effect-it's in the prime placing for damage and wear over time.
Why Choose A Steel Radiator Cover For Your Care & Nursing Home?
Bespoke, wooden radiators are a great option for your home, but are they right for your care and nursing home? When specifying radiators, you need to be assured that they are up to standard and can meet the demands of a care environment.
Efficient Cleaning
Contour's DeepClean radiator covers can be easily removed and cleaned by one operative, with no need for assistance from estates personnel, saving time and reducing cleaning costs. For your step-by-step guide on how to clean behind one of our radiator covers, click here.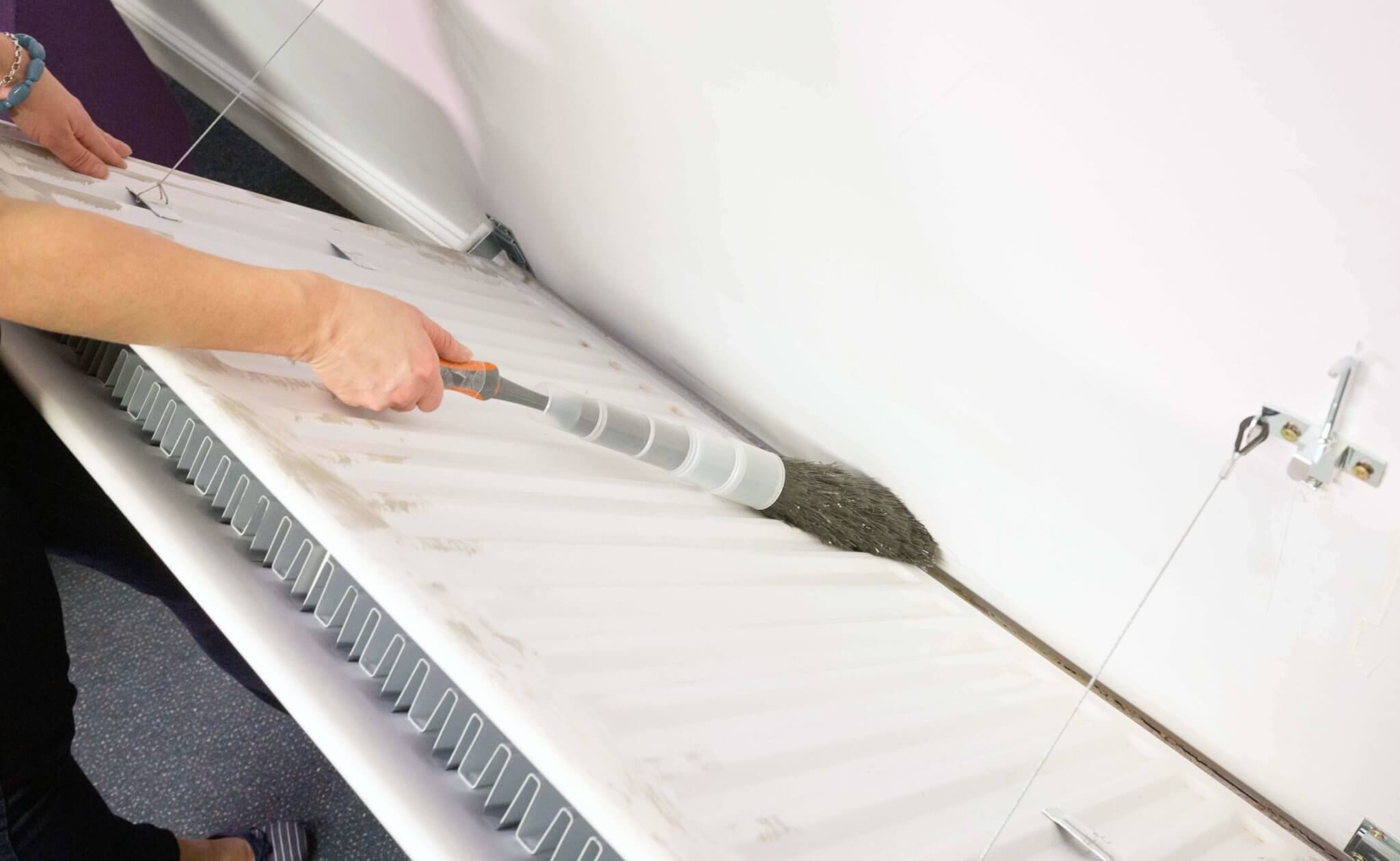 Longevity
Strength and robustness are easily achieved with Contour's LST radiators-made with 1.5mm Zintec steel, which can be increased to 2mm in the most demanding of environments. It's important that our LST radiators are robust and built to stand up against the hectic environments they are installed into.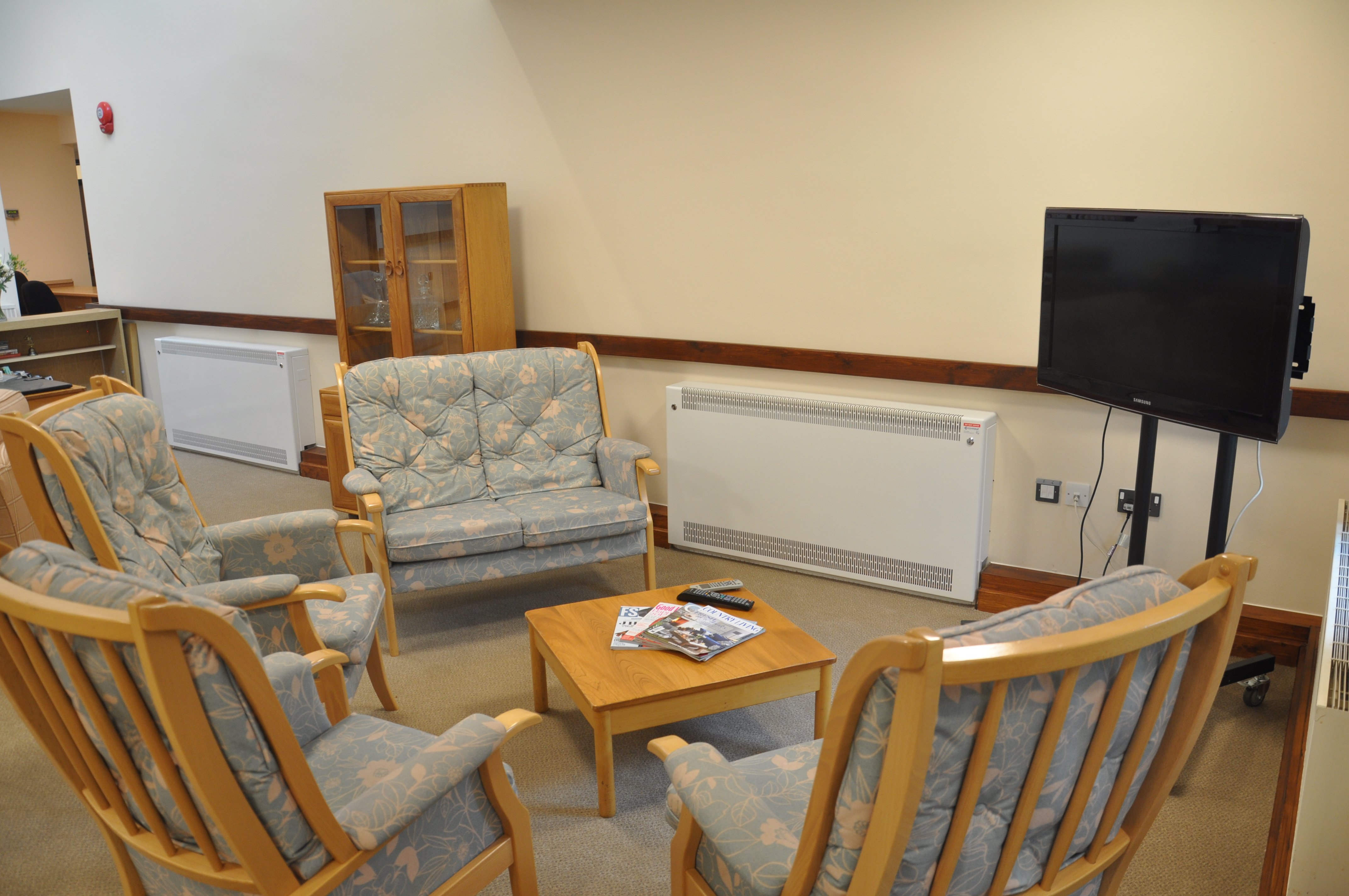 Wet Environments
For wet environments, such as a shower or wet room, our LST radiator guards can be manufactured with Magnelis Steel. To read more about Magnelis Steel, click here.
Safe Surface Temperatures
Of course, our LST radiators are designed to stay within a safe surface temperature, ensuring that those in your care aren't subjected to severe burns.
Read more about Contour's LST radiators here:
About Us
Contour produces a range of innovative, safe surface temperature systems for healthcare, education, mental health, commercial and secure sectors, working in close partnership and collaborating with architects, M&E engineers, NHS Trusts, local authorities, design consultants and contractors to deliver outstanding safe heating solutions.
Contour is the exclusive partner of BioCote® anti-microbial technology for LST and anti-ligature radiators. BioCote® additives reduce bacteria by up to 99.9%. Contour combines an extensive range of colour-paints is with BioCote® for a durable, high-quality finish.
Contour's heating solutions offer secure, single-person quick access to radiator guard interiors for regular deep cleaning and maintenance. Each year, Contour save the NHS millions of pounds in cleaning costs, therefore delivering.