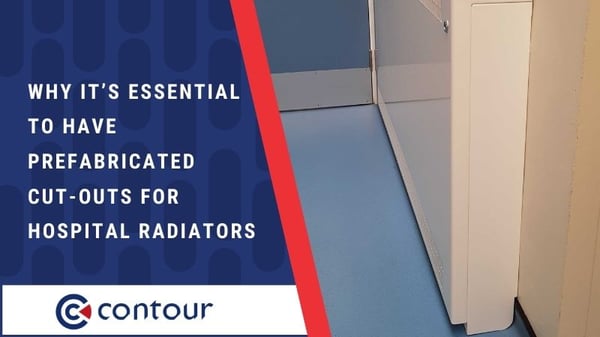 Hospital environments are busy with a lot of things going on. With hectic environments and hard-working doctors/nurses, it's important that the installation process within hospitals is quick and easy to cause as minimal disruption as possible.
Prefabricated cut-outs can speed the installation time, reduce the amount of mess that's normally generated and lower levels of disruption in busy hospital environments.
This blogs sets out to showcase the benefits that prefabricated cut-outs can offer, Read on to find out more…
What Is A Prefabricated Cut-out For LST Radiator Covers?
A prefabricated cut-out LST radiator will mean the construction is assembled with a variety of components to structure the guard at the manufacturing stage.
This means the LST radiator has cut-outs that are premade before its transported to the designated site, in this case within hospitals. This cut-out will save time, eliminate wastage, and reduce on-site noise.
Prefabricated radiator guards can effectively be dismantled and migrated to various destinations. This essentially lessens the demand for raw materials, limits expended energy and diminishes time.
With this in mind, what are the benefits of using a prefabricated cut-out for LST radiators within hospitals?
Reduced Hospital Disruption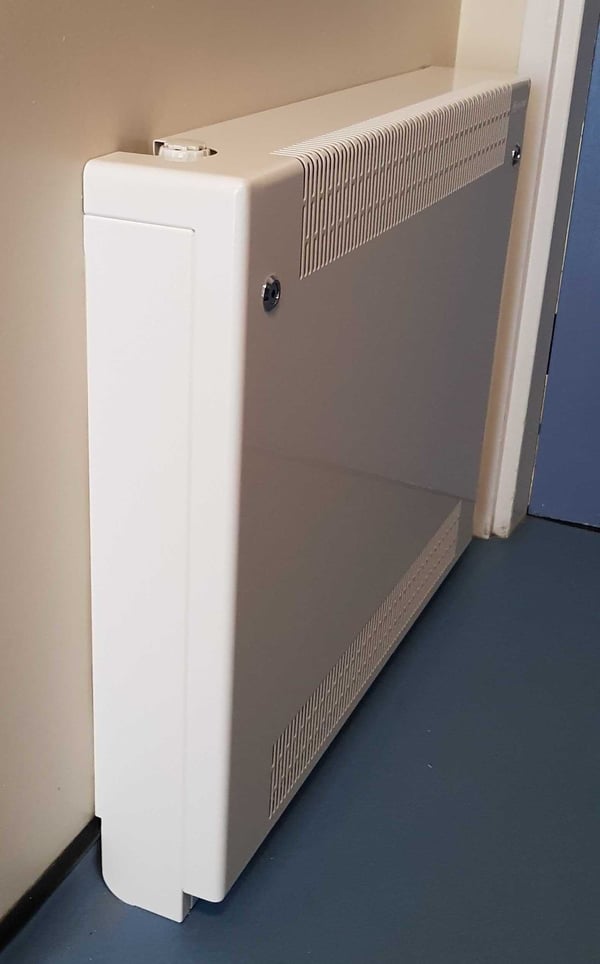 A prefabricated cut-out minimises the noise and mess made when installing. With equipment and material supplies lying around the hospital during installation it can become hazardous for service users.
This limits the disruption of hospital service users that mind noise, waste, and other common irritants.
This streamlined approach provides a far more efficient atmosphere for productivity and eliminates unnecessary distractions and interference that are typical for radiator installation.
Shorter Installation Time
Prefabricated cut-outs have been found to take less than half the time juxtaposed to traditional radiator cover installation.
This is due to the time we take on site to measure for the covers. Going into extra detail at the survey stage provides a better finish and overall design.
The shorter time is beneficial for hospital environments as installers can quickly get the job done to cause less disruption to the hospital environment.
Safer Installation
Since prefabricated cut-outs are already constructed before getting to the hospital environment, there's less risk for problems with an injury that may occur when doing the cut-outs under the busy pressure hospitals may offload.
Great To Use In Wet Environments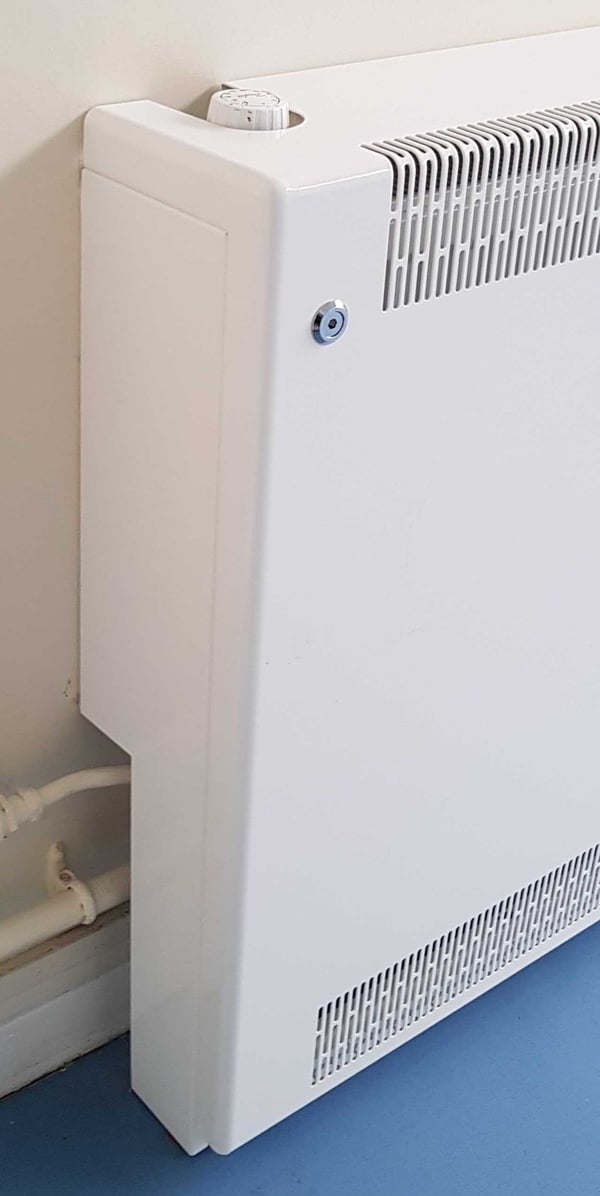 Prefabricated cut-outs are great to use in wet environments and for vinyl flooring. This is because in wet rooms there are coated edges, and anything exposed in the wet room could compromise the powder coating.
A radiator that's installed in hospital bathrooms can have a high chance of coming into contact with water from steam that may be generated from showers and taps. If metal isn't properly protected, rust can appear.
Therefore, for wet environments, prefabricated cut-outs can be supplied with magnelis steel. This steel will have had additional treatment to make it more durable and suitable for wet environments, prolonging the lifetime of the radiator.
Conclusion
Prefabricated cut-outs for hospital environments with vinyl flooring, skirting boards and pipework ensures there's no need for a noisy and messy installation process. This will ultimately reduce disruption, debris and the installation time for hospital environments.