Here at Contour, we celebrate the fact that we are UK innovation leaders for LST radiators, anti-ligature radiators and the radiator cover market.
We're acutely aware of the intense pressures that are constantly tackled in healthcare. To target these pressures, our products improve hygiene and safety, as well as facilitate healing and wellbeing. Read on to find out how Contour could benefit your healthcare environment with our range of premium radiators and casings.
Five key reasons for choosing Contour when refurbishing your healthcare environment:
Contour radiator guards are
Quick and easy to clean
Time and cost efficient
BioCote® exclusive
Anti-ligature specialist
Top of the range, premium products
1) Contour Offer DeepClean LST Radiator Covers For Easy Cleaning And Safety
Old-fashioned radiators are a major source of hygiene issues. Most are closed, inaccessible units that are difficult to clean.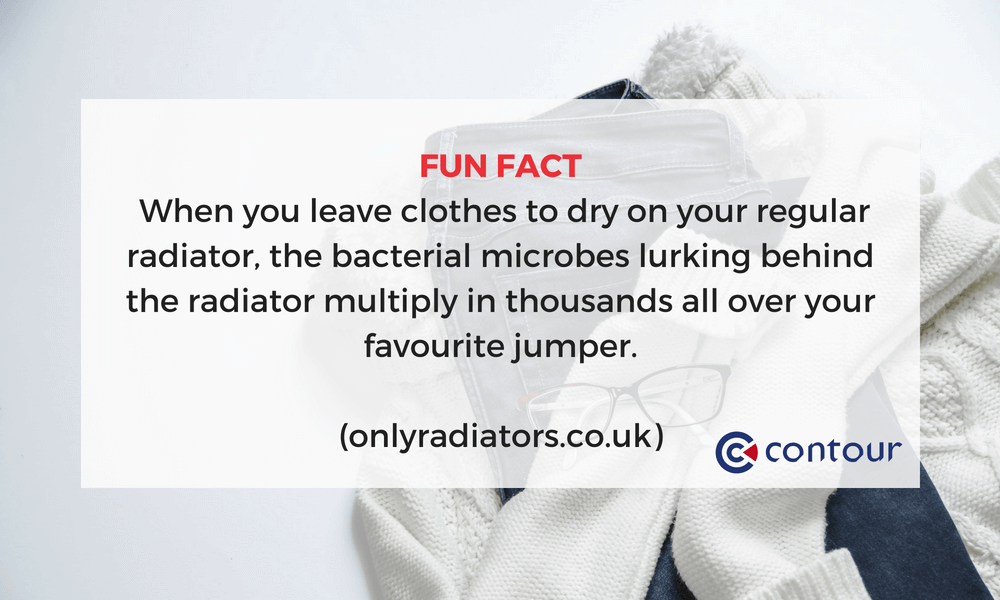 These hygiene issues were dramatically reduced with the advent of Contour's DeepClean range. DeepClean radiator guards are designed with unique patented drop-down front access panels and quick release locks to allow easy access to all parts of the guard. This facilitates regular, thorough cleaning.
All DeepClean radiators are low-surface temperature to reduce the risk of injury.
DeepClean one-piece covers minimise disruption and installation time. The slimline design is space-efficient, preventing the radiator from becoming an obstacle. DeepClean radiator casings are ideal even for small environments.
Contour provides anti-ligature variations of DeepClean radiator covers to promote maximum safety in the NHS, mental health facilities and secure custody services.
2) Contour's DeepClean Radiator Covers Save Time and Reduce Costs
Not only does the design of DeepClean guards improve cleaning efficiency and hygiene standards, the guards also help to reduce overheads. The drop-down front panels allow for radiators to be cleaned quickly and more effectively than regular radiators.

Since 2006, DeepClean has potentially saved the NHS hundreds of millions in overhead costs. Click here to find out how.
3) Contour Is The Only LST And Anti-Ligature Radiator Cover Manufacturer To Use Anti-Microbial Technology
Contour set a standard for hygiene and service user protection, unreachable to other brands, by coating all products with BioCote® antimicrobial additives. BioCote® is the leading antimicrobial technology supplier in the healthcare sector and is pivotal to Contour's products.
Hygiene really is core to healthcare environments. It's not just about reducing infection; it's about saving lives.
BioCote® is incorporated into the paintwork stage of the manufacturing process for both LST and anti-ligature radiator covers. The antimicrobial additives provide optimum, permanent protection against bacteria and mould to reduce infection in healthcare environments.
A programme of regular testing shows that BioCote® is effective in deactivating or killing colonies of pathogens, including the H1N1 Influenza virus, Salmonella and Streptococcus Faecalis bacteria. BioCote® has been proven to reduce the risk of hospital-associated infections by up to 99.96% in under two hours.
4) Contour Is The Leading Anti-Ligature Radiator Cover Specialist
Contour offers a whole range of anti-ligature radiators and guards that have set safety benchmarks in the healthcare sector. Our anti-ligature range provides innovative features that reduce the risk of self-harm by vulnerable healthcare service users:
Ventilation grilles that beat the BS IP3x Ingress Protection test
Fully shrouded TRVs
Tamper-proof internal fixings to prevent unauthorised access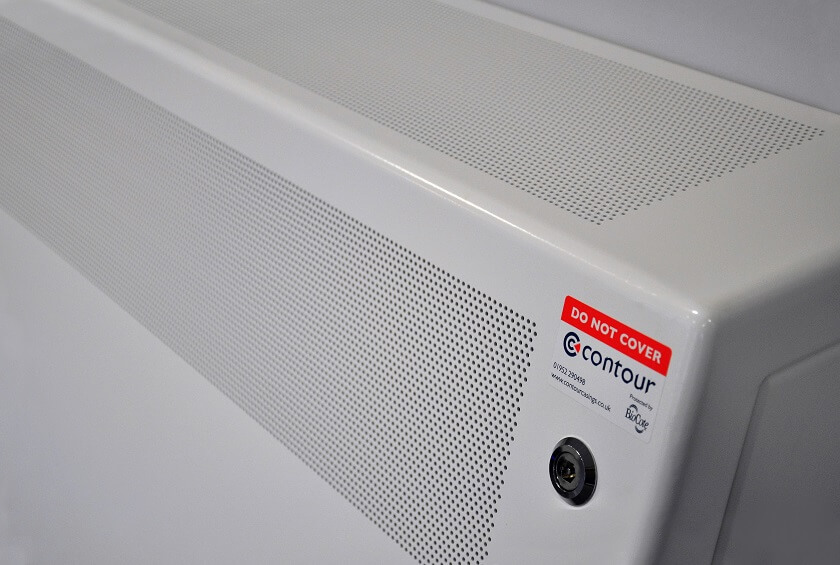 Our revolutionary radiator casings have been successfully installed in over 90% of UK NHS mental health trusts.
5) Contour Design And Collaborate with Industry Experts To Ensure Top Quality
Our experience is based on close collaboration with estate managers, infection control teams, hotel service professionals and clinicians. Through this collaboration, we ensure that we develop the best product solutions for the healthcare market.
All Contour radiators and guards are made to order. We listen to what you need and meet your individual requirements. Choose from our extensive range of designs and colours, and let us produce the best product solutions for your healthcare needs.
How Can Contour Help You?
More information on Contour's range of DeepClean LST and anti-ligature radiators is available on our website.


About Us
Contour produces a range of innovative, safe surface temperature systems for healthcare, education, mental health, commercial and secure sectors, working in close partnership and collaborating with architects, M&E engineers, NHS Trusts, local authorities, design consultants and contractors to deliver outstanding safe heating solutions.
Contour is the exclusive partner of BioCote® anti-microbial technology for LST and anti-ligature radiators. BioCote® additives reduce bacteria by up to 99.9% and are combined with Contour's extensive range of colour-paints to coat products for a durable, high-quality finish.
Contour's heating solutions offer secure, single-person quick access to radiator guard interiors for regular deep cleaning and maintenance. Each year, Contour save the NHS millions of pounds in cleaning costs, while delivering cleaner, safer environments. Contour has redefined the marketplace and is regarded by many as a design and innovation leader within the industry.
Contour's vision is supported by a quality-first philosophy and a passionate and conscientious customer focused team who possess a 'can-do' attitude, taking pride in developing solutions for your heating requirements.
Contact us at:
The Mansions, 43 Broadway Shifnal
Shropshire TF11 8BB United Kingdom
+44 (0) 1952 290 498