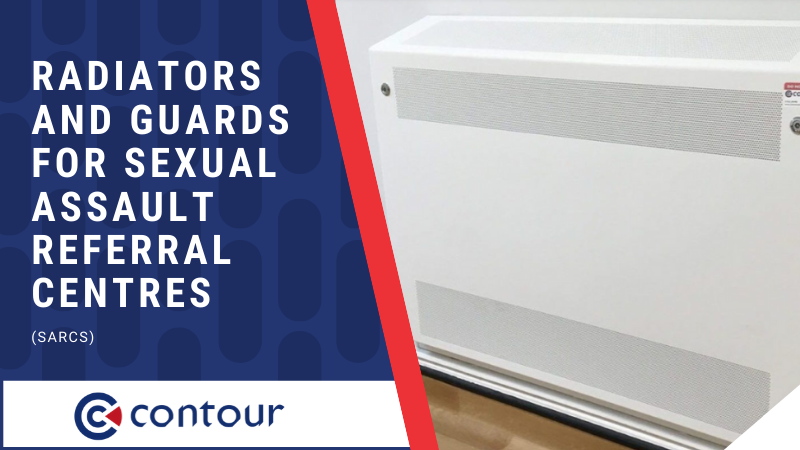 In the UK alone, there are over forty Sexual Assault Referral Centres (SARCs) that provide forensic services for anyone who has been raped or sexually assaulted.
SARCs are designed to be comfortable and multi-functional, providing space for interviews and forensic examinations.
SARCs are often discreetly located near general hospitals. What makes them different from a hospital, however, is the level of importance that designers have placed on making victims as comfortable as possible, whilst still being equipped to manage and carry out medical necessities.
Maintaining a forensically safe, sterile environment is of high importance. Wipe-clean plastic surfaces and strategically chosen furniture and fixings ensure that there is no possible contamination of evidence before the victim is examined.
How are Contour's DeepClean LST Radiator Covers Optimised For Hygiene?
Contour's DeepClean LST radiator and radiator covers are perfectly equipped to meet the high levels of cleanliness necessary in a SARC.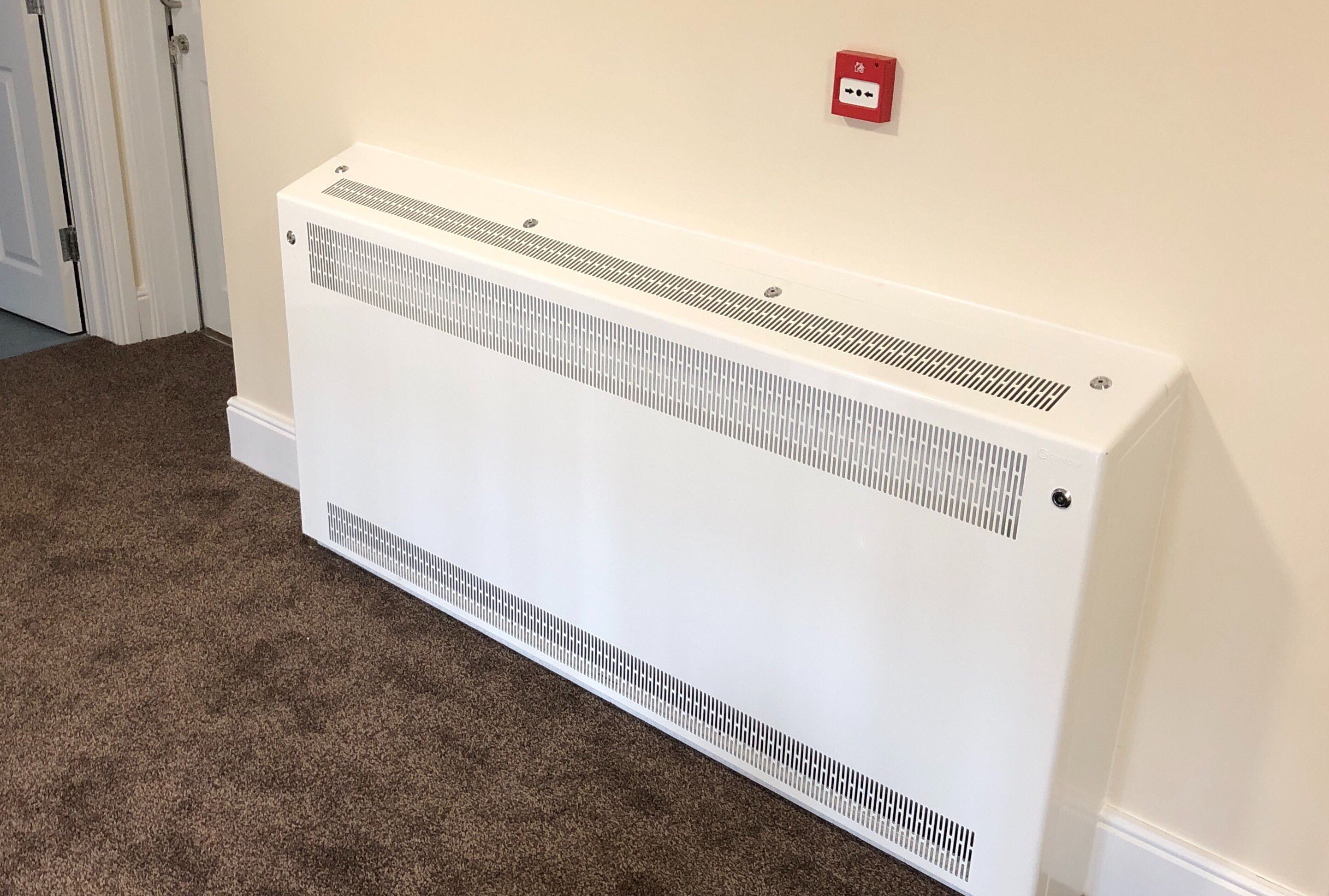 BioCote® Protection
Contour are exclusive partners with the leading provider of anti-microbial technology, BioCote®, and was the first UK radiator manufacturer to incorporate anti-microbial technology into their radiators and radiator covers, setting the benchmark for hygiene and user protection.
With over 20 years' worldwide experience in the development and application of anti-microbial technology, they guarantee superior anti-microbial performance.
To view the most recent test certificate of antibacterial analysis, click here.
Integrated into the paintwork stage of Contour's manufacturing process, the anti-microbial additives destroy up to 99.9% of bacteria in under two hours, and a significant microbial reduction is clear within just fifteen minutes.
This performance lasts for the lifetime of the radiator cover.
Contour's Easy Cleaning Design
Traditionally, radiator covers tend to be basic, fixed units with limited access-which prevents thorough cleaning. As you can imagine, they harbour dangerous levels of bacteria.
For internal cleaning, you're required to completely disassemble the casing, which will involve assistance from facilities and estates personnel.
The patented quick access design of Contour's DeepClean radiator guards enables a single person to access to guard's interior for regular cleaning and maintenance.
Further reading
Anti-Ligature Heating Solutions
Contour often specifies anti-ligature radiators and guards in environments used by vulnerable individuals with a history of mental health.
The radiator's grille design and full casing makes it difficult for users to tie rope, cord or clothing around any ligature points.
With their Biocote protection and seamless and thorough cleaning options, Contour's anti-ligature range might just be the ideal solution for your SARC.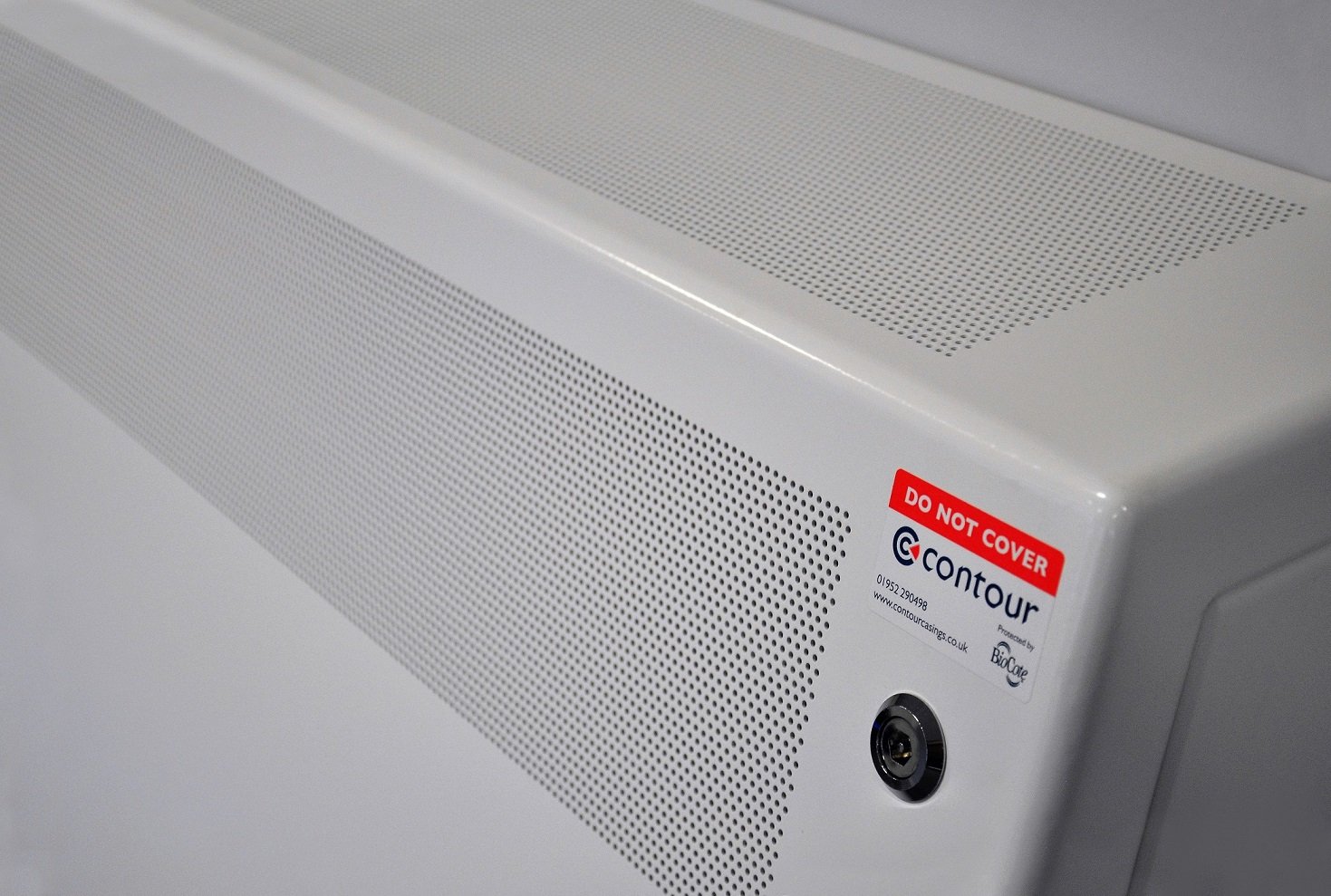 Conclusion
Whether you specify a DeepClean LST radiator or guard, or an anti-ligature radiator or guard, Contour will assist you on the best solution to meet your needs.
With their unrivalled cleaning efficiency, Contour's heating products offer the ultimate solution for your Sexual Assault Referral Centre.
About Us
Contour produces a range of innovative, safe surface temperature systems for healthcare, education, mental health, commercial and secure sectors, working in close partnership and collaborating with architects, M&E engineers, NHS Trusts, local authorities, design consultants and contractors to deliver outstanding safe heating solutions.
Contour is the exclusive partner of BioCote® anti-microbial technology for LST and anti-ligature radiators. BioCote® additives reduce bacteria by up to 99.9%. Contour combines an extensive range of colour-paints is with BioCote® for a durable, high-quality finish.
Contour's heating solutions offer secure, single-person quick access to radiator guard interiors for regular deep cleaning and maintenance. Each year, Contour save the NHS millions of pounds in cleaning costs, therefore delivering.