To bring safe heating solutions to the healthcare, education and commercial sectors that we work with, Contour Heating supply LST Radiators to ensure low surface heating protects service users from burns and scalds.
But how do they work?
Contour have produced a blog post exploring how LST Radiators work, and how the provision of safe heating can protect everybody in a space.
Read on to find out more…
Safety First Design
LST Radiators are about bringing the overall surface temperature of a radiator cover down, so that, should a child or vulnerable person come into contact with it, they are at a lower risk of injury.
So how do they work?
The Convection Process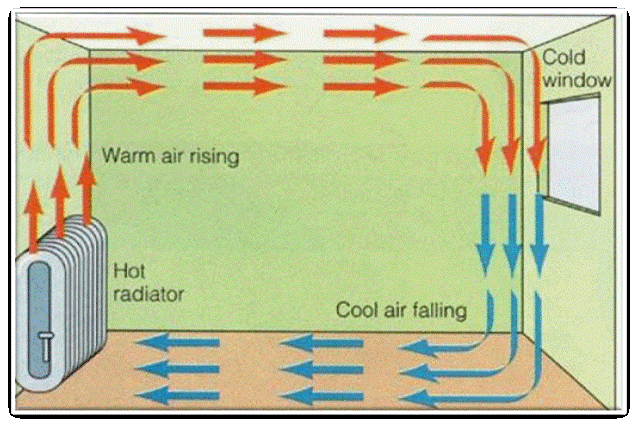 LST Radiators use a convection process to heat up a room. It was one of the most effective ways to safely heat up an area while keeping the heating system at a low surface temperature.
The boiler will pump out the water at 80°C, which then travels through the system to the radiators. Because heat dispersal needs to be quick in LST Radiators, the water temperature should drop by at least ten degrees by the time it gets back.
LST radiators work by pulling in air from the bottom grilles. This intake of air then rises through the cover, where it warms up thanks to the hot water passing through the system.
The warm air is then emitted back into the room via the top and front-facing grilles.
The convection process sees that hot air rise into the colder spaces in the room, which is usually the middle and the spaces furthest away from the radiators.
Once in these cold sections, the hot air cools and then sinks, where it then begins to warm up again and re-rise, causing the room to stay at a steady, comfortable warm temperature.
Heat Output
A primary concern that Contour customers often ask us about is do LST radiators reduce the overall heat output
The answer is yes. But only by 11%.
Fixing a Contour cover the top of the radiators will slightly reduce the heat output.
However, due to the convection process, this loss becomes negligible due to the amount of grilles included in our design.
When selecting radiators from the output tables, this is already taken into account. You don't need to do any more calculations when choosing your LST radiators.
BioCote®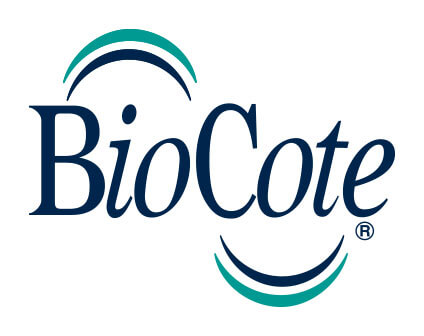 As part of our mission to provide the highest standard of safe heating to our customers, Contour's LST radiators are powder coated using BioCote®'s antimicrobial technology, which inhibits the growth of bacteria.
In hygiene conscious settings, such as schools and hospitals, BioCote® has been proven to reduce the presence of harmful bacteria such as MRSA and E-Coli by up to 99.5% in just two hours.
Conclusion
LST Radiators are a key safety feature for any setting where vulnerable children and adults may be. This can include schools, hospitals, care homes or doctor's surgeries, as well as many other spaces.
Contour's LST radiators work by pulling air in through the bottom and then dispersing it back into the room through the top and front-facing grilles. They are fitted with Kingspan foam to maximise their heat output and efficiency.
Contour also supply additional protection from potentially harmful bacteria using BioCote® antimicrobial technologies to provide maximum protection at all times.
If you would like to learn more or would like to speak to somebody about how we can help create safer heating for your environment, fill out the form below to speak to a heating expert today.
About Us
Contour produces a range of innovative, safe surface temperature systems for healthcare, education, mental health, commercial and secure sectors, working in close partnership and collaborating with architects, M&E engineers, NHS Trusts, local authorities, design consultants and contractors to deliver outstanding safe heating solutions.
Contour is the exclusive partner of BioCote® anti-microbial technology for LST and anti-ligature radiators. BioCote® additives reduce bacteria by up to 99.9%. Contour combine an extensive range of colour-paints is with BioCote® for a durable, high-quality finish.
Contour's heating solutions offer secure, single-person quick access to radiator guard interiors for regular deep cleaning and maintenance. Each year, Contour save the NHS millions of pounds in cleaning costs, therefore delivering cleaner, safer environments. Contour is redefining the marketplace and therefore many regard us as a design and innovation leader within the industry.
Contour have a quality- first philosophy. Our customer-focused team possess a 'can-do' attitude, they take pride in developing solutions for your heating requirements.
Contact us at:
The Mansions, 43 Broadway Shifnal
Shropshire TF11 8BB United Kingdom
+44 1952 290 498
Twitter: @Contour_Heating
LinkedIn: Contour Heating Products Ltd