As much as we try to avoid it, sometimes a trip to the doctor's is necessary. Surgeries are often thought of as clinic settings with alarming posters and uncomfortable chairs.
Despite their sometimes-unappealing aesthetics, medically, doctor's surgeries should be one of the safest places that you can be. After all, you're surrounded by training medics!
Contour has been blogging this week about how GP surgeries can be made even safer with the inclusion of LST radiators in waiting rooms and consultation spaces.
Read on to find out more…
What Does The Law Say?
Doctor's surgeries are not explicitly required to use LST radiators by law.
However, there are NHS guidelines that make recommendations for the maximum temperature that hot surfaces reach for doctor's surgeries. This includes hospitals, residential care homes and mental health wards.
This acts as an advisory for heating experts as they provide low surface temperature solutions.
The most effective way to maintain compliance is installing LST radiators to protect against any risk of burns or scalds.
Why Are LSTs Important In Doctor's Surgeries?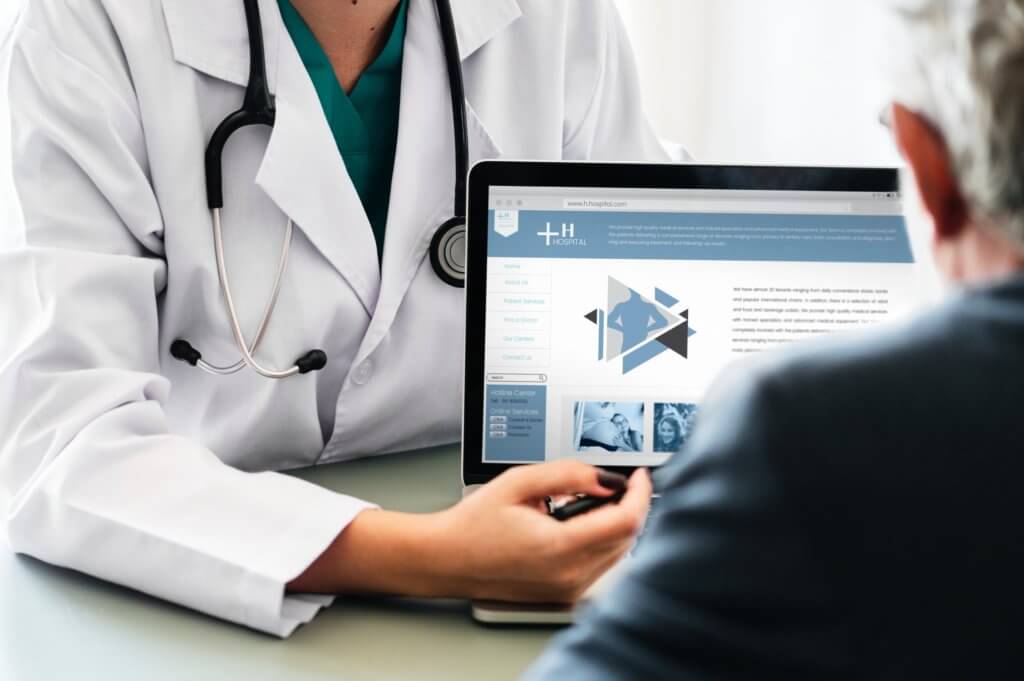 Doctor's surgeries are busy places. They often facilitate more than just General Practitioners offering consultations. They can also host antenatal classes or children's health clinics, as well many other activities such as becoming polling stations.
As a result of this, surgeries are often full of elderly people, young children or vulnerable people who could be more susceptible to injury from a hot surface.
This is where LSTs becoming a valuable addition to a space.
To relax young children, doctor's surgeries often have small play areas for children to be distracted while they wait to be seen. As they move around it's important that they are safe from injuries such as burns. LST radiators help to protect against this.
For older people, this is also important. As we get older our bodies take longer to recover from injuries and, while any injury is distressing at any age, as an elderly person it can be even more distressing to be recovering from as it takes longer.
Contour LST radiators help to protect everybody in a space from the risk of burns from hot surfaces creating a more harmonious environment for all.
Additional Safety Features
Contour offers a range of additional safety features with our LST radiators that would be beneficial to protecting service users in busy doctor's surgeries:
Bullnose corners and radius edges to reduce the risk of serious injury if somebody were to fall against the radiator
BioCote® antimicrobial technology to reduce the presence of potentially harmful bacteria including MRSA and E-coli by 99.5%
Open ended shoulders so the radiator goes wall to wall for a smoother look to a setting
Full access for cleaning and maintenance
Conclusion
While LST radiators aren't a legal requirement in doctor's surgeries, they are a valuable asset throughout waiting rooms, clinics and consultation spaces as they provide high levels of protection against scalds and burns if a service user or staff member made contact with the surface.
Contour Heating offer a number of additional features with our LST Radiators to provide further reassurance that your healthcare facilities are fully optimised for health and safety.
If you would like to speak to a heating expert to find out more, fill out the form below and Contour will be in touch!
About Us
Contour produces a range of innovative, safe surface temperature systems for healthcare, education, mental health, commercial and secure sectors, working in close partnership and collaborating with architects, M&E engineers, NHS Trusts, local authorities, design consultants and contractors to deliver outstanding safe heating solutions.
Contour is the exclusive partner of BioCote® anti-microbial technology for LST and anti-ligature radiators. BioCote® additives reduce bacteria by up to 99.9%. Contour combine an extensive range of colour-paints is with BioCote® for a durable, high-quality finish.
Contour's heating solutions offer secure, single-person quick access to radiator guard interiors for regular deep cleaning and maintenance. Each year, Contour save the NHS millions of pounds in cleaning costs, therefore delivering cleaner, safer environments. Contour is redefining the marketplace and many regard us as a design and innovation leader within the industry.
Contour have a quality- first philosophy. Our customer-focused team possess a 'can-do' attitude, they take pride in developing solutions for your heating requirements.
Contact us at:
The Mansions, 43 Broadway Shifnal
Shropshire TF11 8BB United Kingdom
+44 1952 290 498
Twitter: @Contour_Heating
LinkedIn: Contour Heating Products Ltd