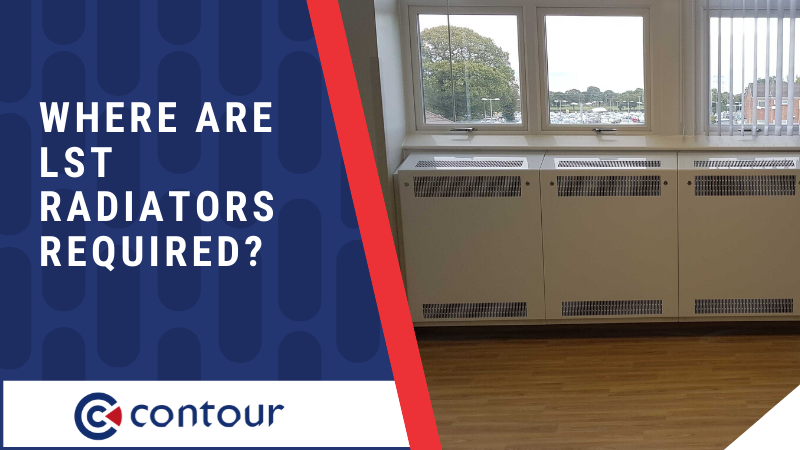 UPDATED: This blog post about LST radiators was updated on March 2020 to reflect more information and latest pictures.
Low surface temperature (LST) radiators are integral to providing safer environments for Service Users. They are the recommended safe heating solution for a number of facility types across a multitude of sectors.
The young, elderly and vulnerable are at an increased risk of suffering burns from heating systems, which is why low surface temperatures are increasingly being specified and installed in a range of houses, homes, commercial premises and public buildings.
This post aims to explore some of the more common environments where LST radiators are frequently specified.
LST Radiators With Anti-Microbial Properties
Whilst the avoidance of severe surface temperature burning is perhaps the main reason for specifying an LST, we recommend that you seek further benefits that could provide additional safety to those most vulnerable.
The spread of infection is an all-too-common occurrence in health, education and care environments. BioCote is a unique, patented additive that provides an effective, safe and long-lasting solution to combatting a wide range of dangerous bacteria, including MRSA and E.coli.
As Contour's LST and anti-ligature radiators are coated in BioCote, users will benefit from a safe surface temperature and a significant reduction in dangerous bacteria.
To read our most recent test certificate, click here.
LST Radiators For Hospitals
Hospitals, clinics and GP surgeries will all benefit from the advantages of an LST radiator. Such environments house some of the most vulnerable individuals who will be weak and unsteady on their feet and therefore susceptible to falls.
As we're all aware, hospitals are often criticised for being overcrowded. Due to these environments being exposed to high traffic, an LST radiator is essential, should patients, visitors and staff members come into contact with the radiator's surface.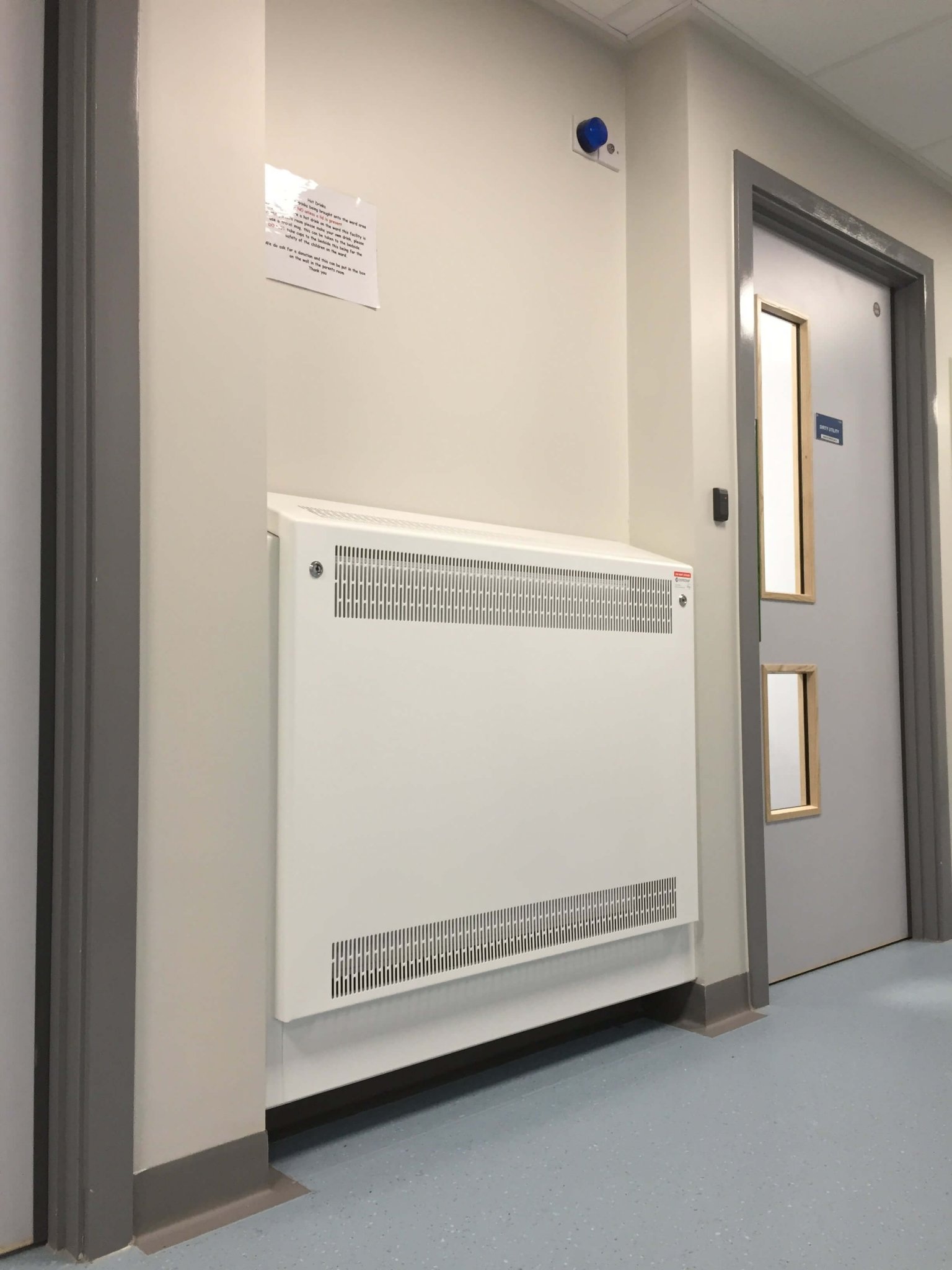 LST Radiators For Care Homes
Care homes are the ideal environment to specify an LST radiator. When elderly residents are frail and unsteady on their feet, they will seek the surfaces of their immediate surroundings to provide stability under-foot.
Sadly, scalds through a radiator's surface is a common occurrence in care homes, with reports highlighting costly ramifications for care homes who don't correctly cover radiators or install appropriate radiators.
In one incident in particular, an elderly resident sadly lost their life after they fell against an unprotected radiator in the bedroom of their care home.
To avoid these instances, LST radiators and guards are the ideal solution.
Another note worth mentioning:
Care homes often utilise heavy-duty equipment such as hoists and wheelchairs. There is a risk, in this incidence, of residents coming into close contact with radiators-further highlighting the need for an LST solution.
If you'd like any more information on LST radiators for care homes, click here.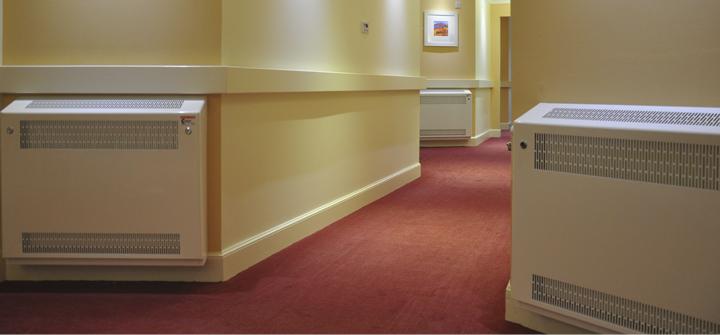 LST Radiators For Retirement Villages
Whilst retirement villages offer the elderly with that added independence, residents will still benefit from the safety that an LST provides.
Those living in retirement villages will be unsteady on their feet and will also seek the stability of their immediate surroundings.
As these environments aren't as closely monitored as care homes are, elderly residents are at risk of being left unattended for prolonged periods of time. Therefore, In the event of a fall, every opportunity to reduce the risk of injury is essential.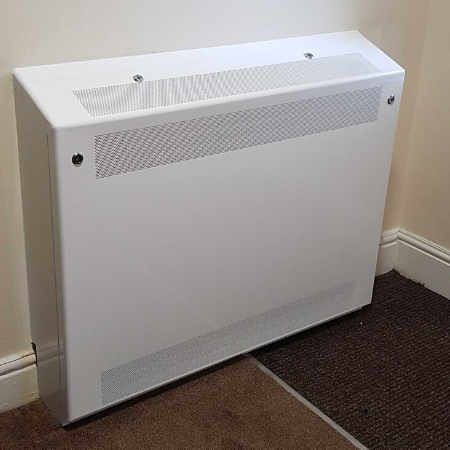 LST Radiators For Schools & Nurseries
With overcrowded classrooms, the risk of pupils being exposed to the hot surface temperature of a radiator is increased as they move around the classroom.
The Education (School Premises) Regulations states that radiators and exposed pipes which are located where pupils might touch them must not become hotter than 43°C. For this reason, LST radiators are the ideal solution.
Click here to read our full article on Radiator Surface Temperature Regulations For Schools And Nurseries.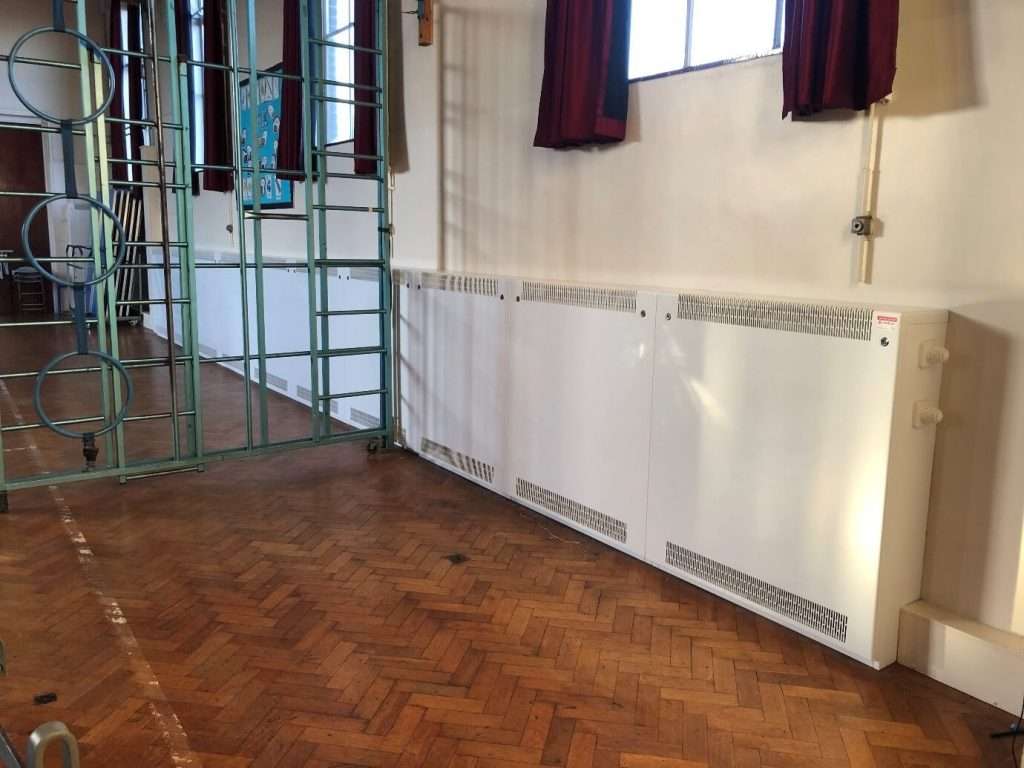 LST Radiators For SEN Settings
Children with special educational needs have a range of barriers and hurdles to overcome in order to thrive, and a safe environment will give children the greatest chances of success.
Therefore, a safe surface temperature radiator is the ideal solution.
LST Radiators For EBD Facilities
Children with emotional and behavioural difficulties will often exhibit unpredictable tendencies that could put themselves, their peers or staff members at risk. It's therefore essential that specifiers seek solutions that provide ultimate safety to those with EBD.
Anti-Ligature Radiators
For environments where additional elements of safety is required, Contour's range of BioCote-protected anti-ligature radiators are the ideal solution.
Conclusion
The installation of LST radiators in the healthcare and education sector is strongly recommended to protect service users and staff from burns and injuries should they come into contact with the radiators.
Contour provide safe heating solutions in the form of LST radiators and radiator always covers that offer maximum protection.
Would you like to learn more? Speak to a heating expert today.
About Us
Contour produces a range of innovative, safe surface temperature systems for healthcare, education, mental health, commercial and secure sectors, working in close partnership and collaborating with architects, M&E engineers, NHS Trusts, local authorities, design consultants and contractors to deliver outstanding safe heating solutions.
Contour is the exclusive partner of BioCote® anti-microbial technology for LST and anti-ligature radiators. BioCote® additives reduce bacteria by up to 99.9% and are combined with Contour's extensive range of colour-paints to coat products for a durable, high-quality finish.
Contour's heating solutions offer secure, single-person quick access to radiator guard interiors for regular deep cleaning and maintenance. Each year, Contour save the NHS millions of pounds in cleaning costs, while delivering cleaner, safer environments. Contour has redefined the marketplace and is regarded by many as a design and innovation leader within the industry.
Contour's vision is supported by a quality-first philosophy and a passionate and conscientious customer focused team who possess a 'can-do' attitude, taking pride in developing solutions for your heating requirements.
Contact us at:
The Mansions, 43 Broadway Shifnal
Shropshire TF11 8BB United Kingdom
+44 1952 290 498
Twitter: @Contour_Heating
LinkedIn: Contour Heating Products Ltd