When purchasing radiator covers for professional facilities focusing on safety is often the top priority of consideration, as well as designing and installing products with as much ease and little interruption as possible.
But where does cost fit into this?
While considering the important aesthetic features of your radiator covers, including the safety elements, you will also be thinking about how much to invest in such a product, asking yourself "how much do radiator covers cost?".
Read on to find out how we at Contour can answer this question and provide safe heating solutions in a cost-effective manner…
How Much Should You Expect To Pay?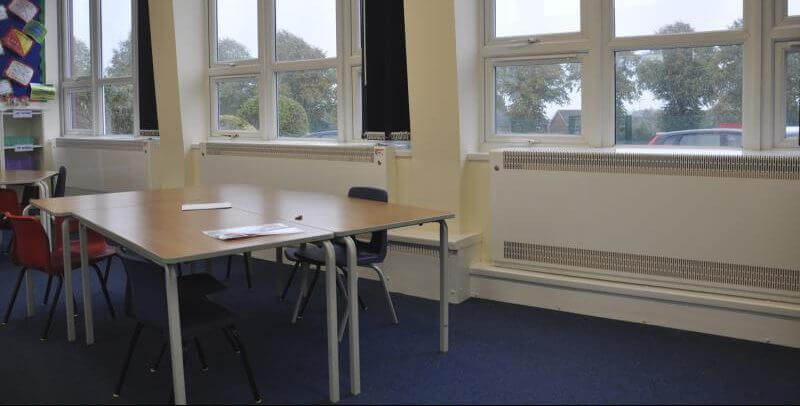 Sometimes in life, we are able to make a rough estimation of the amount we should expect to part with in order to make a quality purchase. Other times, however, cost is determined by our needs. For example; cars. You can expect to pay more for a car if you want more equipment included.
Radiator covers are very much the same.
Contour doesn't work with a "one size fits all" mindset. All of our radiator covers are designed on a bespoke, job by job basis. We put you first.
Contour will work alongside you to ensure that we provide safe heating solutions entirely based around your needs. Be it LST, Anti-Ligature or even a particular colour; whatever the requirements for your radiator covers, Contour's bespoke designs will be uniquely tailored with you in mind.
What Do We Consider?
When putting together you bespoke quote, Contour will take the following factors into consideration in order to determine the overall price:
Specification of the location: School, mental health ward, hospital, etc.
The type of existing radiator.
Height and length of the existing radiator.
The colour of the cover.
What type of grill do you need?
We will take all of these factors into account and use them to build a quote based exactly on your needs. Costs inevitably vary on a case to case basis and by tailoring our quotes we guaranteed the best value for every customer every time.
Radiator Covers To Suit You
Contour will tailor your quote around the requirements laid out by you. Through our bespoke design and manufacturing, we can provide safe heating solutions to any environment to ensure that safety for all is always paramount.
Would you like to find out more? Book a free consultation with our heating experts to see how Contour can help you!
About Us
Contour produces a range of innovative, safe surface temperature systems for healthcare, education, mental health, commercial and secure sectors. We work in close partnership with architects, M&E engineers, NHS Trusts, local authorities, design consultants and contractors to deliver outstanding safe heating solutions.
Contour is a partner of BioCote® anti-microbial technology for LST and anti-ligature radiators. BioCote® additives reduce bacteria by up to 99.9% and are combined with Contour's extensive range of colour-paints to coat products for a durable, high-quality finish.
Contour's heating solutions offer secure, single-person quick access to radiator guard interiors for regular deep cleaning and maintenance. Each year, Contour save the NHS millions of pounds in cleaning costs, while delivering cleaner, safer environments. Contour has redefined the marketplace and is regarded by many as a design and innovation leader within the industry.
Contour's vision is supported by a quality-first philosophy and a passionate and conscientious customer focused team who possess a 'can-do' attitude, taking pride in developing solutions for your heating requirements.
Contact us at:
The Mansions, 43 Broadway Shifnal
Shropshire TF11 8BB United Kingdom
+44 1952 290 498