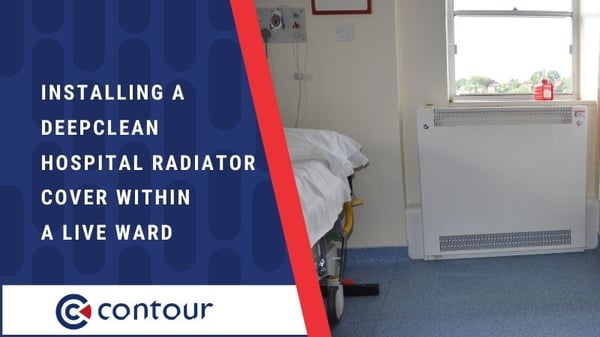 Installing radiators in a live environment poses unique challenges for the installer. Noise and disturbance of workers and users are just some of the issues to overcome. These challenges are amplified in care-cantered environments, such as hospitals.
As you can imagine, live wards within hospitals are busy, with a limited amount of space for patients and beds. A hospital is often at maximum capacity - with a lot of people requiring medical attention.
In a result of this, hospital environments are subjected to high numbers of traffic.
For LST radiator installers, this may pose significant challenges. When patient's health is at stake, a solution that enables quick installation without compromising on quality is essential.
Read on to discover how easy it is to install a DeepClean hospital radiator cover within a live ward…
DeepClean
Cleaning and hygiene are without a doubt, important within hospital radiators, to reduce the risk of hospital-acquired infections and make the overall environment safe and comfortable for all service users.
Some patients may spend a considerable amount of time in the hospital, so for these individuals, they should feel at ease as a hospital may become like a home to them.
Contour take it one step further and offer LST radiator covers that can promote and optimise hygiene with our DeepClean LST radiator.
The DeepClean low surface temperature radiator guards include BioCote®, a patented silver-based anti-microbial agent in the Radiator guards' paint.
BioCote® is integrated at the production stage, to offer optimum protection against various microbes: bacteria, mould, and some viruses.
Making our DeepClean radiator the ultimate companion for hospital environments.
LST Radiator Installers Must Show Sensitivity
The installers must show sensitivity when installing an LST radiator on a live hospital ward. It's uncomfortable for installers to ask patients and visitors to relocate so installers can get on with fitting the radiators.
This is due to the installers not wanting to cause any inconvenience at the hospital.
The patients and visitors have other worries and concerned parents of children have their children's wellbeing top priority. So, kindly asking these individuals to relocate can become tough for installers.
Therefore, sensitivity and respect must be shown to all walks of life within a hospital as it's unknown what they're going through.
Space Is Limited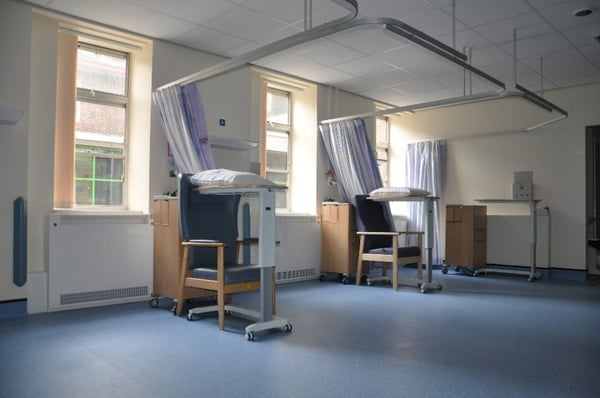 It's not unfamiliar that hospitals in the U.K are commonly at full capacity with a shortage of beds, putting pressure on the NHS. With this, space is limited and relocating patients and visitors can become challenging.
So, working with limited space is something installers expect, to ensure they're making least disruption as possible.
Prefabricated Cut-Outs
To speed up the time of installation and to create minimal fuss, Contour's installers often have the benefit of installing covers that have prefabricated cut-outs in them.
This ensures there's a speedy installation and limited mess made, so that service users in hospitals can get on with their day without disturbance. Prefabricated cut-outs also reduce the noise installation can make.
Conclusion
Overall, there are challenges installers may encounter within hospitals because they don't want to cause any interference or hassle to service users. Our installers show sensitivity and can work well in limited spaces.
With prefabricated cut-outs, the installation process is quicker, less mess is made, and less noise is generated. With this, installers can make sure they don't cause any trouble at the hospital.