When you re-shape your learning spaces with Contour, you can choose from our RAL chart to order LST radiator covers in any colour you like.
In our first colour psychology post, we talked about the extensive spectrum of colours available for Contour LST radiators covers, as well as the psychology of colour choice. This post focuses on the psychology of colour choice in schools and how Contour can reform your learning spaces with our range of low surface temperature, coloured radiators covers.
Though function is the primary focus of radiators in education, well-executed colour palettes enhance children's information absorption and thinking processes. While Contour offers a range of low surface temperature radiators that are designed for optimal safety in education, we don't forget about colour. Often overlooked in learning environments, colour is integral to facilitating inspiring, focused classrooms for children to learn and grow.
Choosing LST Colour Radiator Covers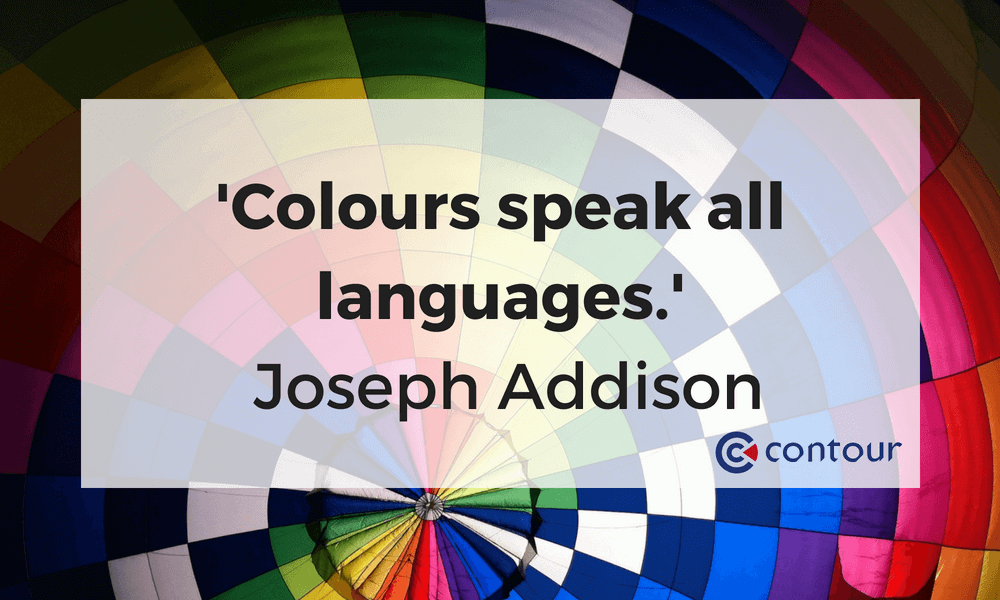 Consider the atmosphere you want to create when refurbishing your classrooms and radiators. Popular colours for schools are:
Shades of blue: Blue has been proven to lower heart rate and improve concentration. Frank Mahnke's colour psychology research discusses how blue creates a peaceful environment and reduces negative feelings. Blue is often used in SEN environments to relax children.
Shades of yellow: Gentle yellows are advised for language and creative subject classrooms. Brighter yellow and orange shades can over-stimulate energy but are often used in sport, media and drama facilities, or are balanced with cooler shades. Elizabeth Kelly advises having a bright feature wall in a classroom to stimulate ideas and visual interest; the other walls may be a neutral colour to maintain focus.
Shades of green: Green is a popular choice for libraries, counselling and social study spaces. The calmness of blue mixed with the creativity of yellow creates an atmosphere ideal for multi-tasking.
Age is an important factor in colour choice for classrooms. Early years are key development periods for children. It's essential that nursery schools and primary schools support this by creating safe environments that are both uplifting and comforting for children to explore and learn in. Children's stimuli change as they grow older, and educational environments need to reflect this. While warm colours inspire excitement in pre-schools and primary schools, cooler colours are better suited to the focus of secondary schools. Contour offers an extensive range of warm and cool tones for LST radiator covers to meet the needs of your educational environment.
Additionally, colour can alleviate aggression and boredom. This is particularly important for children with ADHD, who tend to experience distorted colour vision. These children benefit from calming environments with carefully researched colour schemes, often including white sensory rooms.
Why Is Radiator Cover Colour Important?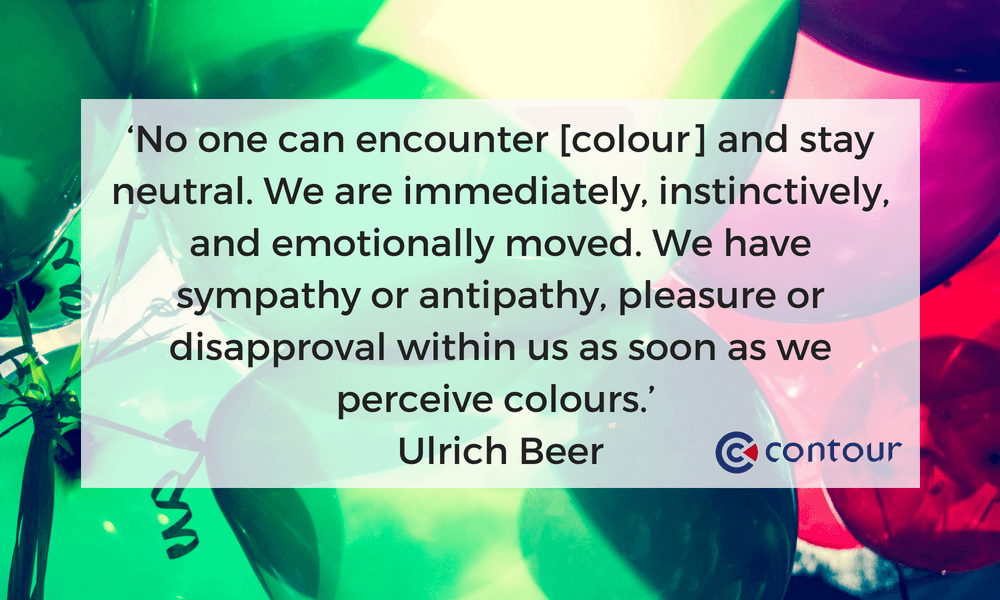 Colour is created from light, and light is a form of energy. This energy affects body, mind and emotion.
We respond to colour on a physical level because when light enters the hypothalamus we react to the wavelength and energy of each colour differently; a vascular reflex increases eye blinking rate and muscular reactions. This is why blue environments can reduce blood pressure and blue light is used to treat jaundiced children.
But colour also affects us psychologically and physiologically. The 2007 Nielson and Taylor study concluded that when colour passes the retinal cells in the eyes, receptor cells absorb the hues and send signals to the brain to interpret the colours. Hormone-regulating endocrine glands evoke emotional and psychological responses. Each colour has its own magnetic frequency, which affects neurological paths and triggers biochemical responses. By researching these colours, we can implement colour schemes in schools that are most suited to each learning environment.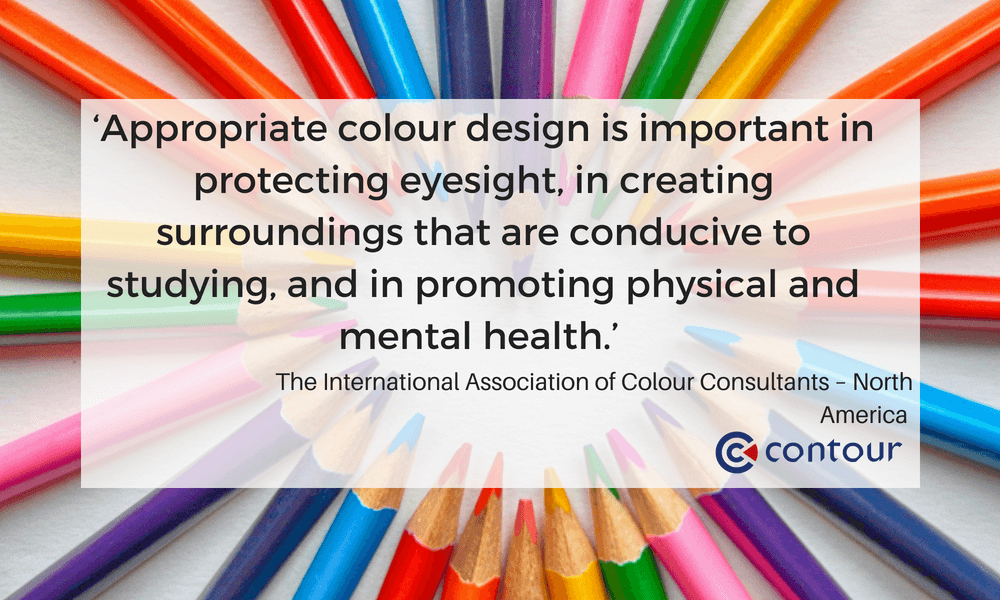 When we look at colours, we undergo a physiological stimulation during which sensory cells correspond with an inner world – our psyche. This is often to do with associations that we make; these tend to be learned responses. For example, when we see something that is blue, we are likely to unconsciously connect it with the sky. Similar associations are drawn between green and nature, or gold and luxury, though each individual will make subconscious associations based on their own experiences. This is the psychology used in advertising to make consumers associate brand colours with a particular mood or quality.
How many metaphors reflect this? Having the blues? Being in the green of youth? Rolling out the red carpet?
Colour psychology works in exactly the same way for design; your choice of colour scheme for your classroom and complementing radiator should reflect the atmosphere that you want to promote.
Colour is part of the conscious, subconscious and unconscious. It's a core experience of human nature. Mahnke explains that colour 'carries visual, associative, synaesthetic, symbolic, emotional and physiological effects', affecting mood, focus and productivity. This is why your LST radiators, and the rest of your classroom, need to fit a carefully researched colour scheme that will facilitate an ideal atmosphere for learning.
Inspiring Colours For LST Radiator Covers
Colour tips for choosing your LST radiator cover:
Inspiring colours can represent school ethos; match your school colours to your radiator covers and other furniture.
Inspiring colours aid visual processing, problem solving and creativity.
Inspiring colours relieve eye fatigue.
Inspiring colours improve productivity and accuracy.
Inspiring colours develop identity.
Inspiring colours aid developmental processes.
It is worth avoiding the use of more than six core colours in one room, as this can decrease the mind's ability to process information. Also, when choosing shades for your radiator covers, avoid monochrome shades, which can cause lack of focus, and highly saturated colours, which can over-stimulate emotional reactions.
Using Contour LST Radiator Covers In Your Educational Environment
Contour don't just provide premium quality radiators and covers. We pride ourselves on providing a fully comprehensive service, from conducting free site surveys and collaborating to perfect bespoke designs, through to installation. We adapt our products to suit your specific applications. Our LST range of radiators and radiator covers are designed for safety in schools, with safe-to-touch temperatures and BioCote® antimicrobial finishing to reduce the growth of microbes. Our team are more than happy to discuss your development ideas and answer any queries to ensure a product matching your exact criteria is achieved.
Sign up below to tell us about your project, and we'll get back to you on how we can provide for your learning environment.
About Us
Contour produces a range of innovative, safe surface temperature systems for healthcare, education, mental health, commercial and secure sectors, working in close partnership and collaborating with architects, M&E engineers, NHS Trusts, local authorities, design consultants and contractors to deliver outstanding safe heating solutions.
Contour is the exclusive partner of BioCote® anti-microbial technology for LST and anti-ligature radiators. BioCote® additives reduce bacteria by up to 99.9% and are combined with Contour's extensive range of colour-paints to coat products for a durable, high-quality finish.
Contour's heating solutions offer secure, single-person quick access to radiator guard interiors for regular deep cleaning and maintenance. Each year, Contour save the NHS millions of pounds in cleaning costs, while delivering cleaner, safer environments. Contour has redefined the marketplace and is regarded by many as a design and innovation leader within the industry.
Contour's vision is supported by a quality-first philosophy and a passionate and conscientious customer focused team who possess a 'can-do' attitude, taking pride in developing solutions for your heating requirements.
Contact us at:
The Mansions, 43 Broadway Shifnal
Shropshire TF11 8BB United Kingdom
+44 1952 290 498
LinkedIn: Contour Heating Products Ltd
References
Gaines, Kristi S., et al, 'The Inclusive Classroom: The Effects Of Color On Learning and Behaviour,' Journal of Family & Consumer Services Education (2011).
Kelly, Elizabeth, 'Psychology of Colour In Educational Settings,' PLDA (2014).
Mahnke, Frank H., Color, Environment and Human Response, (London: John Wiley and Sons, 1996).
O'Brien, Sylvia, 'Psychology Of Colour In The Educational Environment', Colour Objects (2014).