Deciding whether to invest in radiator covers?
Contour radiator covers are designed, manufactured and installed as retrofit solutions for encasing and protecting radiators when a complete new system is not required.
Here are our top eight reasons why radiator covers are a great addition to any healthcare or educational space.
1) Low Surface Temperature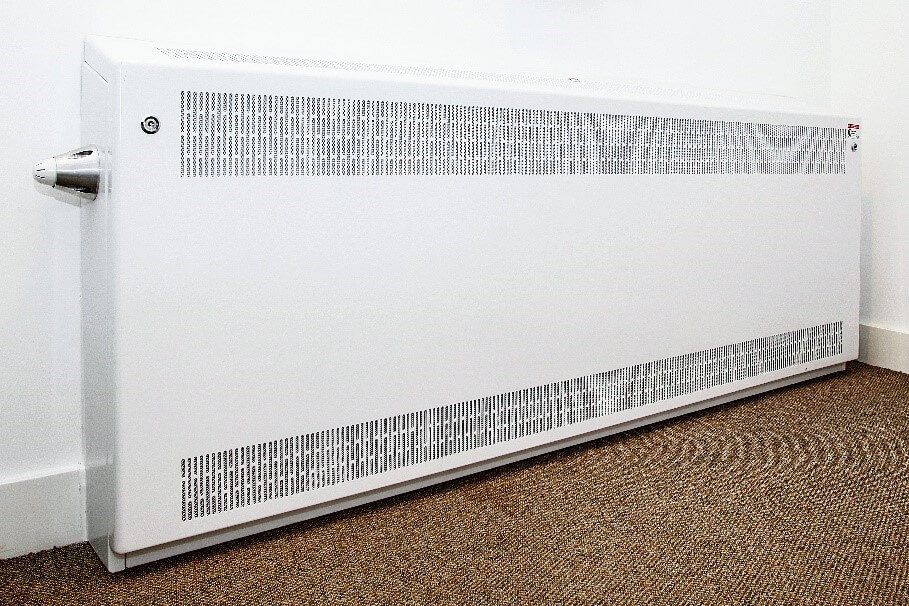 Radiators can heat to dangerous temperatures and cause harm, particularly to children or vulnerable service users.
But not with Contour's DeepClean LST radiator cover solutions.
Contour has been leading the design for LST radiator and radiator covers for over fourteen years, consistently developing our heating solutions to meet the needs of our market and optimising safety.
Our DeepClean LST radiators have revolutionised the protection of vulnerable people from hot radiator surfaces. When you protect your radiators with LST radiator covers, you minimise the risk of injury and burns in your environment, protecting your service users.
2) Anti-ligature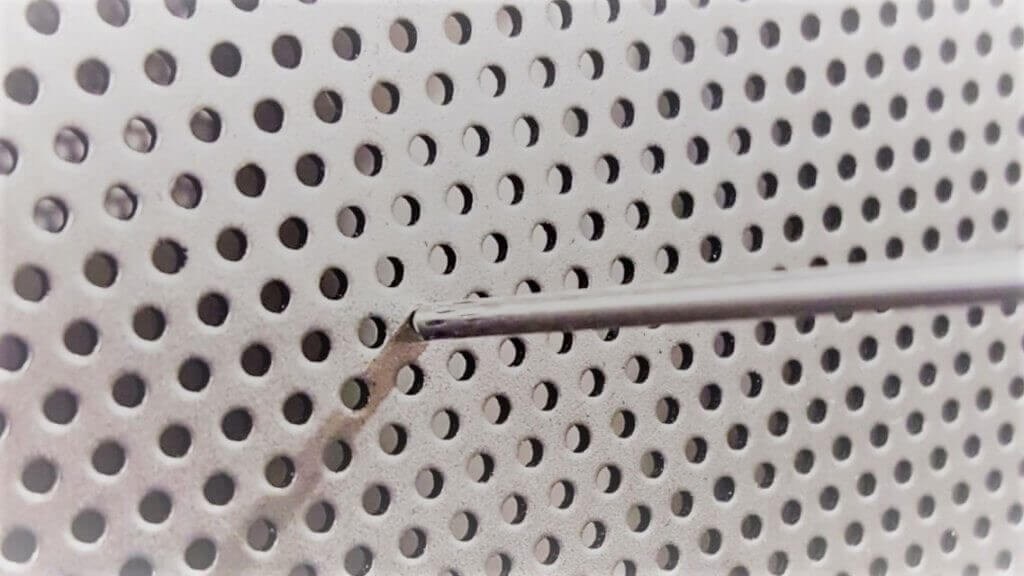 If you require radiator covers for mental health and secure environments, anti-ligature radiator covers are ideal for eliminating risks of ligature and tamper opportunities.
We offer IP3X certified grille designs, which are integrated into the body of radiator covers.
Our conical shaped anti-ligature TRV shrouds and bullnose corners also prevent accidents and self-inflicted injury.
Click here to access our BSEN60529 standard certificate for IP3X Grilles.
3) Hygiene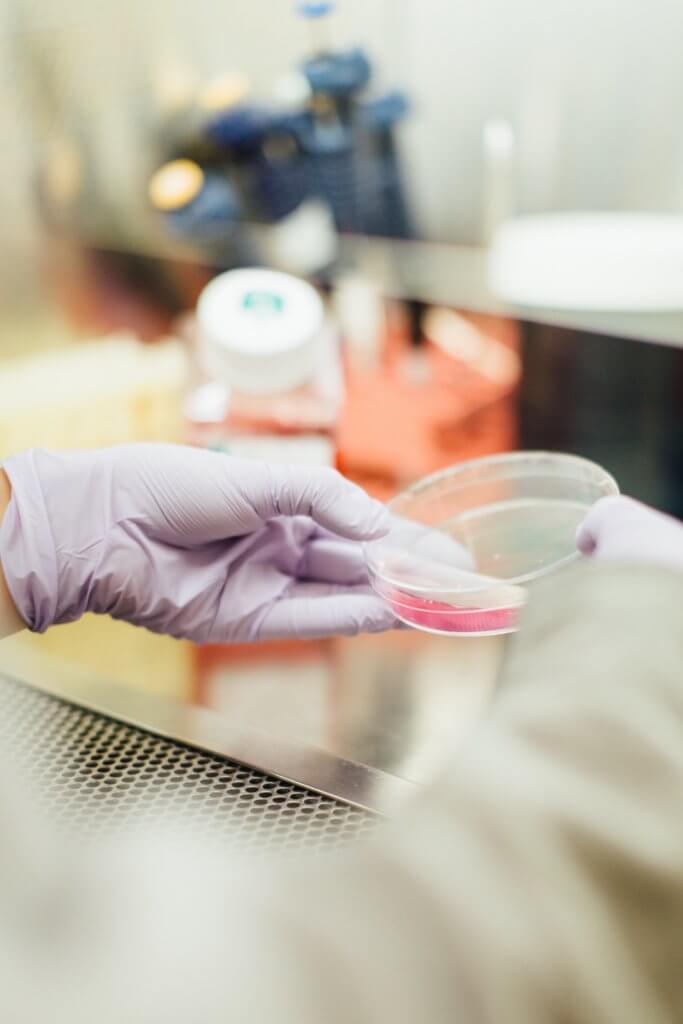 As radiators warm up, they provide the optimum temperature for microbes to multiply and spread, increasing the risk of infection in healthcare and educational environments. We can't emphasise enough how important hygiene is as a factor to consider when investing in radiators and radiator covers.
Contour was the first UK radiator cover designer and manufacturer to incorporate anti-bacterial technology into the paintwork of the radiator covers. We are partners of BioCote®, the world's leading anti-microbial technology provider.
All of our radiator covers are coated with BioCote® additives to permanently inhibit the growth of bacteria, making Contour radiators a hugely effective investment for schools who want to improve their attendance ratings by reducing bacteria and illness in classrooms.
BioCote® is also widely used in healthcare environments; it is particularly effective for reducing hospital-acquired illnesses; it eliminates up to 99.95% of bacteria such as MRSA and E.coli in under two hours.
4) Damage Prevention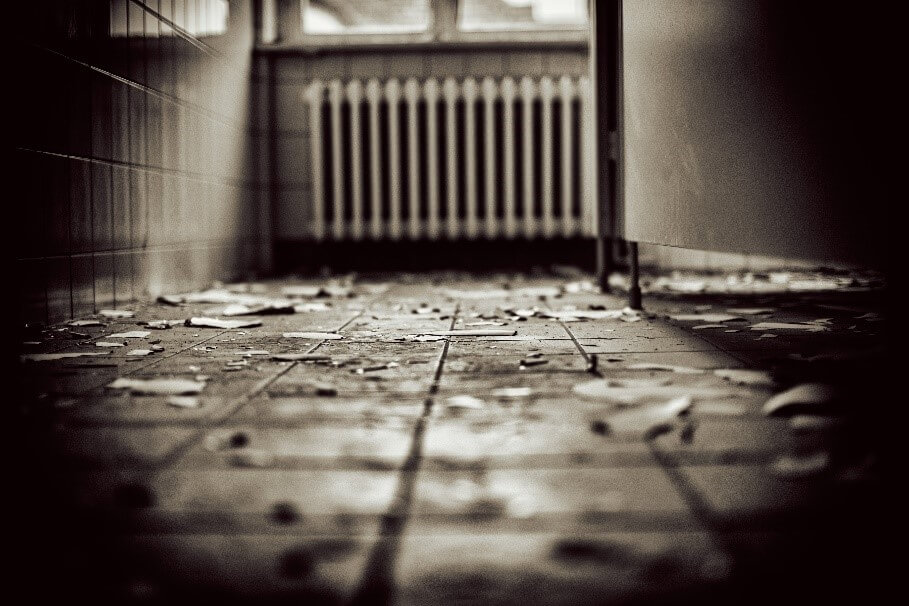 Typically, radiators are exposed to all kinds of damage; corrosion, abrasion, chipping of paintwork. Radiators undergo much wear and tear and deteriorate over time.
When protected by radiator covers, the life of radiators is prolonged, saving costs and maintenance work. Our radiator covers are manufactured using mild steel to ensure robust, durable, long-lasting protection.
5) Aesthetic Design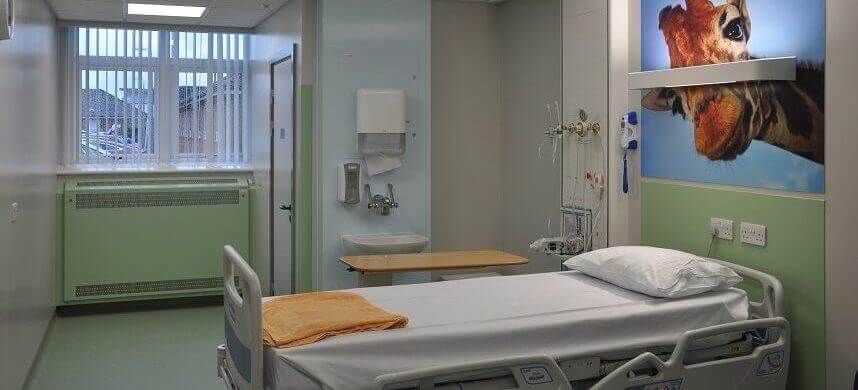 While functionality is the main priority of radiator covers, Contour casings can be tailored to match or complement the colour scheme of your setting to fit in with the design of your environment. Our slimline design prevents your radiators from taking up large amounts of space and appearing obtrusive.
Contour offer radiator covers in any colour of your choice – choose from the vast spectrum of shades in our RAL chart. Research in colour psychology shows that colour is vital to the psychological healing of patients and can be used to develop educational spaces for learning potential. Contour have even combined radiator covers with lighting to create a tranquil ambience for one of our healthcare clients.
Download our FREE colour psychology eBook
6) Quick Installation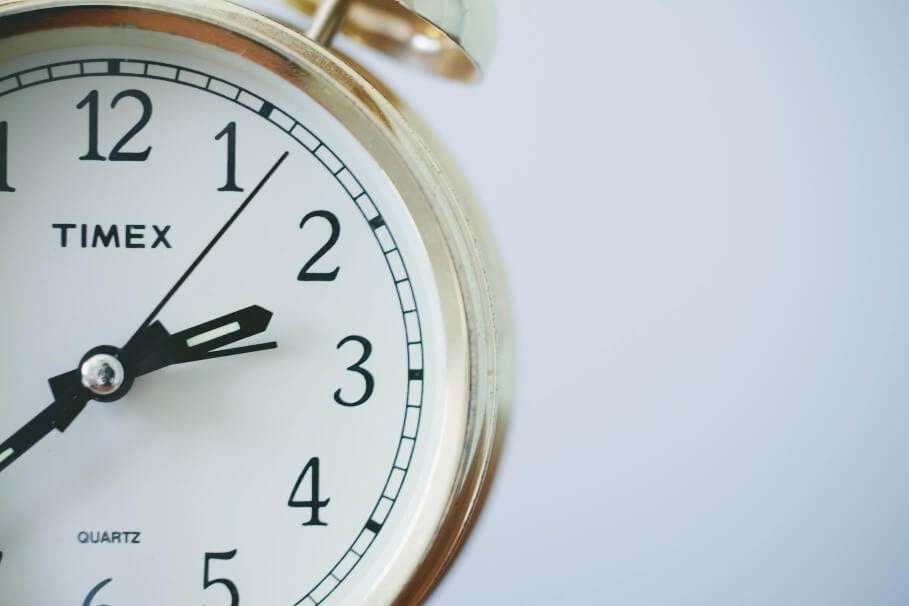 Contour will install your radiator covers quickly and efficiently at a competitive price. We are used to working in busy healthcare and educational environments where disruption needs to be minimal. We respect this need, which is why we programme modifications into manufacturing to make the installation process as efficient as possible. All installers are DBS checked and have manual handling, safety and asbestos awareness training.
To ensure the highest quality of manufacture and installation, Contour recommends that the installation site is thoroughly surveyed to note any obstructions that may need planning for unique cover requirements, such as cut-outs for window sills or pipework. Contour provides a surveying procedure for free.
7) Easy To Clean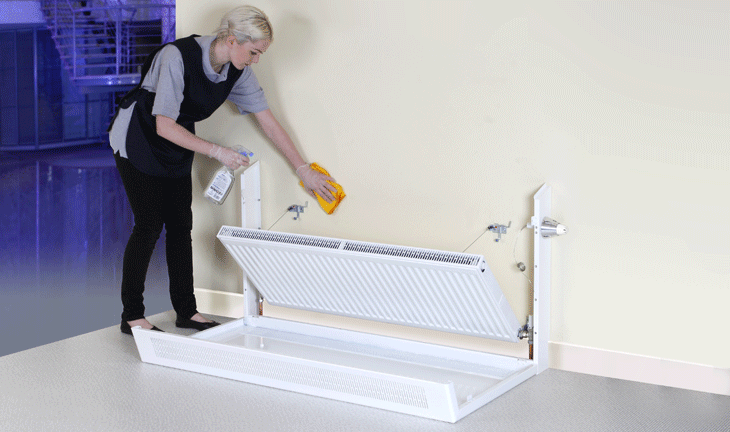 While traditional radiators require at least two people to dismantle for cleaning, a lengthy, costly process that requires assistance from Estates personnel, Contour's DeepClean radiator covers can be cleaned quickly by one person. The quick-access design of our DeepClean range has potentially saved the NHS tens of millions in cleaning costs and could do the same for you.
Simply turn the quarter turn lock to release the casing, providing you with full access to the radiator and interior of the radiator cover. Click here to access our step by step guide on how to clean a radiator cover, complete with an instructional video.
8) Bespoke Fittings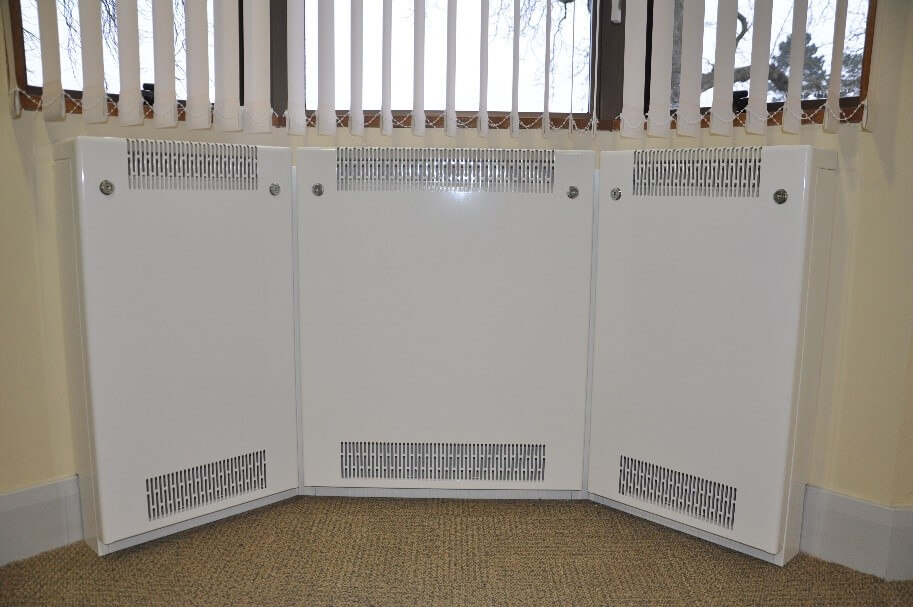 Our standard radiator cover manufacture specification is as follows:
Manufacture:
5mm mild steel
10mm radius edges/bullnose corners
Full height front access door
Patented open hinge door (Pat. No. 2410544)
5 Punched grille
Cut-outs programmed into manufacture
External TRV apertures available
Sizes:
Single casing length: 500mm to 2000mm
Single casing height: 450mm to 1000mm
Lengths over 2000mm can be achieved
Bespoke solutions, extended covers and multiple door units available
Finish:
Polyester powder coated RAL 9003 as standard. Other finishes available.
Exclusive patented BioCote® anti-microbial agent.
However, we can also tailor radiator covers to meet your individual needs. We provide a range of bespoke radiator covers, including wall-to-wall radiator covers, vertical radiator covers, aluminium radiator covers, alcove radiator covers, raised finned element radiator covers, corner fitted covers or bay window radiator covers.
LST and anti-ligature radiator covers are available as floor mounted (square top), wall mounted (square top), floor mounted (gradient top) or wall mounted (gradient top).
How Contour Covers Can Help You
Contour's LST and anti-ligature radiator covers are durable, safe and designed for easy cleaning. They are available in mild steel from 1.5mm-3mm, and aluminium for humid environments. Contour radiator covers are designed with rounded corners and edges to avoid injury. To ensure resilience and corrosion resistance, Contour covers are powder coated inside and out. They are also all covered with a five-year product warranty.
We aim to improve safety and wellbeing in healthcare, education, mental health, social housing and security sectors with our range of safe heating and anti-ligature radiator solutions.
To speak to a heating expert about the radiator covers we could provide to improve safety and hygiene in your environment, sign up below.

About Us
Contour produces a range of innovative, safe surface temperature systems for healthcare, education, mental health, commercial and secure sectors, working in close partnership and collaborating with architects, M&E engineers, NHS Trusts, local authorities, design consultants and contractors to deliver outstanding safe heating solutions.
Contour is the partner of BioCote® anti-microbial technology for LST and anti-ligature radiators. BioCote® additives reduce bacteria by up to 99.9% and are combined with Contour's extensive range of colour-paints to coat products for a durable, high-quality finish.
Contour's heating solutions offer secure, single-person quick access to radiator guard interiors for regular deep cleaning and maintenance. Each year, Contour save the NHS millions of pounds in cleaning costs, while delivering cleaner, safer environments. Contour has redefined the marketplace and is regarded by many as a design and innovation leader within the industry.
Contour's vision is supported by a quality-first philosophy and a passionate and conscientious customer focused team who possess a 'can-do' attitude, taking pride in developing solutions for your heating requirements.
Contact us at:
The Mansions, 43 Broadway Shifnal
Shropshire TF11 8BB United Kingdom
+44 1952 290 498