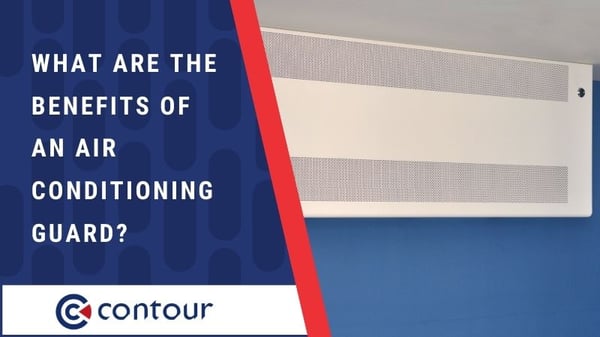 An air conditioning unit can provide you with many benefits, including improved air quality, increased comforts, and lower energy bills. An air conditioning guard works to protect your current units in place. Keeping this in mind, what are the benefits to an air conditioning guard?
Read on to find out…
Air Conditioning Guards: It'll Provide Peace Of Mind
An air conditioning unit is an expensive commodity, so there's no doubt that it must be protected and preserved to maintain its performance and longevity.
An air conditioning guard's job is to shield an air conditioning unit. With this protection, you can have peace of mind that the unit is protected from vandalism, damage, and self-harm.
Air Conditioning Guards: They're Protective
You may find in mental health hospitals or public sports arenas; air conditioning units may face vandalism and damage. This is due to the environment they're in, so they're more prone to damage.
Benefits to an air conditioning guard are that they are protective, and therefore can shield air conditioning units from damage and vandalism that can impact the unit's lifespan.
To care for the units, guards are available in Zintec protected steel in various gauges from 1.5mm up to 2mm to ensure the guards are strong and robust.
Where extra strength is needed, a strengthening strut can be provided to give the front of the cover additional strength.
For vulnerable individuals that may be prone to self-harm, our air conditioning guards are made with an IP3X grille to ensure there are no ligature risks that could otherwise be life-threatening.
Air Conditioning Guards: They're Hygienic
Another benefit for Contour's air conditioning guards is that they provide a hygienic solution.
The guards have straightforward access for cleaning and maintenance with options to quickly drop-down doors, so cleanliness can be maintained effortlessly with just one member of staff.
This is especially important with recent events and risks of hospital-acquired infections. Easy access for cleaning can make sure that the hospital environment is as comfortable as possible for all service users.
For ultimate hygiene, BioCote® is introduced at the production stage to offer protection against several microbes: bacteria, mould, and some viruses.
BioCote® technology has been proven effective against some notable microbes. In combination with regular cleaning regimes and hand hygiene, it delivers essential hygiene protection.
It's a silver-based antimicrobial technology that lasts the lifespan of the air conditioning guard, ensuring that the guards are as sanitary as possible.
Our guards are painted using a dry powder coating process, which includes BioCote® antimicrobial technology. During this, the paint will have sealed the guard, so it's protected against damage and corrosion.
Air Conditioning Guards: They're Bespoke
Not all buildings are the same and conform to a specific standard of construction. Older buildings may have unique designs and shapes that require a bespoke solution.
Another benefit of our air conditioning guards is that we offer a bespoke guard to cater for your own unique space. Meaning, no customer is at a disadvantage and they can all utilise an air conditioning guard for the available space.
The guards allow for an open area of 23%, however, to prevent air loss, it's recommended that plenum is constructed once the air conditioning guard has been supplied.
Conclusion
Contour's bespoke air conditioning guards are hygienic, easy to clean, protective, anti-ligature and bespoke. They can safeguard expensive air conditioning units from destruction and sabotage to increase the lifespan of the unit and therefore - increasing the unit's performance too.
To ensure peace of mind, all guards are protected with a 5-year warranty against defects in workmanship and materials for 5 years from the purchase date.