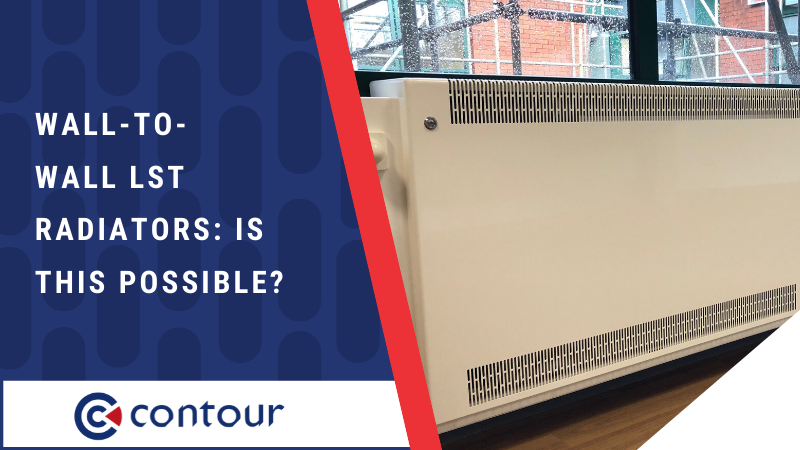 When it comes to the heating needs of your space, it is possible wall to wall LST radiators may offer the best solutions and benefits. The need for wall to wall solutions typically come from safety concerns or an overall design feature. In spaces that require wall to wall fittings rather than a few stand-alone LST radiators, many features need to be taken into account to ensure the needs of the customer and the wall itself will work with the design. Fortunately, wall to wall LST radiators are possible to create and install with the right manufacturer on your side.
Wall To Wall LST Radiators
LST radiators are available in hundreds of sizes and can be custom built to fit your exact needs. Before the design for wall to wall LST radiators begins, the following factors of the radiators are considered:
Height
Length
Type
Heat Loss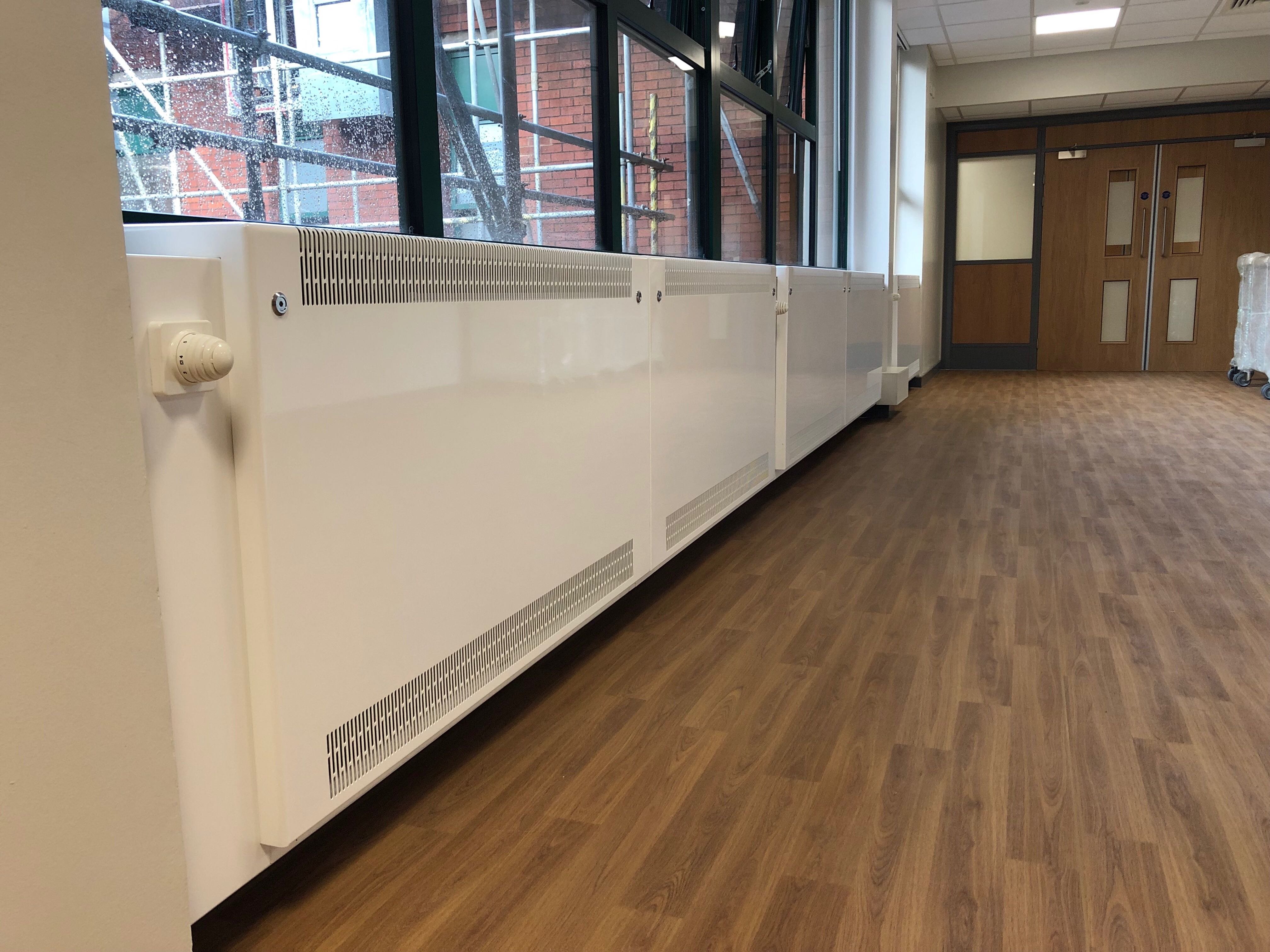 Once the right LST radiator has been determined by Contour experts, the actual engineering of your new heating solution begins. Our experts need to understand the room itself and determine if the height or length of the room causes any restrictions. The creation of wall to wall LST radiators works to maximise the width of the room and create optimal heat output. In addition, it can create aesthetic features that satisfy the desires of the customer.
For mental health or custodial environments, wall-to-wall designs can eliminate stash points, ligature points and aid infection control. This is ensured by removing small gaps from the edge of a standard casing design.
Considerations for Wall To Wall LST Radiators
In most buildings across the United Kingdom, walls are not 100% straight. Regardless of the reason why the wall is not perfectly straight, we must account for that in our calculations. Without considering the tolerance, your wall to wall LST radiator will not fit in space.
This is because your radiator also includes LST radiator guards that protect individuals from burning themselves if they touch the cover for any reason. Since the LST radiator guards must be large enough to fit over the radiator, we need to know the exact measurements of the wall and any variations along it in order to design the wall to wall radiator your project needs.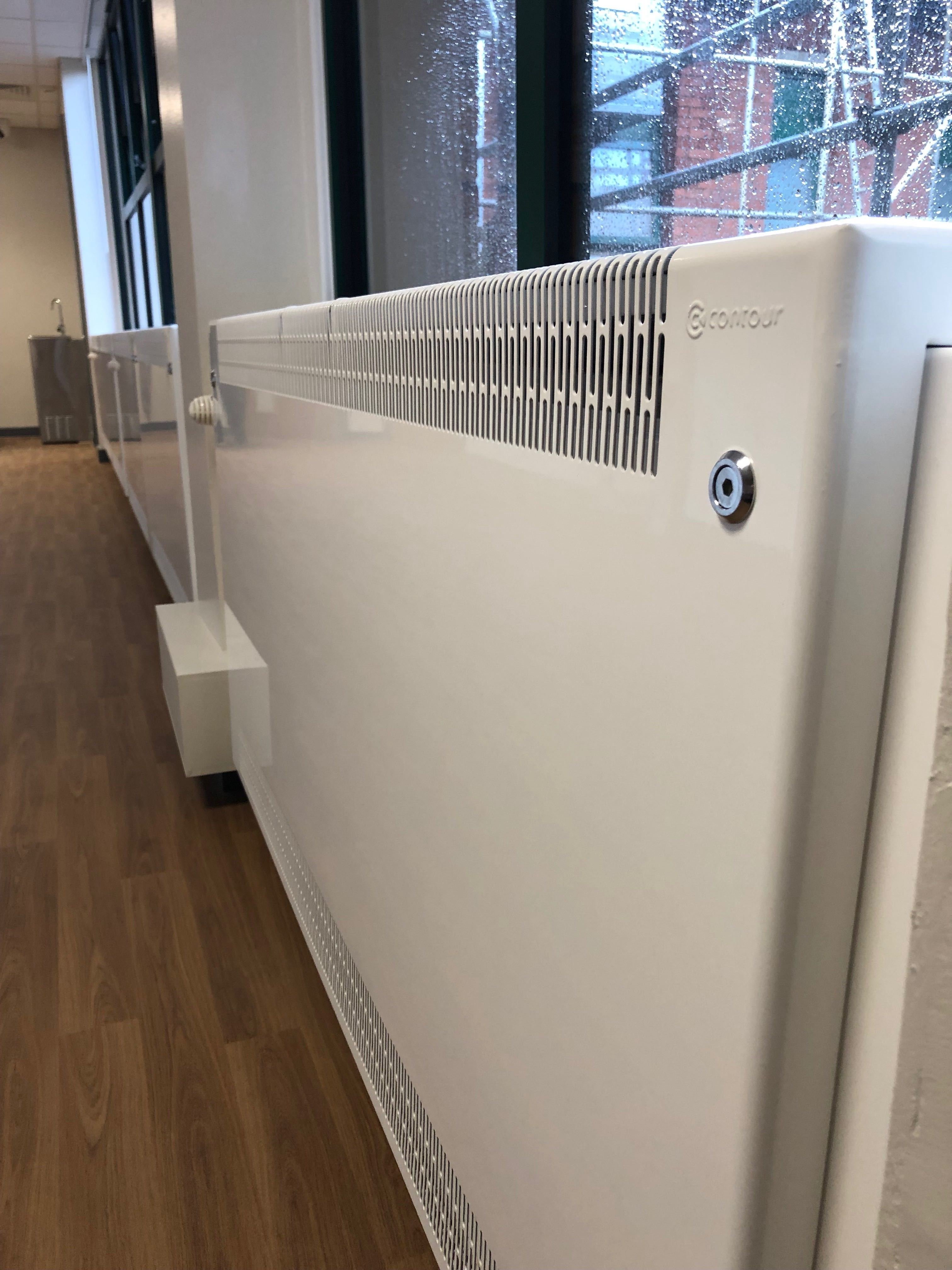 Bespoke LST Radiators Available
A cookie cutter approach is not the best method of creating your wall to wall radiators. You will quickly find that your project is stalled due to lack of correct measurements and a host of other problems.
Few projects will require the exact specifications. In fact, it is rare to need the exact same LST radiators throughout your facility. It is important to work with a manufacturer that offers bespoke LST radiators in order to fit your needs. Otherwise, your facility will not be as well thought out and aesthetically pleasing as it could have been.
From wall to wall solutions to various models for bathrooms, high traffic areas, and individuals' rooms, Contour offers the bespoke heating solutions you need to create a safe and comfortable environment for everyone in your facility. Contact us today to learn more about our wall to wall LST radiators and other bespoke heating solutions
About Us
Contour produces a range of innovative, safe surface temperature systems for healthcare, education, mental health, commercial and secure sectors. We work in close partnership with architects, M&E engineers, NHS Trusts, local authorities, design consultants and contractors to deliver outstanding safe heating solutions.
Contour is a partner of BioCote® anti-microbial technology for LST and anti-ligature radiators. BioCote® additives reduce bacteria by up to 99.9% and are combined with Contour's extensive range of colour-paints to coat products for a durable, high-quality finish.
Contour's heating solutions offer secure, single-person quick access to radiator guard interiors for regular deep cleaning and maintenance. Each year, Contour save the NHS millions of pounds in cleaning costs, while delivering cleaner, safer environments. Contour has redefined the marketplace and is regarded by many as a design and innovation leader within the industry.
Contour's vision is supported by a quality-first philosophy and a passionate and conscientious customer focused team who possess a 'can-do' attitude, taking pride in developing solutions for your heating requirements.
Contact us at:
The Mansions, 43 Broadway Shifnal
Shropshire TF11 8BB United Kingdom