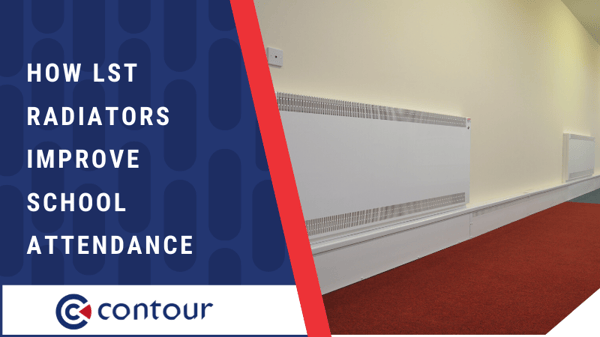 Imagine the bacteria on the hands of 175 school children.
The average bacteria count is 2000+ units per pair of hands. In the Rentokil study (2016), the hands of 175 school children were swabbed. One child's hands measured at 9,999 units.
The levels of bacteria that children are exposed to at school is worrying. As illnesses spread, children miss out on lessons and time with friends. Parents struggle to find last-minute babysitters and end up having to take time off work.
How High Are Absenteeism Rates In England?
The Pupil Absence in Schools in England government report for the last academic year (2016-17) concludes that children are absent for an average of 7.2 days each year during their primary education and 9.3 days each year during their secondary education.
This amounts to an absence of 50.4 days during a child's primary education and 46.5 days during their secondary education, totalling at an absence of 97 days – approximately three and a half months of a child's entire compulsory education.
Contour aims to reduce absenteeism with our range of DeepClean radiators, which are optimised for safe surface temperatures and hygiene. In this post, we will explain how our DeepClean range reduces absenteeism in schools and maximises the wellbeing of children using BioCote® antimicrobial technology, which reduces bacteria by up to 99.9%. The low surface temperature of our radiators and cleanliness of our covers work together to improve hygiene across schools, with the aim of reducing illness.
Bacteria In Primary Schools (Rentokil's Study)
Research shows that bacteria in primary schools is usually 15x more than 'normal' levels. Contour's DeepClean range is designed to help reduce bacteria and problems associated with bacteria.
Items in primary schools that collect most bacteria are:
radiators
play equipment
chairs
door handles and frames
Rentokil analysed bacteria growth in over 140 primary schools in the south of England using an ATP bioluminescence reader. A reading of over 500 units indicates a high level of contamination; a reading of 200-500 units is deemed normal, and under 200 units is low.
Traditional radiators recorded an average of 858 units, almost double the 'normal' range of bacteria.
Radiators heat to the ideal temperature for the growth of harmful microbes, often causing dangerous levels of bacteria that can spread around classrooms, infecting multiple children and causing attendance rates to drop significantly. The convection process encourages the spread of airborne bacteria; children are breathing in high levels of microbes, as well as carrying them on their skin after touching infected surfaces.
'Sporadic cleaning, coupled with ineffective handwashing by children, means that bacteria and other micro-organisms can be spread more easily between children at school.'
'In the winter months, schools are at an increased risk of Norovirus outbreaks and so it's even more important that proper hygiene practices are followed.'
'The high readings on the areas we swabbed at the school are cause for concern because there is an obvious risk of cross-contamination from one individual to another, which can lead to infection and sickness outbreak in the school environment.'
Luke Rutterford, Technical Manager at Rentokil Specialist Hygiene.
The Pupil Absence in Schools in England government report (2016-17) shows that one in ten pupils are persistently absent in the UK.
The report states that in the last academic year:
The absence rate for primary schools was 4%.
The absence rate for secondary schools was 5.4%.
The persistent absence rate for primary schools was 8.3%.
The persistent absence rate for primary schools was 13.5%.
By reforming classrooms for better hygiene and higher attendance rates, school children can reach their academic potential and avoid the gaps in education that come with frequent absenteeism.
BioCote®
Contour works with BioCote® to inhibit the growth of bacteria that leads to classroom-associated illnesses and improve school attendance; BioCote® antimicrobial additives are incorporated into the paintwork for all DeepClean LST and anti-ligature radiators (and radiator covers).
BioCote® suppliers specialise in the development and application of anti-microbial technology. The additives contain silver ions that damage the cell walls in bacteria, preventing microbes from reproducing. The additives are fast-acting and long-lasting; BioCote®-treated surfaces show significant microbial reductions in just fifteen minutes of exposure to bacteria and up to a 99.5% reduction in under two hours. BioCote® is the only anti-microbial technology to demonstrate over a 95% decrease in bacteria. All additives supplied by BioCote® are regularly and rigorously audited in a quality control procedure.
BioCote® was tested for educational environments in a study where a BioCote® treated classroom was compared to a non-treated classroom (2014). The treated space proved to eliminate almost 96% of bacteria commonly found in classrooms. Absenteeism was 20% higher in the untreated classroom.
BioCote's certifications to prove the independently verified efficacy of their anti-microbial coatings are available here.
How Can Contour Reduce Absenteeism In Your Educational Environment?
Contour aim to maximise the health and happiness of school children and students across all educational environments. We can reform the radiators in your classrooms and other educational spaces to make them as hygienic as possible with our DeepClean range of heating solutions. To speak with one of our heating experts about the best options for your educational facilities, sign up below.
Learn more about LST radiator solutions for schools here.
About Us
Contour produces a range of innovative, safe surface temperature systems for healthcare, education, mental health, commercial and secure sectors, working in close partnership and collaborating with architects, M&E engineers, NHS Trusts, local authorities, design consultants and contractors to deliver outstanding safe heating solutions.
Contour is the exclusive partner of BioCote® anti-microbial technology for LST and anti-ligature radiators. BioCote® additives reduce bacteria by up to 99.9% and are combined with Contour's extensive range of colour-paints to coat products for a durable, high-quality finish.
Contour's heating solutions offer secure, single-person quick access to radiator guard interiors for regular deep cleaning and maintenance. Each year, Contour save the NHS millions of pounds in cleaning costs, while delivering cleaner, safer environments. Contour has redefined the marketplace and is regarded by many as a design and innovation leader within the industry.
Contour's vision is supported by a quality-first philosophy and a passionate and conscientious customer focused team who possess a 'can-do' attitude, taking pride in developing solutions for your heating requirements.
Contact us at:
The Mansions, 43 Broadway Shifnal
Shropshire TF11 8BB United Kingdom
+44 (0) 1952 290 498
LinkedIn: Contour Heating Products Ltd
Further Reading
Rentokil study (2016) - Times Educational Supplement
Available at: https://www.tes.com/news/primary-school-bacteria-leaves-teachers-risk-sickness
The Pupil Absence in Schools in England government report (2016-17)
Available at: https://assets.publishing.service.gov.uk/government/uploads/system/uploads/attachment_data/file/692406/SFR18_2018_absence_text.pdf