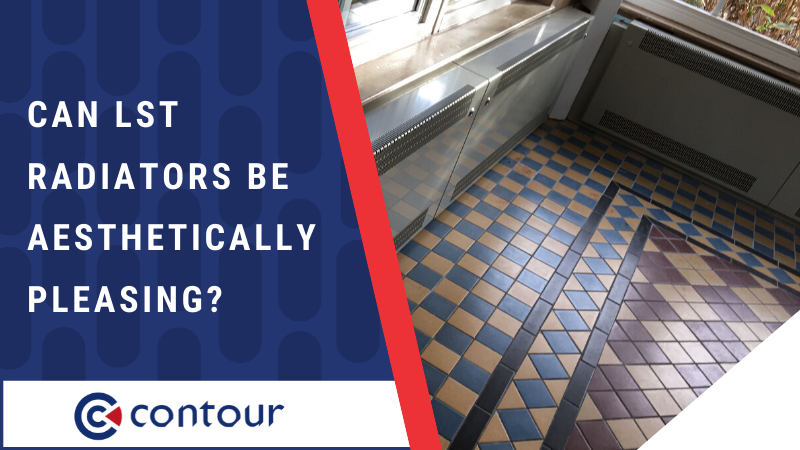 As we have discussed previously, low surface temperature (LST) radiators are a necessary component to any heating elements in any home, structure, or location where the general public, children, or members of any vulnerable population can be expected to be found.
This is true whether those who are to be protected from heated surfaces will be present only temporarily such as in public buildings and spaces, or if they can be expected to stay in these locations long-term.
We have also discussed the fact that legal and civil liability issues can result for entities and organisations that fail to install LST radiators when they are required to do so – or when doing so is considered best practices.
But just because these items are functional and necessary, does not mean they have to be an eyesore. LST covers and coloured LST radiators can be stylish, and come in a range of colours and styles that can and will compliment your décor.
Stylish Low Surface Temperature Radiators
LST radiators may be metallic, utilitarian, and simple – but they come in a wide variety of sizes and colours to suit the size and shape of the rooms in which they are to be used, as well as the purpose of the facility and the desired atmosphere.
Contour's LST radiators can be installed in a wide range of locations such as over stairs, and other sometimes tight spaces tidily, giving you lots of options as to where and how to display the unit in an aesthetically pleasing way.
What's more, LST radiators can be customised with a wide range of heat resistant paint colours giving you nearly unlimited options when it comes to making your LST radiators conform to your organisation's desired decor style. These stylish LST radiators will meet your heating and heating safety needs while reliably guarding against heat contact.
The Sovereign LST Range
For those aiming to create even more visual intrigue, Contour has released it's latest LST model, The Sovereign. This heat convector has been designed specifically to blend into a room's existing décor and is an ideal addition to any office space, reception area or environment occupied by large members of the public.
With its floor and wall-mounted option – and variety of colour choices – the Sovereign enables you to make your radiator a central feature of a room.
Learn More About Coloured LST Radiators With Our Free Guide to Colour Psychology
Many clients want their LST radiator to serve its purpose and blend seamlessly into a working or living environment. That's why we have put together our comprehensive guide to choosing LST colour options in our free guide to colour psychology.
In it you will learn:
The Psychology of Colour Preference
The Science behind Colour Psychology
Natural Physiological and Emotional Reactions To Colour
And the basics of Colour Association
You will gain valuable tools and knowledge that will help you to create a colour-friendly environment with coloured LST radiators– something that is so important for spaces that cater to those with mental health needs, educational environments, care, homes, public housing, and much more.
Conclusion
Making an LST radiator or guard aesthetically pleasing is not something that is as complicated as it may sound. Many buildings have 'quirks' that make them unique – and where possible – we will develop a solution that matches the unusual intricacies of such spaces.
The ability to experiment with colour choice also opens up a world of possibilities. Introducing colour choice to your client will help them to think differently about the safety that an LST can provide, turning from an anti-burn appliance to something that aids rehabilitation, tranquillity and calmness.
To discuss your requirements further, talk to one of our experts today.
About Us
Contour produces a range of innovative, safe surface temperature systems for healthcare, education, mental health, commercial and secure sectors. We work in close partnership with architects, M&E engineers, NHS Trusts, local authorities, design consultants and contractors to deliver outstanding safe heating solutions.
Contour is a partner of BioCote® anti-microbial technology for LST and anti-ligature radiators. BioCote® additives reduce bacteria by up to 99.9% and are combined with Contour's extensive range of colour-paints to coat products for a durable, high-quality finish.
Contour's heating solutions offer secure, single-person quick access to radiator guard interiors for regular deep cleaning and maintenance. Each year, Contour save the NHS millions of pounds in cleaning costs, while delivering cleaner, safer environments. Contour has redefined the marketplace and is regarded by many as a design and innovation leader within the industry.
Contour's vision is supported by a quality-first philosophy and a passionate and conscientious customer focused team who possess a 'can-do' attitude, taking pride in developing solutions for your heating requirements.
Contact us at:
The Mansions, 43 Broadway Shifnal
Shropshire TF11 8BB United Kingdom