Architects, specifiers, and ward managers are constantly seeking ways to reduce suicide and self-harm rates in mental health settings. This has led to the development of anti-ligature products, designed to deny anyone from using the hardware as a means from which to attach anything to inflict harm on themselves or others.
In an attempt to address the alarming suicide statistics in mental health settings, NHS trusts are developing guidance documents to advice estates and facilities managers on best practices relating to the control of ligatures.
Despite this, the development of anti-ligature solutions is still in its relative infancy. We're here to advise you on all things anti-ligature so that you can enter the design-stage educated and knowledgeable.
So, without further ado, let's look at the 7 reasons why you should consider anti-ligature products.
1. They Could Minimise Self-Harm And Suicide
We'll start with the most obvious one. Approximately three-quarters of patients who die by suicide on psychiatric wards do so by hanging or strangulation.
A national study carried out by the University of Manchester suggested Increased awareness of the methods used by these patients may benefit prevention strategies in mental health services.
Anti-ligature products follow certain characteristics:
Smaller perforation holes for products that require ventilation.
Minimal gaps on joints
(If wall-secured) minimal gaps between product and wall
Bullnose, rounded corners
Full casing
Manufacturers have made it extremely difficult for Service Users to attach ligatures, which may reduce suicide and self-harm.
2. More Likely To Be Stronger
When patients are seeking to self-harm, they don't just look for the obvious ligature points. Quite often, furniture in mental health settings in subject to vandalism. Once vandalised, Service Users could use the damaged furniture as a weapon or ligature point.
When designing anti-ligature products, manufacturers recognise that furniture in mental health settings is vulnerable to damage, urging them to create products that are stronger and more robust than their standard counterparts.
Our anti-ligature radiators are made from 1.5mm Mild Steel which ensures robust performance in the most demanding of environments.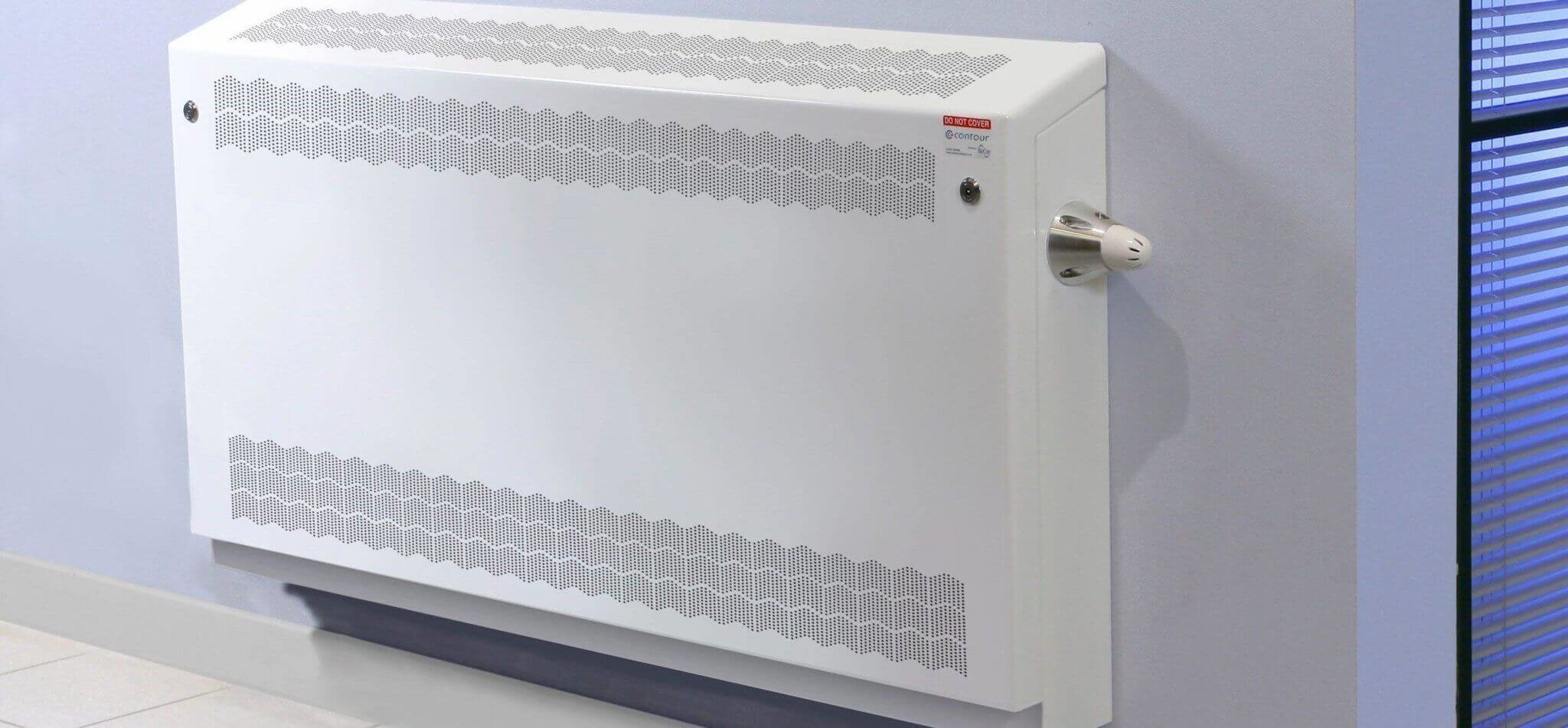 3. They Can Improve The Room's Aesthetics
When designing a mental health setting, creating a calming atmosphere where Service Users feel comfortable and relaxed is of great importance.
When specifying products, the design and look of a room can impact on a patient's well-being. Anti-ligature products can modernise any space and offer a range of colours to compliment the room design.
Of course, the main aim of any anti-ligature product is to provide safety to its Service Users. However, we believe that a product that provides safety shouldn't compromise on aesthetics.
4. Anchor Points Below Head
Many assume that the risk of suicide comes from ligature points above head-height. However, Studies have found that many suicides have taken place where the ligature anchor point has been below head or even waist height.
When we hear the term 'hanging' we often look to the ceiling to identify the potential hazards, but this certainly isn't the case.
Anti-ligature products such as radiators, TV cabinets, and light switch covers may all be located below head-height, but the radiator you choose is just as important as the curtain rail.
5. Saves Cost In The Long-Term
Each year, mental health settings spend thousands of pounds on replacing damaged items due to the frequent vandalism that occurs.
Consider the longevity you'll gain from opting for an anti-ligature product that is both robust and damage-limiting.
The money saved through not having to frequently replace damaged furniture could be used to improve the facility in ways that enhance the experience of the Service User, positively impacting on their recovery process.
6. Improves Patient Well-Being
Many managers that we've spoken to often comment on the lack of independence that Service Users gain whilst in care.
This is due to several reasons. Ward managers are reluctant to leave patients on their own due to the risk of damage, self-harm, and suicide.
As anti-ligature products are designed to reduce these risks, it will allow Service Users the potential for more independence, whilst providing them with an element of trust.
Products such as the Anti-Ligature TV Cabinet and our External TRV Units allow more low-risk users to operate and control appliances based on their comfort needs.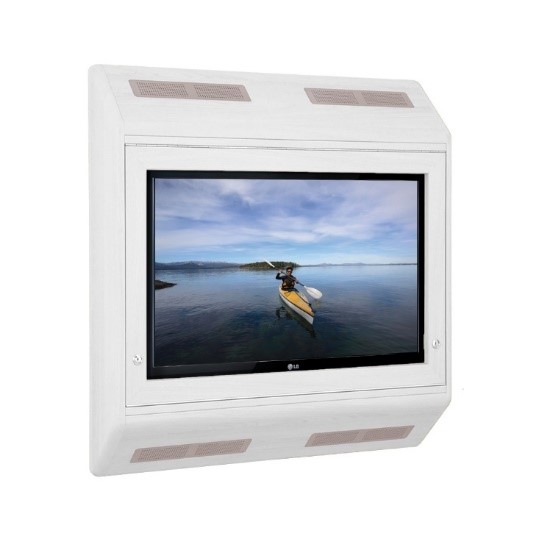 7. Anti-Ligature Products Aren't Limited To Mental Health
Whilst the features of anti-ligature products are closely aligned to the needs of a mental health setting, we supply anti-ligature products to a range of different establishments.
There's a need for anti-ligature products in SEN schools, elderly care homes, and hospitals, to name a few. This is due to the vulnerable nature of the individuals requiring a level of care.
It's important to note, too, that many individuals who've attempted suicide are frequently taken to a general hospital first for immediate care, prompting all healthcare facilities to consider their ligature prevention strategies.
Conclusion
And there you have it; some of the main reasons why you should consider replacing some of your standard furniture and fixtures with an anti-ligature product.
Here at Contour, we have developed a range of anti-ligature products aimed at tackling the alarming suicide statistics we face in mental health settings today.
Have we missed anything that you feel is important? Get in touch with your suggestions.
About Us
Contour produces a range of innovative, safe surface temperature systems for healthcare, education, mental health, commercial and secure sectors, working in close partnership and collaborating with architects, M&E engineers, NHS Trusts, local authorities, design consultants and contractors to deliver outstanding safe heating solutions.
Contour is the exclusive partner of BioCote® anti-microbial technology for LST and anti-ligature radiators. BioCote® additives reduce bacteria by up to 99.9%. Contour combines an extensive range of colour-paints is with BioCote® for a durable, high-quality finish.
Contour's heating solutions offer secure, single-person quick access to radiator guard interiors for regular deep cleaning and maintenance. Each year, Contour save the NHS millions of pounds in cleaning costs, therefore delivering.