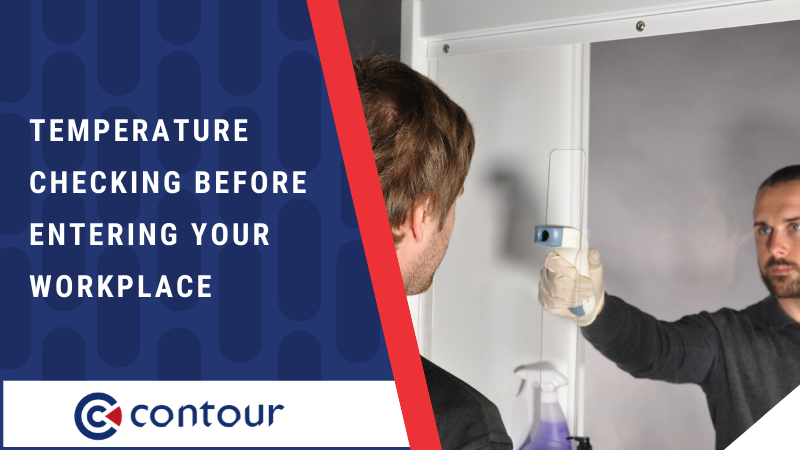 As employers begin to open their doors for the first time in nearly months, many business owners are considering ways to protect their workforce from Coronavirus.
Whilst it is not a mandatory requirement to check employee's temperatures before entering the workplace, many companies are adopting this practice.
If you are considering temperature tests for your workforce, head over to the CIPD website for useful guidance. Here you will find frequently asked questions surrounding this issue, helping you to make informed choices for your business.
If you are considering temperature checking for your business but unsure on the options available to you, this blog is a great place to start. Read on to find out more…
How Do Companies Currently Check Employee's Temperatures?
Temperature checking procedures vary from business to business. Some companies will have a designated person checking temperatures with a digital thermometer before individuals enter their place of work.
Others are a little more sophisticated in their approach. Jaguar Land Rover have specialist cameras that detect employee's temperatures.
There are also companies out there that even provide a futuristic 'temperature tunnel' to help protect the workforce.
These are just a couple of examples. As you can see, the level of sophistication varies, and some of these procedures could be quite costly to put in place.
Right now, employers need a quick and actionable solution that won't take weeks to enforce.
Efficient Methods To Check Employee's Temperatures
The most efficient method would be the example mentioned above: having a designated person checking temperatures with a digital thermometer in the building's main entrance.
However, this method is not without its limitations. Firstly, the designated 'temperature checker' is potentially putting themselves in harm's way, should any individual have any symptoms of the virus.
Secondly, this method may lend itself to a lack of organisation and consistency due to the monotonous nature of the task.
With The Health Check Station, on the other hand, you can protect your designated temperature checker whilst implementing several organisational practices.
The Health Check Station gives you have the ability to place the thermometer and any paperwork (such as time-sheets and registers) on the work-surface inside the station. What's more, the 'document slot' allows you to pass any important documentation through the pre-cut section on the front panel.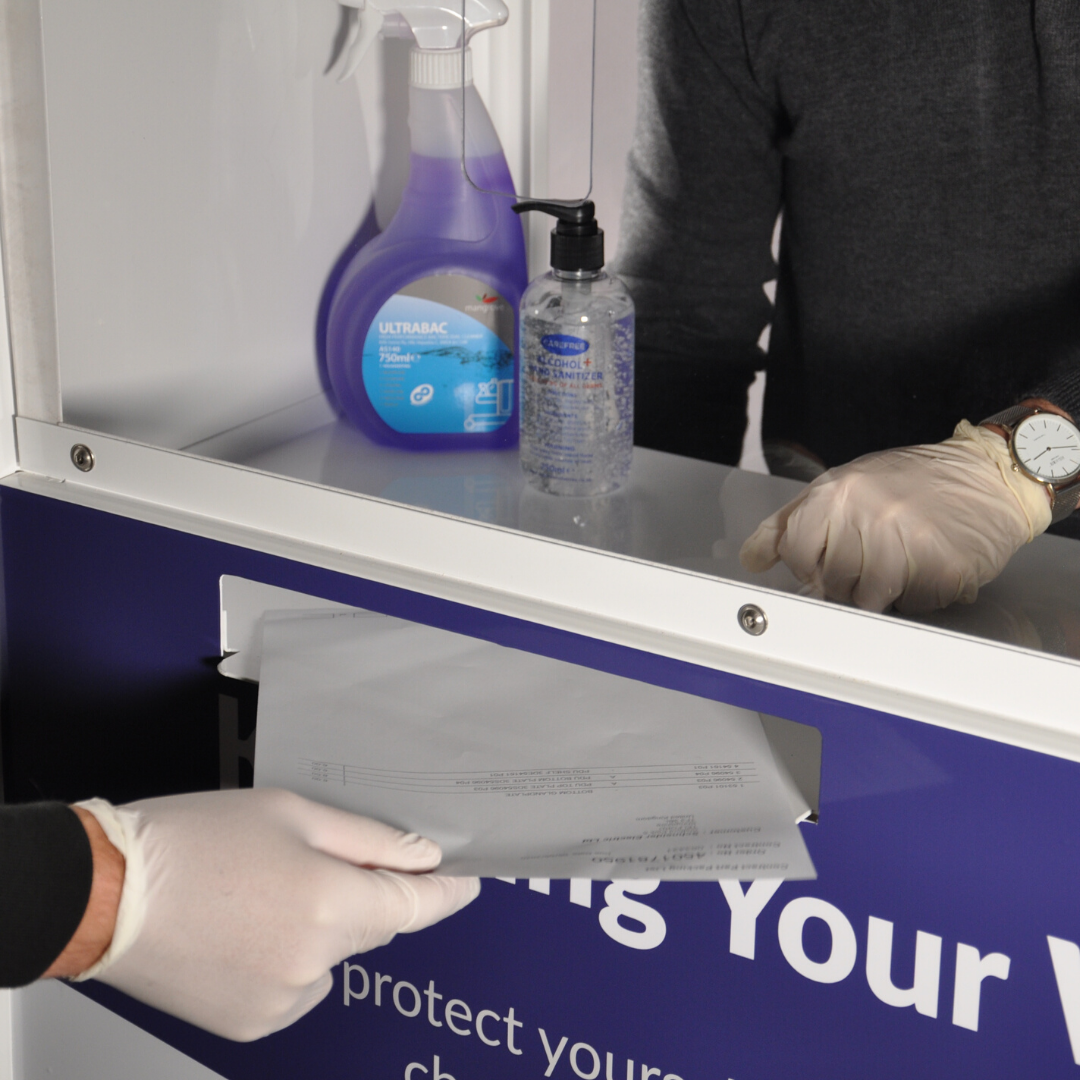 Cost-Effective Ways To Check Employee Temperature
For those seeking to implement a safe way to check employee temperature without breaking the bank, then the Health Check Station is perfect for you.
Whilst it may not be as sophisticated as a 'testing tunnel' or high-end camera software, it is simple, effective and professional in its appearance.
The station can be delivered to your place of work with speed and can be easily assembled on-site, allowing you to make necessary changes to your organisation straight away.
Find Out More About How To Protect Your Workforce
Whilst the Health Check Station does not diagnose Coronavirus, it is the first line of defence against protecting your workforce whilst being efficient and a cost-effective solution.
Head over to our product page to learn more and download any technical data you may require.
Alternatively, get in touch with one of the team straight away on +44 (0) 1952 290 498.
About Us
Contour produces a range of innovative, safe surface temperature systems for healthcare, education, mental health, commercial and secure sectors, working in close partnership and collaborating with architects, M&E engineers, NHS Trusts, local authorities, design consultants and contractors to deliver outstanding safe heating solutions.
Contour is the exclusive partner of BioCote® anti-microbial technology for LST and anti-ligature radiators. BioCote® additives reduce bacteria by up to 99.9% and are combined with Contour's extensive range of colour-paints to coat products for a durable, high-quality finish.
Contour's heating solutions offer secure, single-person quick access to radiator guard interiors for regular deep cleaning and maintenance. Each year, Contour save the NHS millions of pounds in cleaning costs, while delivering cleaner, safer environments. Contour has redefined the marketplace and is regarded by many as a design and innovation leader within the industry.
Contour's vision is supported by a quality-first philosophy and a passionate and conscientious customer focused team who possess a 'can-do' attitude, taking pride in developing solutions for your heating requirements.
Contact us at:
The Mansions, 43 Broadway Shifnal
Shropshire TF11 8BB United Kingdom
+44 1952 290 498