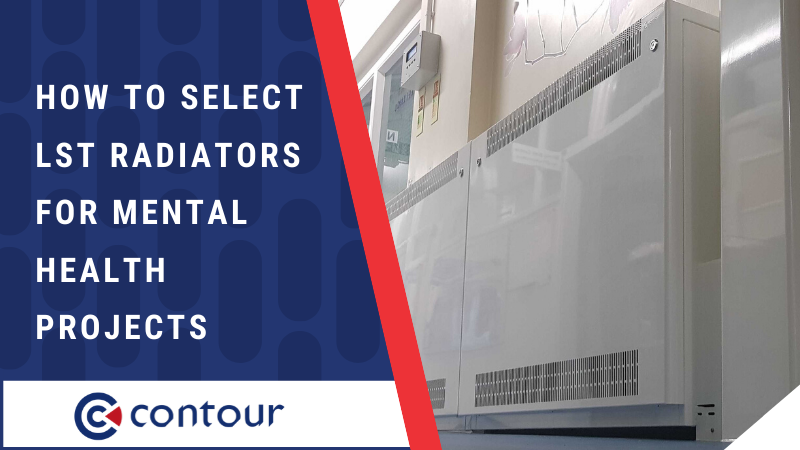 Good design in mental health inpatient environments can positively impact the way that people feel about themselves, other people and even change the way that they behave.
Updated: This blog was updated in 2020 to reflect recent images and policy changes.
Products used in mental health environments should have the needs of the service user at the heart of their design process, to ensure that they contribute to an environment that is safe, secure and that supports healing. This is particularly relevant in the design of LST Radiators for mental health projects, where mainstream units may not meet the challenges of these settings.
The Benefits OF LST Radiators
In a perfect world, heat sources would be invisible to the service user, and this is why underfloor heating and radiant ceiling panels are popular. However, these solutions have their drawbacks in a mental health environment.
Underfloor heating is slow to respond to the rapid changes in the British weather, cold mornings, followed by warm afternoons cannot be swiftly addressed with a system that can take up to 8 hours to warm up. This inertia can lead to people either feeling too warm or too cold, which can increase anxiety and distress.
The direct heat produced by radiant ceiling systems can also be too intense, especially in bedrooms, where service users can spend long periods. Discomfort is not unusual, increasing the risk of anti-social behaviour.
Neither solution is particularly cost-effective in refurbishment projects, where the budget won't stretch to replacing the existing wet system.
LST Radiators provide familiarity to the setting, looking and operating in a manner similar to a domestic environment.
When it comes to refurbishment projects too, low surface temperature radiators and radiator covers can be far quicker and cost effective to fit, as they involve far less disruption and installation costs
Design Considerations When Selecting LST Radiators For Mental Health
When you're considering using low surface temperature radiators in mental health facilities, there are some critical factors to consider, many of which are not addressed in the designs of standard LST products.
The Psychology Of Colour & Art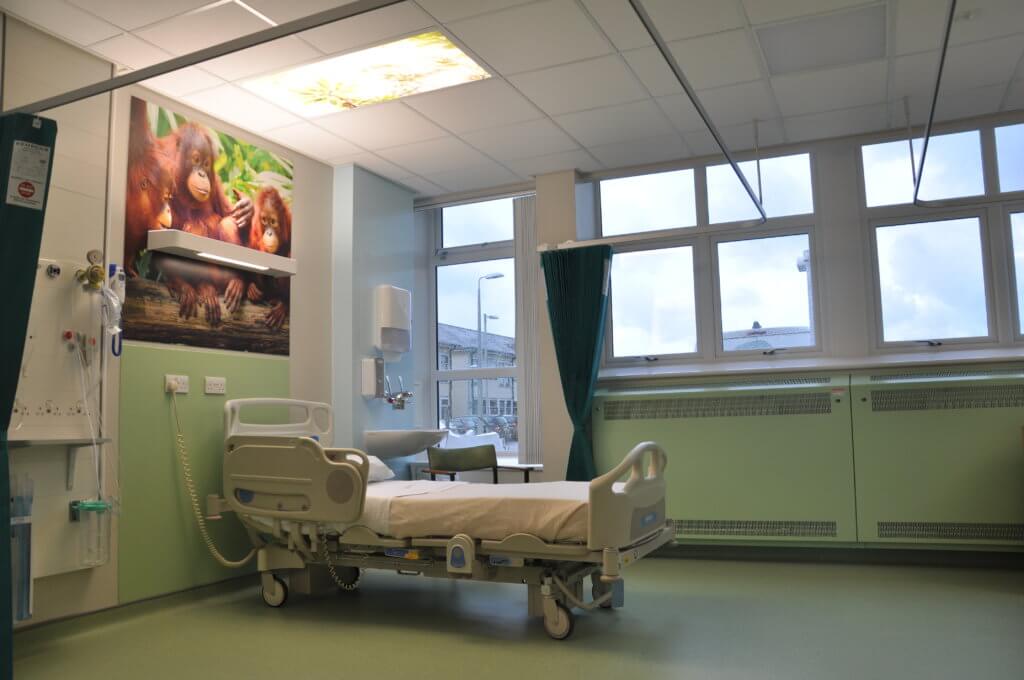 In recent years there has been an increased understanding in the impact colour can have in the healthcare environment, especially on a patient's perception of their medical care and, in some cases, on their actual recovery.
Selecting products and materials which are available in a wide range of colours makes sense, as they can be specified with a finish to match the rest of the interior design, rather than looking too clinical and out of place.
There is new research examining the impact of art and design on the well-being and clinical outcomes in mental health care. Products that can integrate with broader artistic themes by incorporating design via vinyl wraps or screen printed help to bring disparate elements together into a cohesive overall effect.
Sound Reduction
Noise and unwanted sound can be detrimental to service users physical and psychological well-being.
Unfortunately, LST radiators are manufactured from steel and can be noisy when bumped or knocked, like a steel drum.
The use of internal stiffening bars or ribbed fronts, dissipates impact noise, reducing noise disruption to service users and can play a part in the acoustic design strategy.
Products that offer these features should be considered.
Climbing
Risks of accidents or self-harm are increased if patients have access to heights, even internally. Flat surfaces that enable access to high windows, lights or other fittings should be avoided where possible.
Sloping top designs should be used as standard to prevent service users standing on top of the LST covers.
Strength
The mental health setting can be volatile at times, and it isn't uncommon for patients to try to damage their surroundings.
A poorly designed LST Radiator will typically be manufactured from lightweight steel, either 1mm or 1.2mm thick. While suitable for normal hospitals or care homes, they just don't withstand the rigours of the more challenging psychiatric environment.
A suitable solution would be an LST radiator manufactured from 1.5mm or 2mm mild steel.
Reducing Ligature Risks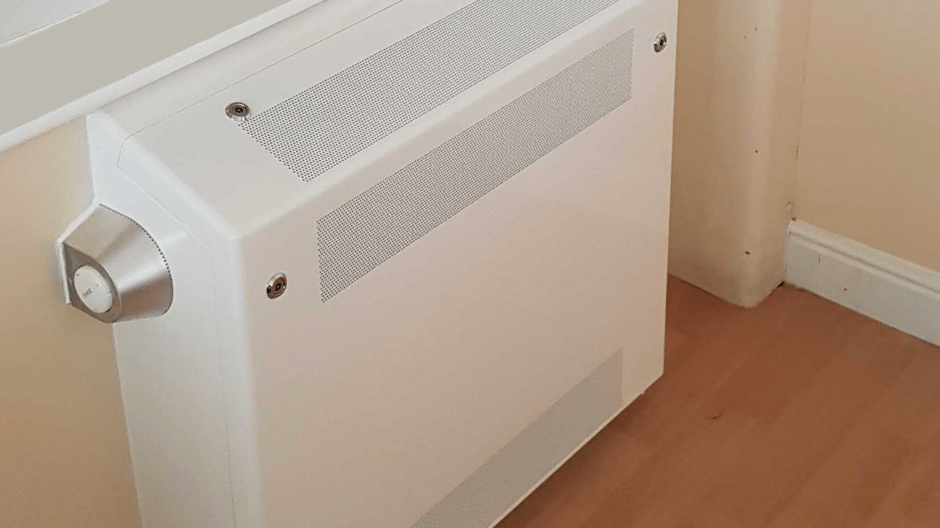 Tragically, according to the Care Quality Commission, three-quarters of patients who kill themselves on a psychiatric ward do so by hanging or strangulation.
A ligature point is anything which could be used to attach a cord, rope or other material for hanging or strangulation.
On LST radiators, ligature points include; grilles, exposed TRVs, gaps in the framework, gaps around the casing edge where it meets the wall and floor.
Using a product such as the Contour Anti-Ligature Radiator Cover eliminates these concerns. Incorporating a certified IP3X grille design, anti-ligature TRV shrouds and a frame that can be sealed with anti-pick mastic provides unparalleled security over standard LST radiators.
Ease of Cleaning
Ensuring that spaces are clean and hygienic is a prime consideration for all healthcare environments.
Ease of cleaning is an overlooked feature of many LST radiators, which can be little more than metal boxes overheat emitters.
Appreciating the challenges that clinicians face in keeping wards and accommodation clean and safe, more progressive manufacturers have ensured that their products can be cleaned, internally and externally and also use high-quality anti-bacterial coatings with proven efficacy against a broad spectrum of bacteria.
Contour DeepClean LST Radiators not only incorporate secure full access doors for cleaning but also exclusively use the market leading BioCote® anti-bacterial coating.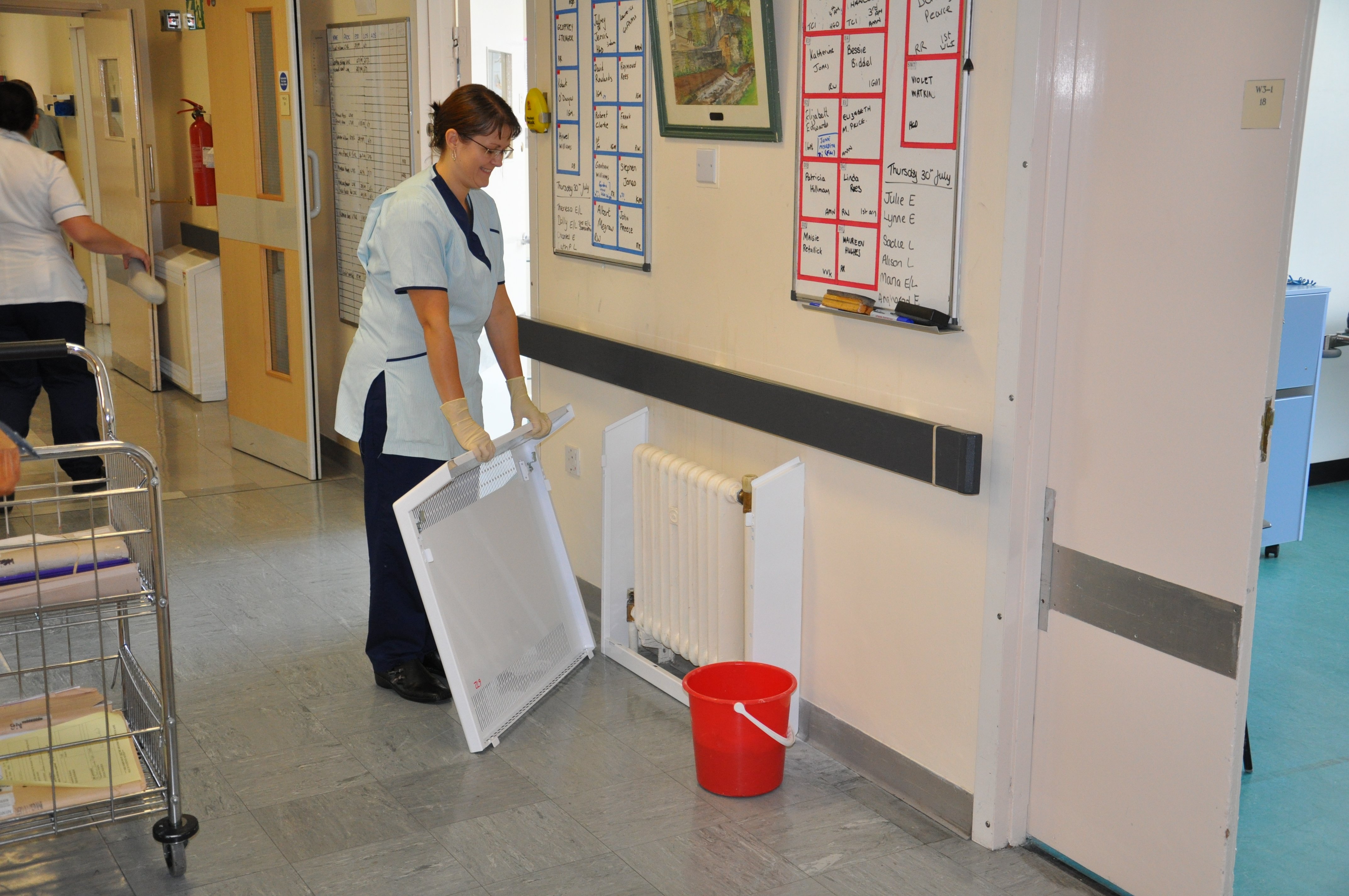 Conclusion
While only a small part of any mental health design project, LST radiators can pose numerous risks if not specified with due consideration to the complex and challenging environment they will be used in. By taking note of the factors mentioned above, specifiers can ensure that they select a suitable product that solves problems, rather than creates them.
For information about LST Radiator solutions, designed in collaboration with and specifically for the mental health sector, talk to Contour Heating Products on 01952 290 498, or email: sales@contourheating.co.uk.
About Us
Contour produces a range of innovative, safe surface temperature systems for healthcare, education, mental health, commercial and secure sectors, working in close partnership and collaborating with architects, M&E engineers, NHS Trusts, local authorities, design consultants and contractors to deliver outstanding safe heating solutions.
Contour is the exclusive partner of BioCote® anti-microbial technology for LST and anti-ligature radiators. BioCote® additives reduce bacteria by up to 99.9% and are combined with Contour's extensive range of colour-paints to coat products for a durable, high-quality finish.
Contour's heating solutions offer secure, single-person quick access to radiator guard interiors for regular deep cleaning and maintenance. Each year, Contour save the NHS millions of pounds in cleaning costs, while delivering cleaner, safer environments. Contour has redefined the marketplace and is regarded by many as a design and innovation leader within the industry.
Contour's vision is supported by a quality-first philosophy and a passionate and conscientious customer focused team who possess a 'can-do' attitude, taking pride in developing solutions for your heating requirements.
Contact us at:
The Mansions, 43 Broadway Shifnal
Shropshire TF11 8BB United Kingdom
+44 (0) 1952 290 498