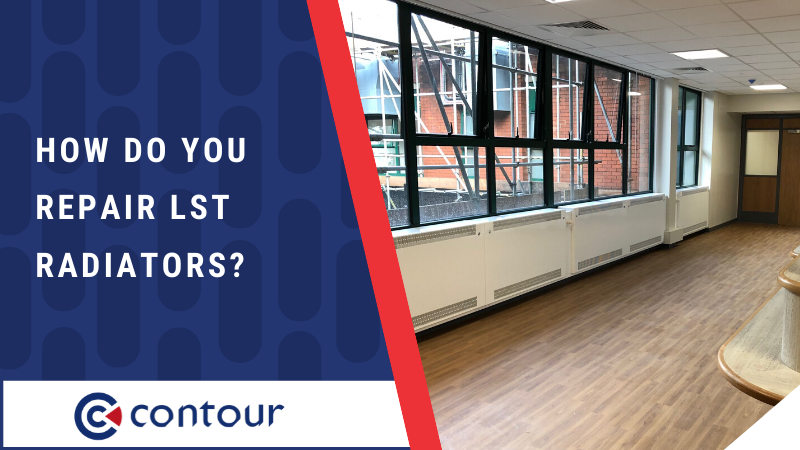 Different types of problems in LST radiators require very different solutions and repairs. When you're in a situation where repairs are required, it's important to fully understand what's causing the problem to ensure that it's fixed in the right way to avoid further issues.
Read on to find out more…
Updated: This blog has was updated in 2020 with new images and additional information
Identify The Problem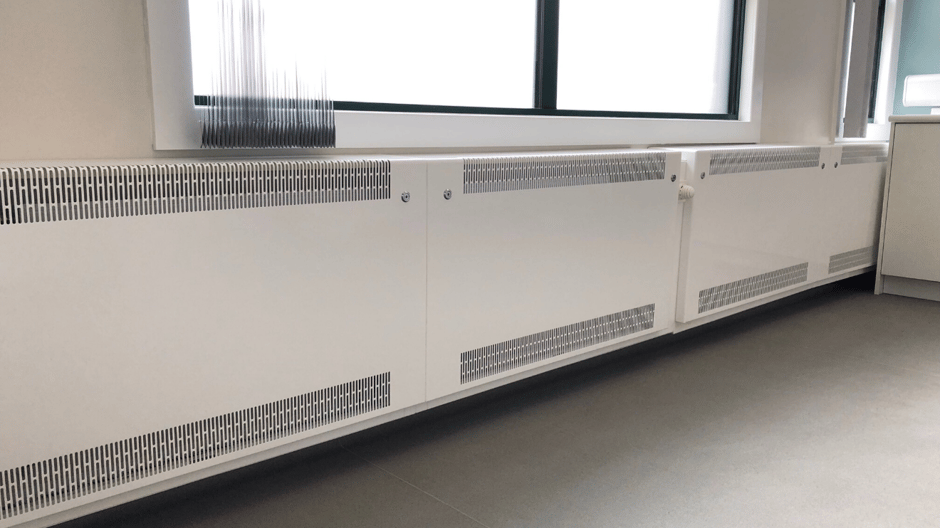 There are a number of potential issues that could arise and any kind of problem should be reported to the supplier who will be able to help you.
To help them to organise a swift repair, you could send them photographs to help them diagnose the problem and describe what's going on in detail.
If the problem is a leak, for example, it's important to figure out where it's coming from and what could be causing it. If the radiator is an older model that's been in situ for a long time, it could be as a result of corrosion which will need to be replaced or welded up depending on how severe the damage is.
Damage To LSTs Due to High-Traffic Environments
In busy environments such as hospitals, it's possible that grilles might get bent as the result of taking knocks as hospital beds are wheeled past.
In this situation, it's possible to repair the grille by straightening it back out. However, depending on how bad the original damage is, there could be a compromise to the overall finish of the radiator cover.
Similarly, touch up paint can be applied to fill in scratches that could otherwise result in rust, particularly if the LST radiator is installed in a wet environment such as a bathroom.

Sticky Valves & Cold Patches
To avoid issues arising with your LST radiators, there are certain things that you can do to maintain them and keep them in full working order.
A common problem with radiators is 'sticky valves' that get stuck in position when they aren't being used for a long time, often over the summer.
To avoid this, Contour recommends turning the TRV to the highest setting and back to the frost setting straight away once every few weeks to work the internal of the valves. This will minimise the chances of the valve becoming stuck when you really need working heating during the cold weather.
Similarly, you should also regularly check your LST radiators to ensure that there are no cold spots on the surface. If you do find this, it could be a sign that the radiator needs to be bled.
How Can Contour Help You?
To bring you peace of mind, Contour supply LST radiators with a 5-year warranty. This means that in the unlikely event that you do encounter a problem, you can reach out to us and we will help you find the solution.
For further assurance that our LST radiators are designed with the intention of preventing damage, our products are made from 1.5mm Zintec steel as standard to give a durable solution that protects against potential damage.
We also offer LST radiators in magnelis, a form of steel which has been treated to make it 10x more resistant to rust than galvanised steel, giving a robust solution that is designed to last.
This makes LST radiators more suitable for wet environments such as bathrooms, wet rooms and shower facilities, helping to improve the potential lifespan of the LST Radiator.
Would you like to find out more about how LST radiators can help you? Fill out the form below to speak to a heating expert today.
About Us
Contour produces a range of innovative, safe surface temperature systems for healthcare, education, mental health, commercial and secure sectors, working in close partnership and collaborating with architects, M&E engineers, NHS Trusts, local authorities, design consultants and contractors to deliver outstanding safe heating solutions.
Contour is the exclusive partner of BioCote® anti-microbial technology for LST and anti-ligature radiators. BioCote® additives reduce bacteria by up to 99.9%. Contour combines an extensive range of colour-paints is with BioCote® for a durable, high-quality finish.
Contour's heating solutions offer secure, single-person quick access to radiator guard interiors for regular deep cleaning and maintenance. Each year, Contour save the NHS millions of pounds in cleaning costs, therefore delivering cleaner, safer environments. Contour is redefining the marketplace and therefore many regard us as a design and innovation leader within the industry.
Contour has a quality- first philosophy. Our customer-focused team possess a 'can-do' attitude, they take pride in developing solutions for your heating requirements.
Contact us at:
The Mansions, 43 Broadway Shifnal
Shropshire TF11 8BB United Kingdom
+44 1952 290 498
Twitter: @Contour_Heating
LinkedIn: Contour Heating Products Ltd