When looking for safer heating solutions, LST radiators are often the first port of call for most people. They offer a strong heat output while maintaining low surface temperatures to protect service users.
But who makes them?
Contour manufacture LST radiators for the care, health care and education sector, creating expert heating solutions for safer environments.
Read on to find out more…
DeepClean LST Radiators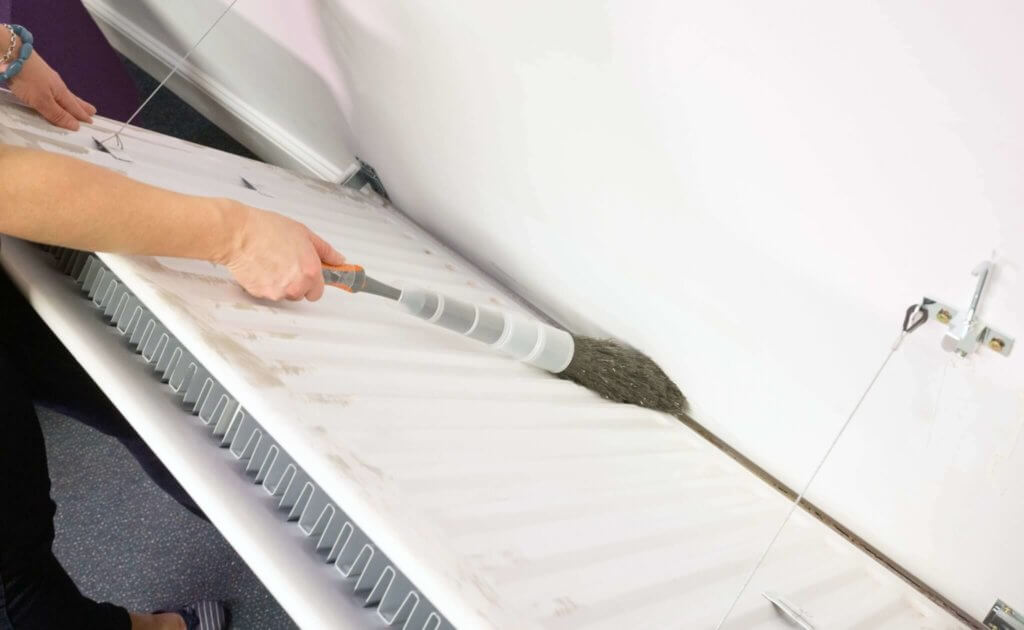 While traditional LST radiators are a successful solution to safe heating problems, they can become dust traps.
In hygiene conscious environments such as hospitals or residential care homes, dust build-up can have serious implications for patient health.
Healthcare Facilities Today writes that in hospitals "many patients have suppressed immune systems, and therefore the infection can spread rapidly with little or no response from the body's immune system" and dust can act as a carrier for these potentially harmful bacteria.
Contour's range of DeepClean LST Radiators is designed to directly combat this issue. They are designed to be faster and easier to clean.
Instead of requiring two people and one hour to clean each guard, Contour LST Radiators can be cleaned by one person in just five minutes; making for a swifter process of maintaining hygiene standards and preventing dust build up.
BioCote®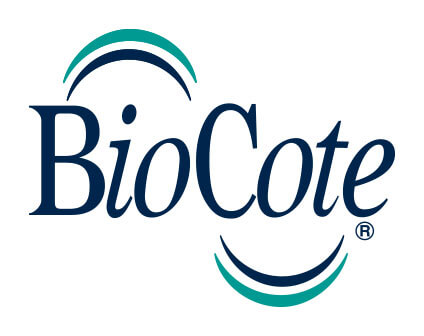 There is a growing concern in the healthcare sector about antibiotic resistant bacteria such as MRSA.
Studies have shown that at any one time, approximately 9% of hospital patients are suffering from a hospital-acquired infection.
As well as creating a distressing situation for patients and families, this can cause hospital stays to be longer which causes bed shortages and greater financial cost to the NHS.
To combat this, Contour have partnered up with BioCote® to produce LST radiators that are powder coated with the BioCote® antimicrobial technology. BioCote® reduces the number of bacteria on the radiator surface by 99.5% in 2 hours. It's also 99.99% effective against resistant bacteria such as MRSA and E. Coli.
By reducing the risk of cross-contamination in hospitals through the use of BioCote® in our LST radiators, Contour has become part of the solution being developed to deal with harmful bacteria such as MRSA.
This can also be beneficial in schools, where absenteeism due to illness is one of the biggest challenges for schools to overcome.
Controlled tests conducted by BioCote® found that, in spaces where fixtures, such as LST radiators, were protected with their antimicrobial technology, student absenteeism was 20% lower in a classroom than in a classroom with no anti-microbial protection than in a classroom without it.
Conclusion
Contour produce LST radiators that are suited to multiple environments, for example:
Schools
Hospitals
Residential care homes
With our DeepClean LST radiator range, you can expect cleaner, more cost-effective spaces with the additional protection of BioCote® antimicrobial technology. This allows for more hygienic environments across multiple sectors, improving patient outlook and student attendance.
For more information, or to speak to a heating expert about fitting LST radiators into your space, fill out the form below and Contour will be in touch!
About Us
Contour produces a range of innovative, safe surface temperature systems for healthcare, education, mental health, commercial and secure sectors, working in close partnership and collaborating with architects, M&E engineers, NHS Trusts, local authorities, design consultants and contractors to deliver outstanding safe heating solutions.
Contour is the exclusive partner of BioCote® anti-microbial technology for LST and anti-ligature radiators. BioCote® additives reduce bacteria by up to 99.9%. Contour combine an extensive range of colour-paints is with BioCote® for a durable, high-quality finish.
Contour's heating solutions offer secure, single-person quick access to radiator guard interiors for regular deep cleaning and maintenance. Each year, Contour save the NHS millions of pounds in cleaning costs, therefore delivering cleaner, safer environments. Contour is redefining the marketplace and therefore many regard us as a design and innovation leader within the industry.
Contour have a quality- first philosophy. Our customer-focused team possess a 'can-do' attitude, they take pride in developing solutions for your heating requirements.
Contact us at:
The Mansions, 43 Broadway Shifnal
Shropshire TF11 8BB United Kingdom
+44 1952 290 498
Twitter: @Contour_Heating
LinkedIn: Contour Heating Products Ltd