LST radiators are an investment in better performing heating solutions for many of our customers. We work alongside clients from the education and healthcare sector, as well as many others, and often see that budget is a large part of any concerns that they have.
We understand that adding LST radiators to a setting is an investment for a lot of our clients and that knowing that they are long lasting is a huge reassurance to them.
Read on to find out more about our LST radiators and their lifespan…
The average life of a standard radiator is between fifteen and twenty years, according to Heat And Plumb. LST radiators have an expected lifespan of between ten and fifteen years, but with proper maintenance, it's not uncommon for this to be as much as twenty.
How Can You Maximise The LST's Potential?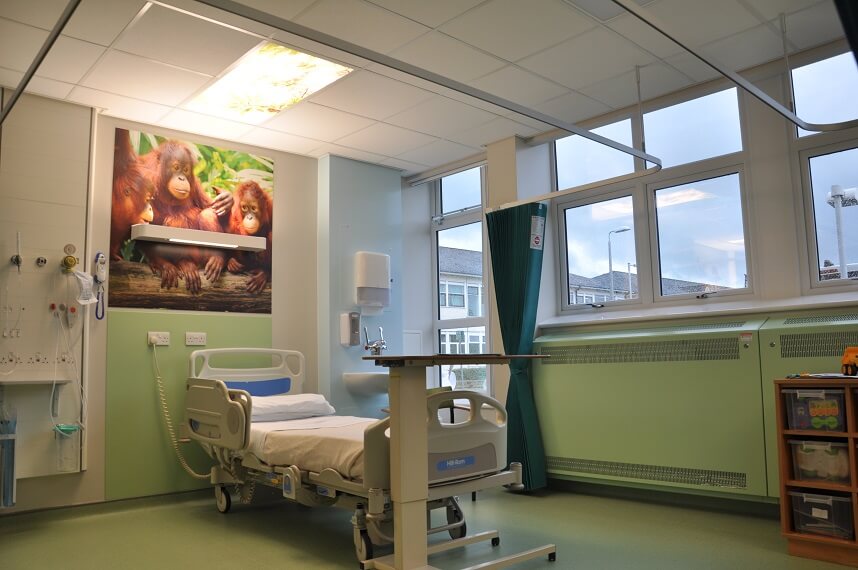 Radiator Covers
The strength and durability of Contour's LST radiator covers maximise the potential lifespan of the radiators as the covers offer protection from the general wear and tear of day to day life.
This is particularly important in busy environments such as schools, where students will be moving around constantly with bags and school equipment that could hit the radiators as staff and students go about their day.
It is also important in hospitals, as these are also busy places where patients and doctors are rushed around. Where there is a risk of beds or hospital equipment hitting the radiators as well, the radiator covers provide a strong, durable solution.
Durable Solutions
Our LST radiators are made out of a 1.5mm Zintec mild steel as standard to ensure a more durable performance within busy environments. They have increased resistance to corrosion, enhancing the longevity of the LST radiator's lifespan.
The radiators come with additional folds in the radiator guard to give it a higher level of strength making it more resistant to damage.
We can also supply LST radiators made from magnelis. This material has the same strength as steel. However, it's been cured with an additional treatment stage similar to it undergoing hot-dipped galvanising.
By doing this, Contour Magnelis LST radiators are 10x more resistant to rust, meaning that they have a longer lifespan in wet environments such as bathrooms or toilets because of their increased water resistance and 'self-healing' properties.
Warranty
We expect our LST radiators to be long-lasting. We designed them to provide maximum value to our customers with their extended lifespan.
For additional reassurance, we offer a 5-year warranty on all of our LST radiators. This gives out customers the additional safety net in the unlikely event that there is a problem.
Conclusion
Contour LST radiators have an expected lifespan of up to fifteen to twenty years with proper maintenance.
With our durable structure designs, and with our 5-year warranty on radiator covers and LST radiators respectively, your heating solutions are long-lasting and durable!
Would you like to learn more? Fill out the form below to speak to a heating expert today!
About Us
Contour produces a range of innovative, safe surface temperature systems for healthcare, education, mental health, commercial and secure sectors, working in close partnership and collaborating with architects, M&E engineers, NHS Trusts, local authorities, design consultants and contractors to deliver outstanding safe heating solutions.
Contour is the exclusive partner of BioCote® anti-microbial technology for LST and anti-ligature radiators. BioCote® additives reduce bacteria by up to 99.9%. Contour combine an extensive range of colour-paints is with BioCote® for a durable, high-quality finish.
Contour's heating solutions offer secure, single-person quick access to radiator guard interiors for regular deep cleaning and maintenance. Each year, Contour save the NHS millions of pounds in cleaning costs, therefore delivering cleaner, safer environments. Contour is redefining the marketplace and many regard us as a design and innovation leader within the industry.
Contour have a quality- first philosophy. Our customer-focused team possess a 'can-do' attitude, they take pride in developing solutions for your heating requirements.
Contact us at:
The Mansions, 43 Broadway Shifnal
Shropshire TF11 8BB United Kingdom
+44 1952 290 498
Twitter: @Contour_Heating
LinkedIn: Contour Heating Products Ltd