In older, listed buildings the requirement for safe heating such as LST radiators requires special attention to ensure that the space is suitable for installation and that it isn't damaged throughout the process.
Contour have been blogging about installing LST radiators into listed buildings and what considerations have to be taken into account during the process.
Read on to find out more…
What Is A Listed Building?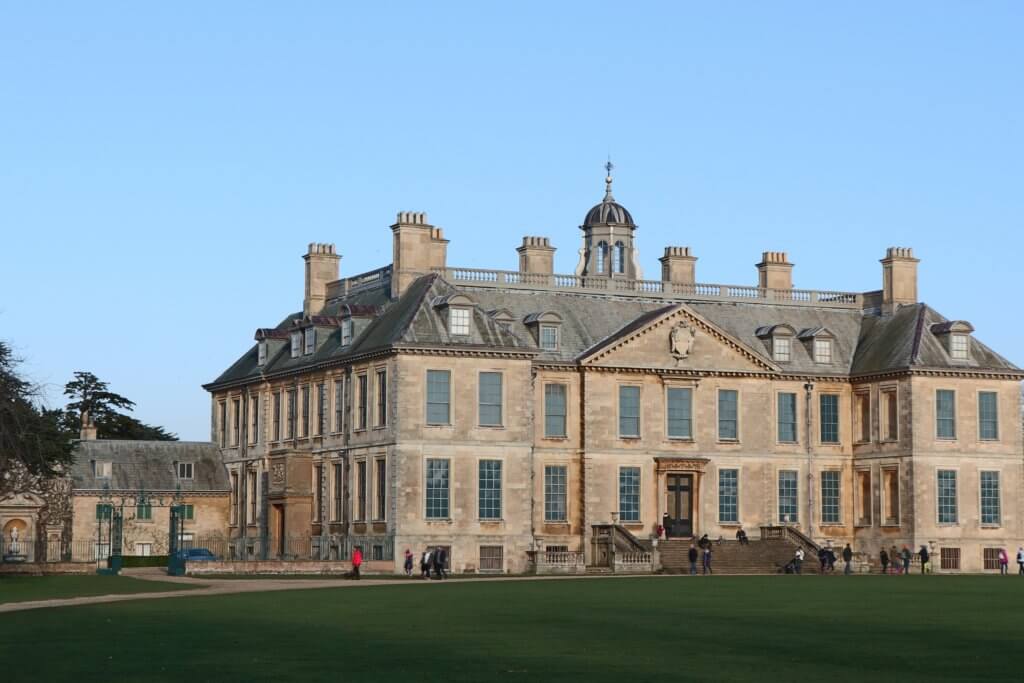 A listed building or structure is one that is of historic significance and has been placed on one of the four lists managed by Historic England, Historic Environment Scotland, Cadw Wales and The Northern Ireland Environment Agency.
Listed buildings can't be demolished or altered without specialist permission from the local planning authorities and consultation with central governments. Typical examples of listed buildings are:
Churches, Chapels, Cathedrals and Monasteries
Castles
Stately Homes
Theatres and Town Halls
Government buildings such as The Palace of Westminster
Old school and college buildings
Foundries and factories with historical significance
Points of interest such as Abbey Road Recording Studio
Installing LST Radiators In Listed Buildings
Listed buildings often include features which cannot be adapted, moved or demolished and will have to work around to install LST radiators.
For example, skirting boards and window frames should not be altered or cut back to allow new furniture to be installed. This means that the LST radiator has to be installed away from the windows and cutouts added into the casing to allow it to fit properly over the skirting boards.
Specialist listed building consent will have to be acquired before any work can begin to install a heating system into the space to ensure that the building can be safely adapted to accommodate the LST radiators without damage.
Some planning offices may request that there is little to no scarring to the building that would indicate work has been completed. No matter what restrictions have to be worked around, it's vital that everybody, particularly those installing the LST radiator, understand what's expected of them.
With a systematic approach, installation of LST radiators into listed buildings can be done without damaging any of the existing building.
Many post 19th century listed buildings may have pipework in the flooring which, depending on whether or not this needs to be replaced, may make this space suitable for a freestanding LST radiator rather than a wall mounted one.
If this is the case it will be established during the survey stage of installing them to ensure that the process is smooth throughout and that you get the right heating system for the space.
In most listed buildings it's recommended that you use hot water heating systems rather than electric or underfloor heating because they can require serious alterations to the structure of the building.
Similarly, it's important to find a permanent heating solution such as LST radiators rather than make use of portable ones because they pose a fire risk.
Conclusion
LST radiators can be installed into listed buildings with specialist permission from the local planning authority and local government agency to authorise works and to lay out any requirements for the level of visual impact that can be made to the building, called scarring.
It's recommended that you use LST radiators rather than underfloor heating because there will be minimal changes to the building and, if the floor has pipework in it, a free-standing LST can be installed without high levels of damage to the room.
Would you like to find out more? Fill out the form below to speak to a heating expert today…
About Us
Contour produces a range of innovative, safe surface temperature systems for healthcare, education, mental health, commercial and secure sectors, working in close partnership and collaborating with architects, M&E engineers, NHS Trusts, local authorities, design consultants and contractors to deliver outstanding safe heating solutions.
Contour is the exclusive partner of BioCote® anti-microbial technology for LST and anti-ligature radiators. BioCote® additives reduce bacteria by up to 99.9%. Contour combines an extensive range of colour-paints is with BioCote® for a durable, high-quality finish.
Contour's heating solutions offer secure, single-person quick access to radiator guard interiors for regular deep cleaning and maintenance. Each year, Contour save the NHS millions of pounds in cleaning costs, therefore delivering cleaner, safer environments. Contour is redefining the marketplace and therefore many regard us as a design and innovation leader within the industry.
Contour has a quality- first philosophy. Our customer-focused team possess a 'can-do' attitude, they take pride in developing solutions for your heating requirements.
Contact us at:
The Mansions, 43 Broadway Shifnal
Shropshire TF11 8BB United Kingdom
+44 1952 290 498
Twitter: @Contour_Heating
LinkedIn: Contour Heating Products Ltd