As a key part of our LST radiator & guard offer, Contour has developed a specialist range of solutions for use in secure environments such as prisons and custodial facilities, where reducing the risk of potential ligature and tamper opportunities is of paramount importance.
The 2012 Ministry of Justice report, "Safety in Custody", states that 9 in 10 prison suicides are as a result of hanging. As death from hanging can often occur even when an individual is not fully suspended, reducing the risk of potential ligature points at all heights is of critical importance. Grilles and external TRV's on all radiator guards are areas that should receive particular scrutiny, as these have been identified as potential ligature points.
Anti-ligature measures on our radiator solutions, include:
Conical shaped anti-ligature TRV shrouds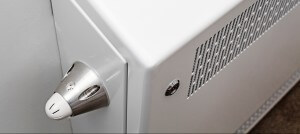 A wide range of security fixings and fasteners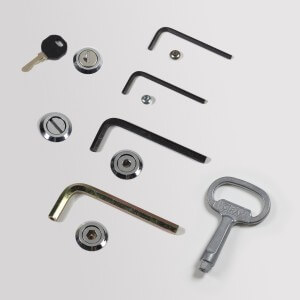 BioCote® anti-microbial protection is incorporated into the paintwork of all Contour LST radiator guards, including anti-ligature units, as standard. Contour has exclusive licence to use this marketing leading, patented protection technology. Learn more about BioCote protection here.