When it comes to LST radiators, we receive many queries regarding the size and pattern of radiator valves. This is due to a number of reasons, particularly involving refurbishment works in old buildings, due to restrictions you have to work to when dealing with existing building layouts and designs.
Contour offers four different thermostatic radiator valve (TRV) kits specifically designed for our LST radiators. They are available for both two pipe and one pipe systems.
Read on to find out more…
Bottom Bottom Opposite End (BBOE) And Top Bottom Opposite End (TBOE)
Radiators are generally connected with BBOE or TBOE connections. Contour can provide a number of valve kits to suit these applications.
BBOE
Both diagrams demonstrate the 90-degree angle pattern.

TBOE

The TBOE connection also comes with a reverse angle pattern valve.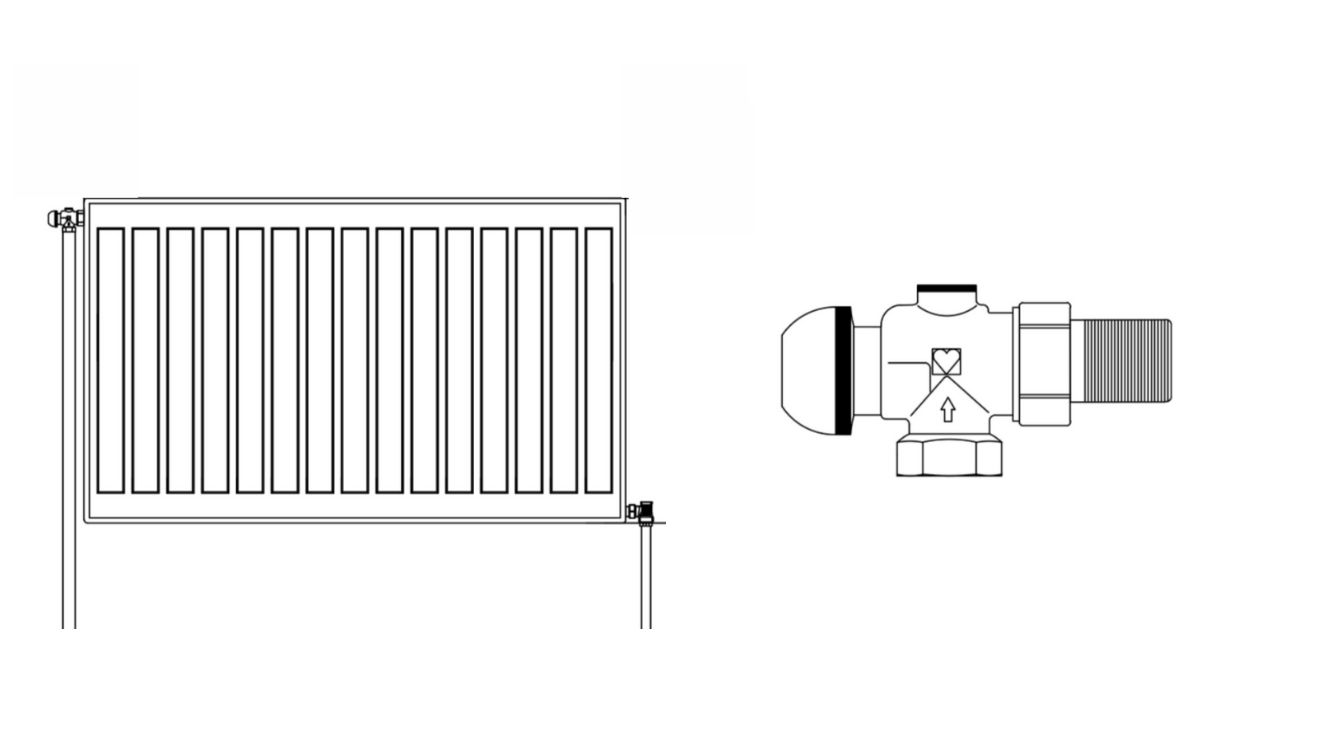 In addition, the TBOE connection is available in a straight pattern with elbow.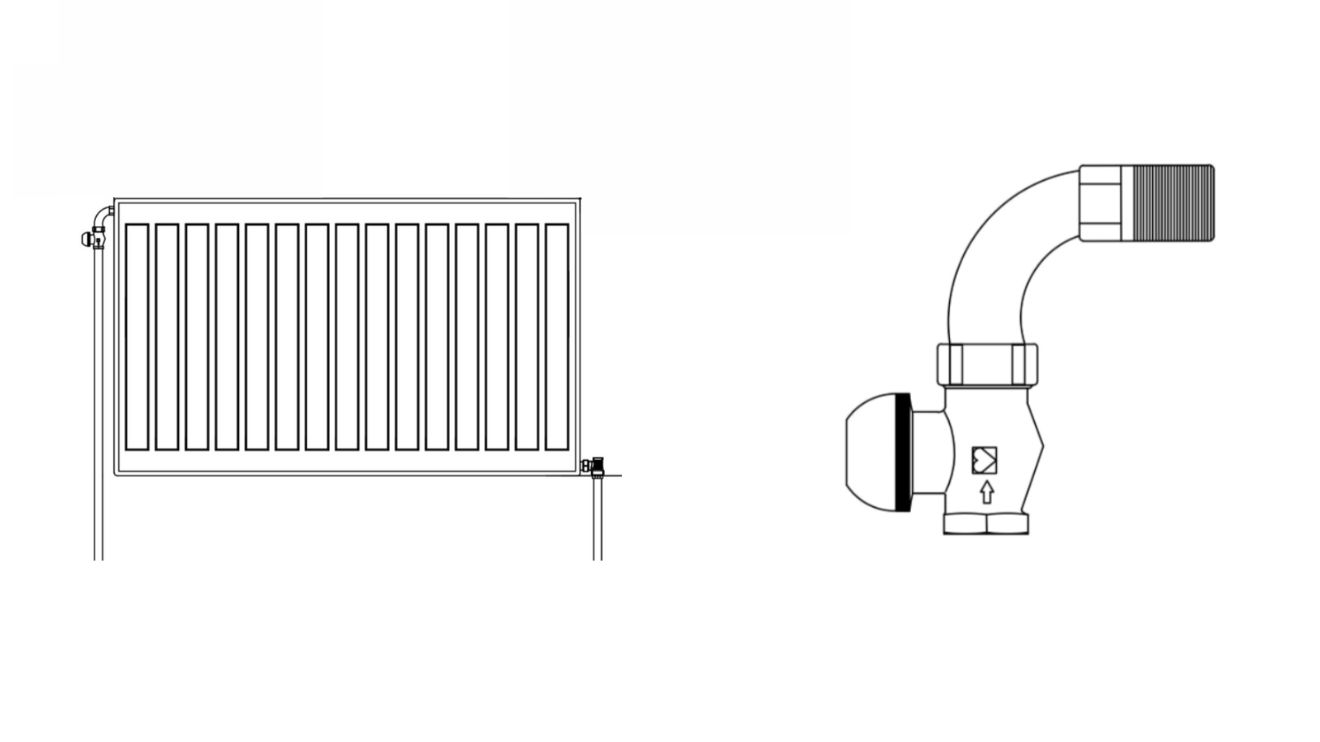 90210-13 Standard Internal TRV Kits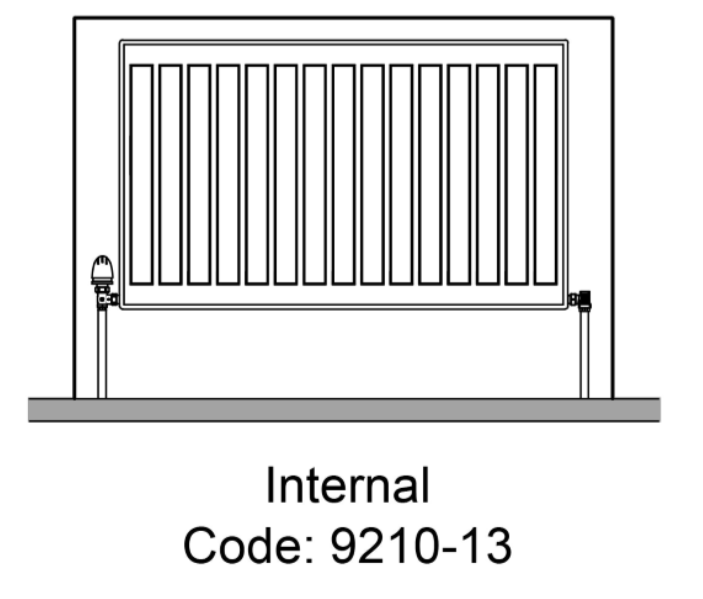 This TRV system is suitable for areas where access to the valve is not of a high priority. This is often in corridors and other communal areas.
If you want to avoid people tampering with the valve, this is the choice for you as they will only need to be adjusted once a year.
The standard internal TRV kit must only be used in Bottom Bottom Opposite End (BBOE) connections to avoid the thermostatic head from getting false temperature readings.
This TRV system is not suitable for Top Bottom Opposite End (TBOE) connections.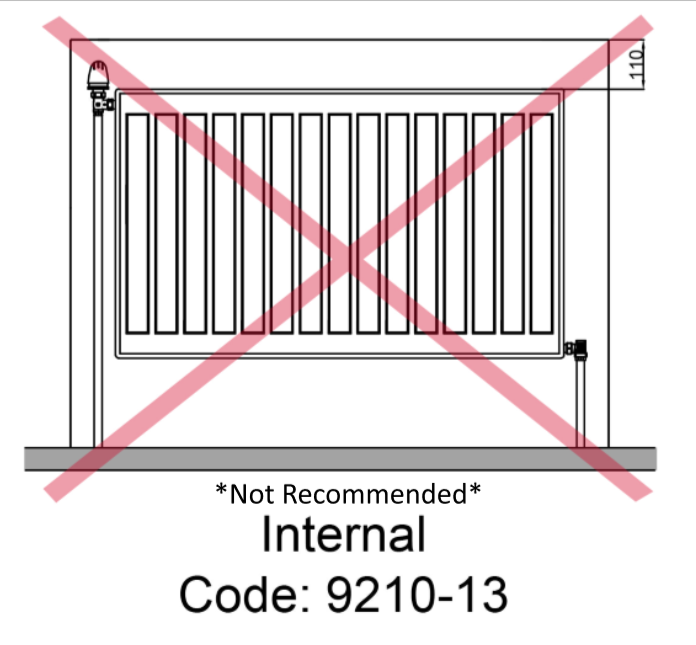 7463-41 Internal TRV Kit With Remote Sensor
This is similar to the 90310-13 kit. It is suitable for spaces where it doesn't need regular adjustments. However, the radiator is connected TBOE, meaning the thermostat will be located at the top of casings.
This means that you would locate the remote sensor at the bottom inlet grill. Suited to TBOE connections, you will be able to read the correct temperature.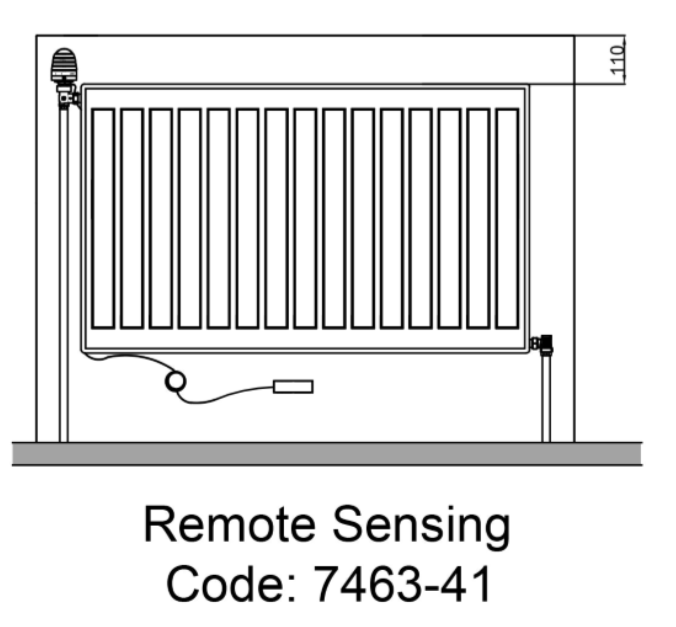 When used in mental health environments, we advise the sensor and capillary to be housed within the cover.
If you require the remote sensor to be installed outside of the casing, this is something we can accommodate. However, in this instance, the capillary is two-meters as standard.
9231-41 Standard External TRV Kit
With the 9231-41 Standard External TRV Kit, the remotes and the thermostat are remotely placed outside of the casing.
This allows service users to adjust and control the temperature of the room themselves. This option is regularly used and specified in patient bedrooms for long-term hospital accommodation.
Additionally, this TRV kit would be suitable in mainstream classroom settings where teaching staff can adjust the temperature for the comfort of the students.
This kit is not suited to mental health settings.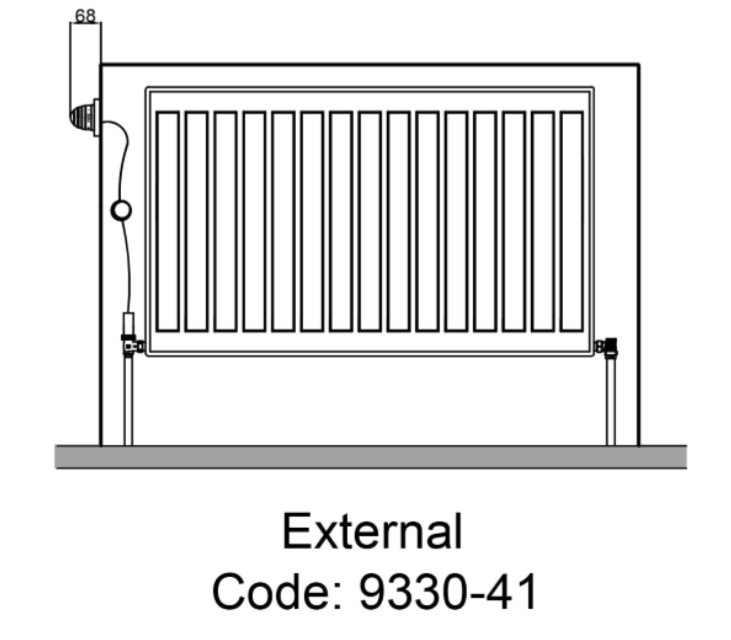 19352-41 Anti-Ligature TRV Kit With Back To Wall Shroud
Similar to the standard external TRV kit, this option remotes the thermostat and control to the outside of the casings.
With the addition of an anti-ligature CNC back to wall shroud, it makes it far more difficult to attach ligatures.
This is suitable for high traffic areas and environments that require anti-ligature solutions, such as mental health settings.
These can be used in BBOE and TBOE connections.
Conclusion
As standard, all the above kits come with an angle pattern Herz TS-90 Body and an angle pattern RL1 Return Valve with ½ inch connections.
They are also supplied with a nut and olive to accept 15mm copper.
If you require a straight pattern or reverse angle, please advise on point of enquiry and our estimating team can amend the kit to suit.
All kits are also compatible with our RotaRad valves when the radiator is connected BBOE. This allows access to behind the radiator for deep cleaning.
For added peace of mind, all of Contour's TRV kits are covered by a manufacturer's five-year product warranty.
If you would like to find out more, fill in the form below to speak to a heating expert today.
About Us
Contour produces a range of innovative, safe surface temperature systems for healthcare, education, mental health, commercial and secure sectors, working in close partnership and collaborating with architects, M&E engineers, NHS Trusts, local authorities, design consultants and contractors to deliver outstanding safe heating solutions.
Contour is the exclusive partner of BioCote® anti-microbial technology for LST and anti-ligature radiators. BioCote® additives reduce bacteria by up to 99.9%. Contour combines an extensive range of colour-paints is with BioCote® for a durable, high-quality finish.
Contour's heating solutions offer secure, single-person quick access to radiator guard interiors for regular deep cleaning and maintenance. Each year, Contour save the NHS millions of pounds in cleaning costs, therefore delivering cleaner, safer environments. Contour is redefining the marketplace and therefore many regard us as a design and innovation leader within the industry.
Contour has a quality- first philosophy. Our customer-focused team possess a 'can-do' attitude, they take pride in developing solutions for your heating requirements.
Contact us at:
The Mansions, 43 Broadway Shifnal
Shropshire TF11 8BB United Kingdom
+44 1952 290 498
Twitter: @Contour_Heating
LinkedIn: Contour Heating Products Ltd