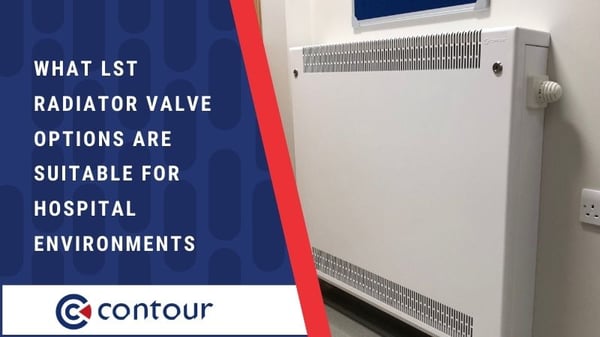 Often, we get asked questions regarding radiator valves and which is best suited for specific environments. Ranging from questions about what different valves are available at Contour and if we offer temperature control for service users.
Within this blog, we'll explain the best valve options for hospital environments. Read on the find out more…
The Hospital Environment
The hospital environment is often busy with all walks of life passing through the corridors. These individuals range from hospital staff, patients, and visitors and their health and safety is the top priority.
Heating is important and as a human right, every individual should have the means to be at a comfortable temperature.
In hospitals, singular side rooms occupy one patient and 6-bed bays are where patients are with others in one room.
No matter the environment, the right valve should be in place so that all service users are content with the temperature.
Valve Options For 6 Bed Bays
In wards where there are many patients in one room, maintaining a regular heating flow can become difficult. This is because those closest to the radiator may be hotter and those further away may be colder.
Likewise, when visitors enter wards, they may be hot due to walking around the wards in outdoor coats etc.
In this case, we recommend an internal TRV so that staff can control the heating and it has a reduced risk of damage.
90210-13 Standard Internal TRV Kits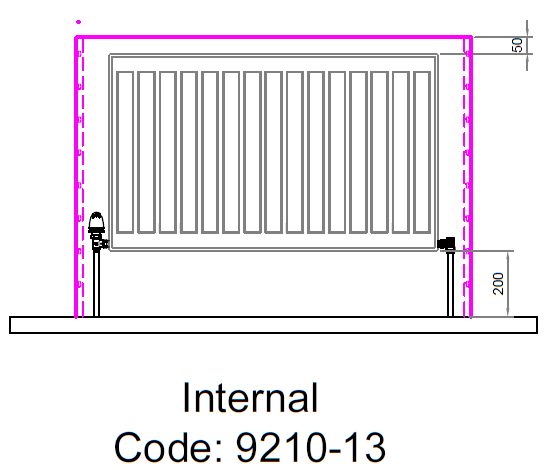 This TRV system is regularly used in areas where they may only need to be adjusted once a year.
This is often in corridors and other communal spaces, which is why we recommend it for 6-bed hospital bays.
They must only be used in BBOE (bottom, bottom, opposite end) connections to avoid the thermostatic head from getting incorrect temperature readings.
Older Hospitals May Require 7463-41 Internal TRV Kit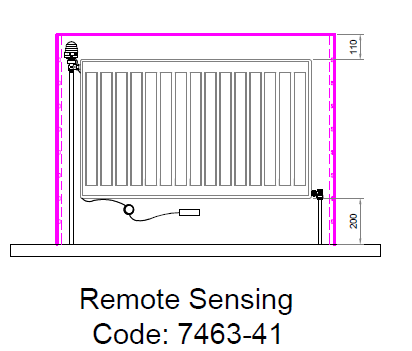 Like the 90310-13 kit, this TRV is suitable for spaces where regular adjustment isn't needed.
This radiator is connected TBOE (top, bottom, opposite end) so, the thermostat will be located at the top of casings.
Instead of the thermostat reading false temperature readings, you can locate the remote sensor at the bottom inlet grill.
Valve Options For Singular Rooms
Singular rooms mean that there is one patient in the room, so they should have the ability to control the temperature of their room. It's important that these patients feel comfortable.
For this, we recommend an external TRV head so temperature can be easily adjusted.
9330 External TRV Head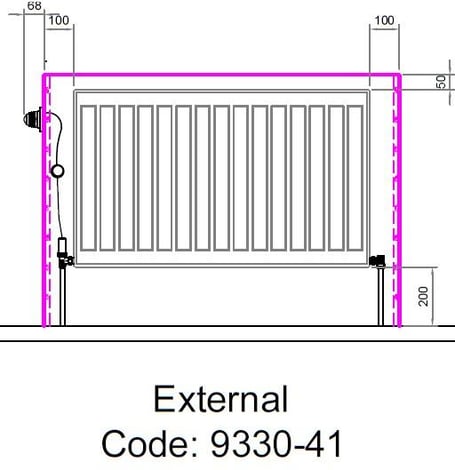 The TRV head is outside the casing so that temperature can easily be controlled and adjusted – providing relaxed environments.
These are suitable for BBOE and TBOE connections because the TRV head is outside the cover, it prevents the thermostatic head from receiving incorrect temperature readings.
Anti-Ligature Options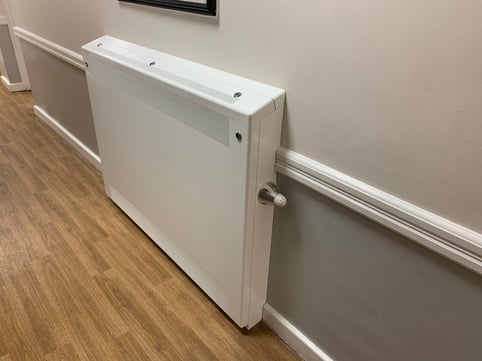 We don't recommend the external 9330-41 TRV kit to be used where high-risk service users could have access without supervision.
With the remotes and the thermostat being fitted outside of the casing, there is a risk of damage due to vandalism and potentially misuse relating to self-harm.
So, we offer anti-ligature options for BBOE and TBOE.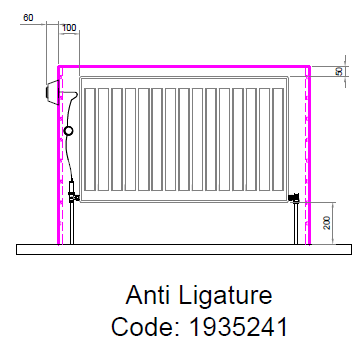 These TRV heads will be rounded to avoid ligature risks.
Technical Sheets
Download our technical sheets below.
DeepClean Flat Top Mounted LST Tolerance Sheet DeepClean Flat Top Mounted LST Tolerance Sheet
(TBOE) (BBOE)
Conclusion
Sometimes you may be dictated by the current heating system in place so you may require a remote sensor. This is something we can help you with at Contour, alongside fitting the valve option for your hospital environment.
As standard, all kits come with an angle pattern Herz TS-90 Body and an angle pattern RL1 Return Valve with ½ inch connections. They are also supplied with a nut and olive to accept 15mm copper.
If you require a straight pattern or reverse angle, please advise on point of enquiry.
All kits are also compatible with our Rotarad valves when the radiator is connected BBOE,. This allows access behind the radiator for deep cleaning.
For added peace of mind, all of Contour's TRV kits are covered by a manufacturer's five-year product warranty.
Contact us to find out more here