It is a sad statistic that according to the Care Quality Commission, three-quarters of patients who kill themselves on a psychiatric ward do so by hanging or strangulation. There is now heightened awareness of the risks associated with ligature points in the mental health environments and secure facilities such as police cells and prisons.
A ligature point is anything which could be used to attach a cord, rope or other material for hanging or strangulation.
On LST radiators and radiator guards, ligature points include; grilles, exposed TRVs, gaps in the framework, gaps around the casing edge where it meets the wall and floor. However, there are no official guidelines on the type of grille that should be used for anti-ligature radiator covers in mental health facilities.
Anti-Ligature Radiator Grille Requirements Explained
Although there is increasing guidance on the identification and removal of ligature points in mental health settings, there has not been any official specification for grilles used on heating products such as radiator covers and LST radiators.
Many individual NHS Mental Health Trusts have adopted the advice outlined in the Home Office Police Buildings Design Guide – Custody, July 2009, Section PD3.02.14, which details that grilles, unless otherwise specified, should be perforated with 2mm holes at 4mm centres, in a triangulated pattern.
The section in the Home Office document specifically relates to ventilation grilles, but it the only official government guidance in relation to hole size that exists.
Compliance is left up to manufacturers, as no standard exists to directly test against, although the IP (Ingress Protection) testing guidelines, which are defined in international standard EN 60529 (British BS EN 60529:1992, European IEC 60509:1989), relate to the sealing effectiveness of an enclosure are the closest and most relevant test standards both in the UK and internationally.
The IP 3 standard ensures against intrusion from foreign bodies (tools, thick wires, cords, etc) in excess of 2.5mm.
The Only Tested Anti-Ligature Radiator Cover Grille
Using a product such as the Contour DeepClean Extra eliminates these concerns. Incorporating a certified IP3X grille design, anti-ligature TRV shrouds and a frame that can be sealed with anti-pick mastic provides unparalleled security over standard LST radiators.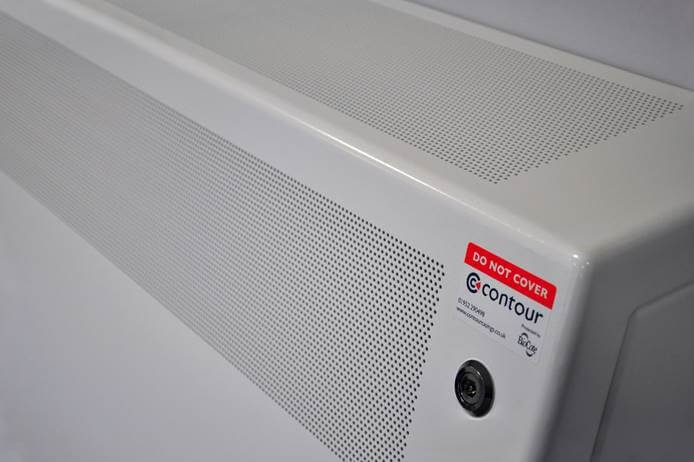 The Contour ranges of anti ligature radiators and anti ligature radiator covers, are the only products of their type that have been tested by a UKAS accredited laboratory and effectively exceeds IP3x standards (BS EN 60529) which tests for protection against the ingress of objects greater than 2.5mm in diameter. A copy of the test certificate can be downloaded here.
For peace and mind when specifying safe surface temperature solutions in mental health or secure environments, talk to Contour about the best and safest solution for your project.