When providing LST Radiators, it's important that the way that they are delivered to site offers minimal disruption to the client and to those within the space, particularly in a school or hospital where calm environments are key.
Contour have been blogging about the different ways in which LST radiators are supplied to site and how this is managed in a way that is convenient for the client.
Read on to find out more…
Different Projects, Different Delivery Methods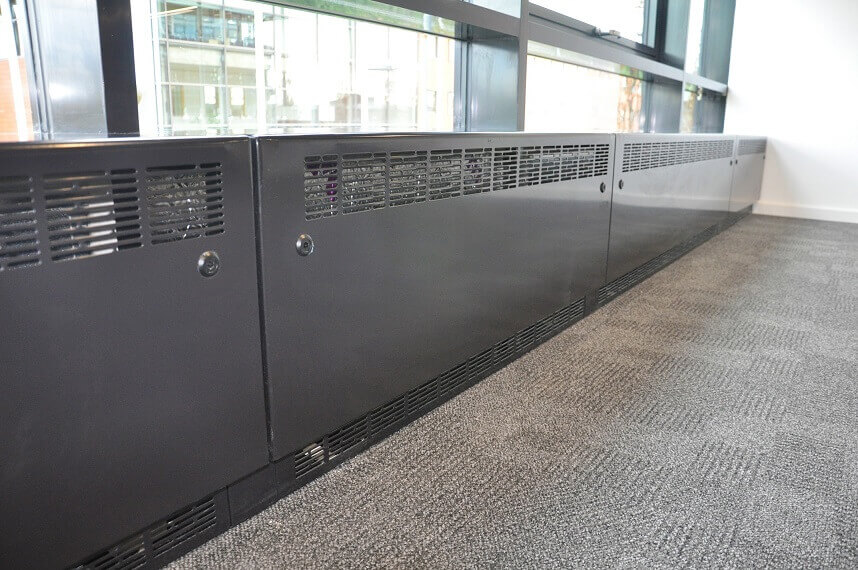 LST radiators are classified as a building material and the way that they are supplied to site will vary depending on the size and scale of a project and the supplier of the LSTs.
Customer Collection
One of the most common ways for LST radiators to be delivered to site if for the building contractor or customer to collect them from the local merchant supplying them.
This is often used in situations when there is a small number of LST radiators being supplied and offers an opportunity for the client to collect other building materials for the project at the same time.
Merchant Delivery
If there is a large quantity of LST radiators being supplied to a project, customer collection might not be possible.
In this case, the merchant can organise delivery on an appropriately sized vehicle that delivers the radiators, the valves and the radiator covers at once, at a time when it best suites the client.
Split Delivery
Certain manufacturers will be able to offer a split delivery for your LST radiators.
This means that the radiators and valves can be sent to site first for the purpose of installation. The delivery of the radiator cover can then be arranged for a later date that suits the project.
This can be beneficial in relieving pressure on storage and can minimise the risk of damage being incurred on the covers by other trades walking past or moving materials as work takes place.
Contour LST Radiators
Here at Contour, we offer site-surveys to help us to understand the needs of the project and to take the pressure off the customer when it comes to measuring LST radiators.
Our LST radiators can be designed with any required cut outs for pipework, skirting and vinyl flooring. These will be pre-punched into the product so that when they are supplied to site, they can be easily installed following delivery, without any need for additional on-site work that could disrupt the space.
Conclusion
The size and scale of a project can affect the way that LST radiators are delivered to site.
Clients can choose to either collect them themselves from the merchant, have them delivered at once or as a split delivery that suits the client.
Contour supply LST radiators with cut outs for pipework and skirting boards punched in when they are made to minimise the needs for additional work on site.
This allows for a smoother delivery process that suits the client and removes the chance of disruptive work on site that could impact on staff, service users or students in the space.
Would you like to find out more about how LST radiators can help you? Fill out the form below to speak to a heating expert today.
About Us
Contour produces a range of innovative, safe surface temperature systems for healthcare, education, mental health, commercial and secure sectors, working in close partnership and collaborating with architects, M&E engineers, NHS Trusts, local authorities, design consultants and contractors to deliver outstanding safe heating solutions.
Contour is the exclusive partner of BioCote® anti-microbial technology for LST and anti-ligature radiators. BioCote® additives reduce bacteria by up to 99.9%. Contour combine an extensive range of colour-paints is with BioCote® for a durable, high-quality finish.
Contour's heating solutions offer secure, single-person quick access to radiator guard interiors for regular deep cleaning and maintenance. Each year, Contour save the NHS millions of pounds in cleaning costs, therefore delivering cleaner, safer environments. Contour is redefining the marketplace and therefore many regard us as a design and innovation leader within the industry.
Contour have a quality- first philosophy. Our customer-focused team possess a 'can-do' attitude, they take pride in developing solutions for your heating requirements.
Contact us at:
The Mansions, 43 Broadway Shifnal
Shropshire TF11 8BB United Kingdom
+44 1952 290 498
Twitter: @Contour_Heating
LinkedIn: Contour Heating Products Ltd