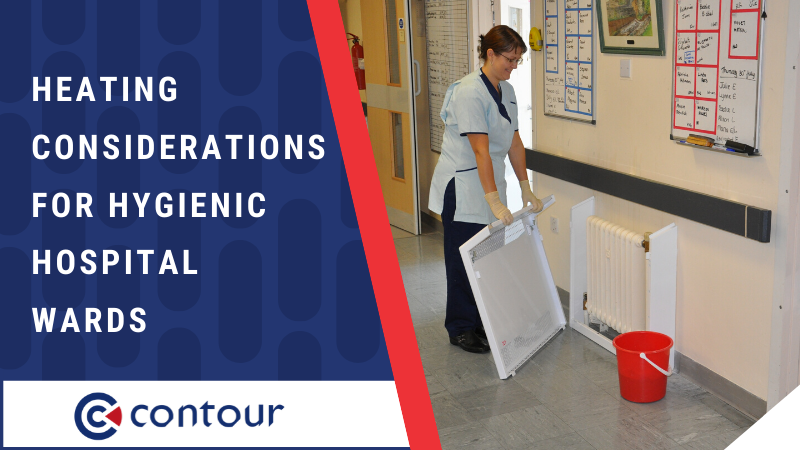 As NHS staff prepare for a huge upsurge in coronavirus cases, they are facing increased pressures to provide safety to thousands of individuals. Stringent hygienic measures have been put in place and now-more than ever-there's a need to carry out cleaning practices with extra care and efficiency.
This blog aims to highlight key considerations for the specifier in order to make the best possible choices for all NHS and healthcare facilities.
Read on to find out more.
Drop-Down Front Access
Traditionally, radiator covers tend to be closed, largely inaccessible units that could only be cleaned infrequently and with the active participation of estates teams.
They accumulated dirt and debris easily and were recognised as sources of hygiene problems. When specifying radiator guards, specifiers should aim to source an LST product that make cleaning access as efficient as possible.
A key characteristic to look out for would be a door panel system which allows quick access to the inside of the radiator for regular cleaning. This way, patients will benefit from the protection of hot surface temperatures as well as improved hygiene standards.
Specifying a product that has a drop-down front access panel and quick release locks will allow one cleaner to easily access every surface of the radiator guard, without any support from Estates. This significantly improves cleaning efficiencies, raises hygiene standards and helps reduce overheads.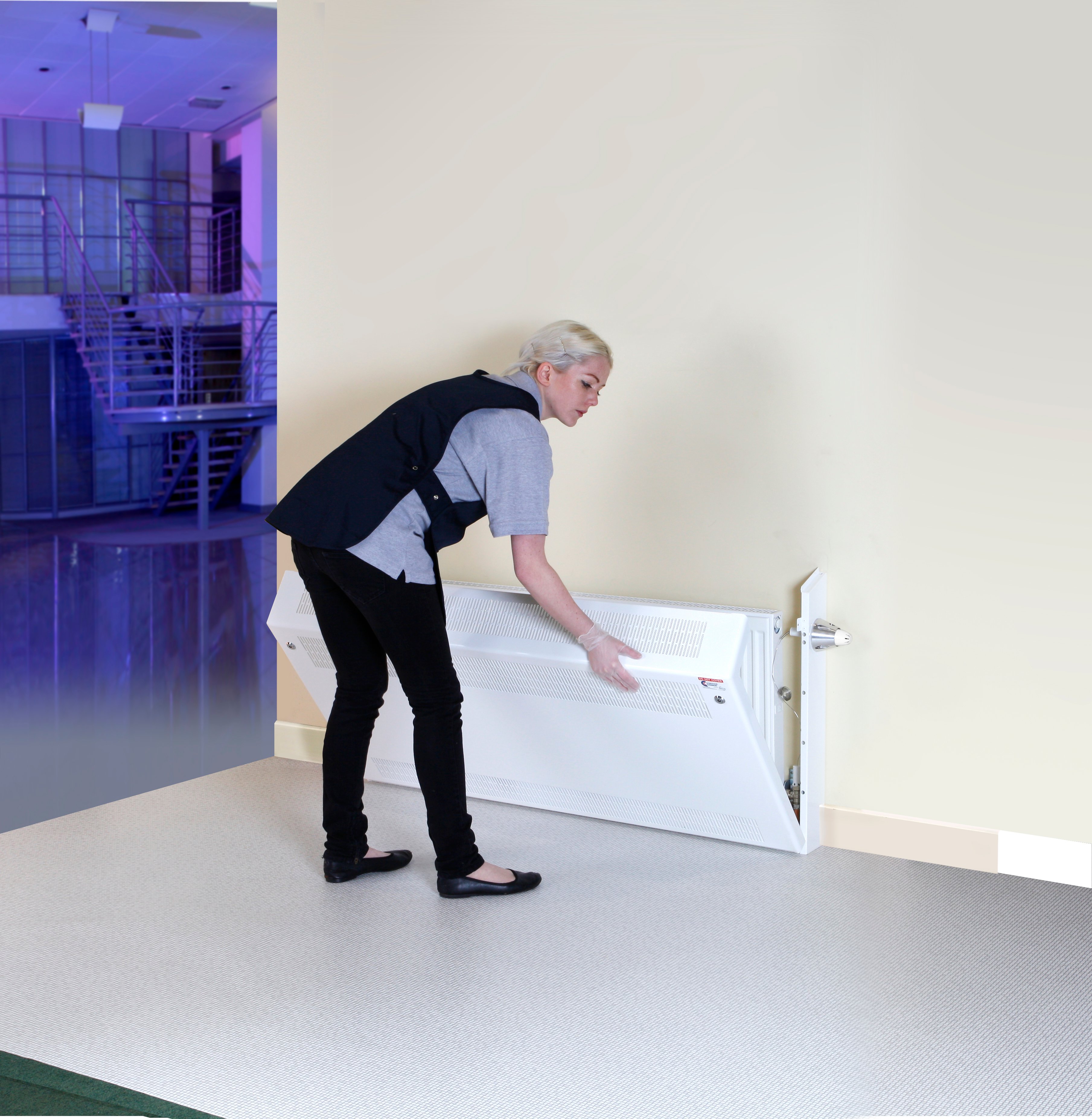 Anti-Microbial Protection
Specifiers should seek to find products that serve a multitude of benefits. Some LST radiators incorporate an element of anti-bacterial or anti-microbial protection within their paintwork.
An example of an effective microbial protection is BioCote®. BioCote® technology provides effective and permanent protection to the surface of the guard, preventing the growth of harmful microbes such as bacteria and fungi.
BioCote® technology protects surfaces from microbes, helping in the fight against the spread of infection. A programme of regular testing shows that BioCote is effective in deactivating or killing colonies of pathogens including the H1N1 Influenza virus, Salmonella and Streptococcus faecalis bacteria, by up to 99.96% within a two-hour period.
Click here to view BioCote's® latest test report.
Quick Turnaround
Across the NHS, there have been a number of requests for radiator covers in areas that are being prepared for the imminent spike in COVID-19 cases. To support this response, we are putting extra shifts into production and will be fast-tracking jobs to help with the preparation of COVID-19 wards.
We are operating on a 7-10-day lead time on all coronavirus-related projects. Therefore, all projects of this nature will gain exclusivity of our DeepClean Range of radiators and guards.
About Us
Contour produces a range of innovative, safe surface temperature systems for healthcare, education, mental health, commercial and secure sectors, working in close partnership and collaborating with architects, M&E engineers, NHS Trusts, local authorities, design consultants and contractors to deliver outstanding safe heating solutions.
Contour is the exclusive partner of BioCote® anti-microbial technology for LST and anti-ligature radiators. BioCote® additives reduce bacteria by up to 99.9% and are combined with Contour's extensive range of colour-paints to coat products for a durable, high-quality finish.
Contour's heating solutions offer secure, single-person quick access to radiator guard interiors for regular deep cleaning and maintenance. Each year, Contour save the NHS millions of pounds in cleaning costs, while delivering cleaner, safer environments. Contour has redefined the marketplace and is regarded by many as a design and innovation leader within the industry.
Contour's vision is supported by a quality-first philosophy and a passionate and conscientious customer focused team who possess a 'can-do' attitude, taking pride in developing solutions for your heating requirements.
Contact us at:
The Mansions, 43 Broadway Shifnal
Shropshire TF11 8BB United Kingdom
+44 1952 290 498