Highlighting the latest anti-ligature heating products and showcasing the wider product range, Contour Heating attended its first Design In Mental Health Exhibition for almost 3 years.
Over the course of 2-days, the team spoke to people from all corners of the mental health industry highlighting the importance of safe product design and how it can help protect the most vulnerable in society.
Following the success of the show, Commercial Director of Contour Heating, Robin Mansell wanted to give his thoughts on how it went.
How was the Mental Health Exhibition?
The exhibition was a huge success for us, especially as we haven't been there since 2019! It was a good chance to catch up with people within the industry that we haven't seen for obvious reasons, but it was also fantastic to see some new faces in the DIMH world.
I suppose the easiest way to sum up how the show went was the fact that we've already signed up for next year. That's down to the success we've experienced and how well organised it was as a whole.
What were you displaying at the exhibition?
As it was an exhibition focusing on products for mental health, we were showcasing our latest anti-ligature products. With both the DeepClean Extra radiator guard with Rotarad and an alcove guard on either end of the stand, we also had an anti-ligature TV cabinet and air-con cover, which helps highlight the diversity within the anti-ligature product range.
As well as that, we were asking visitors to the stand to vote on their favourite paint option. We've been exploring options to introduce a new colour to the range and bought a green, blue, and grey option and thought 'who better to ask than those who will be using it!'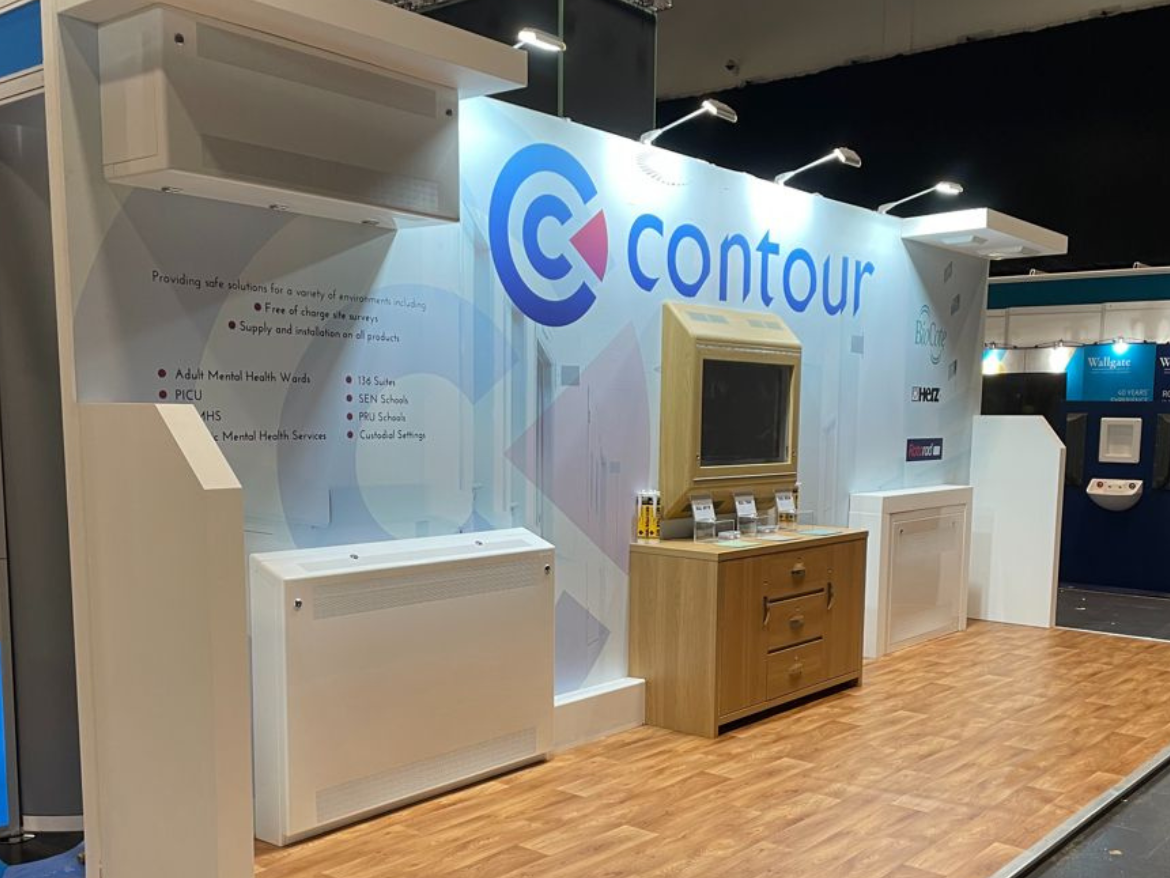 What got the most interest?
The 'colour competition' did bring a lot of people onto the stand and started a lot of interesting conversations. These are the guys that will be using them, so their opinion was extremely valuable.
Getting to demonstrate our products is always popular too! Dropping the cover of the radiator for instance and then wowing the visitors with our party piece, Rotarad, always gets people hooked.
This first-hand experience is invaluable and does so much more than conversations via email can.
What was it like exhibiting at Design In Mental Health Conference?
It was a strange one heading in as we had no idea what to expect. Personally, I felt like it was much busier than 2019, showing that people just want to get back out to shows and talk to exhibitors in person again. From our point of view, it seems as though about 75% of the people were returnees from the last show, but with a nice addition of new faces.
Those numbers say a lot and how well run the show is, and the new faces were all people showing genuine interest in our products.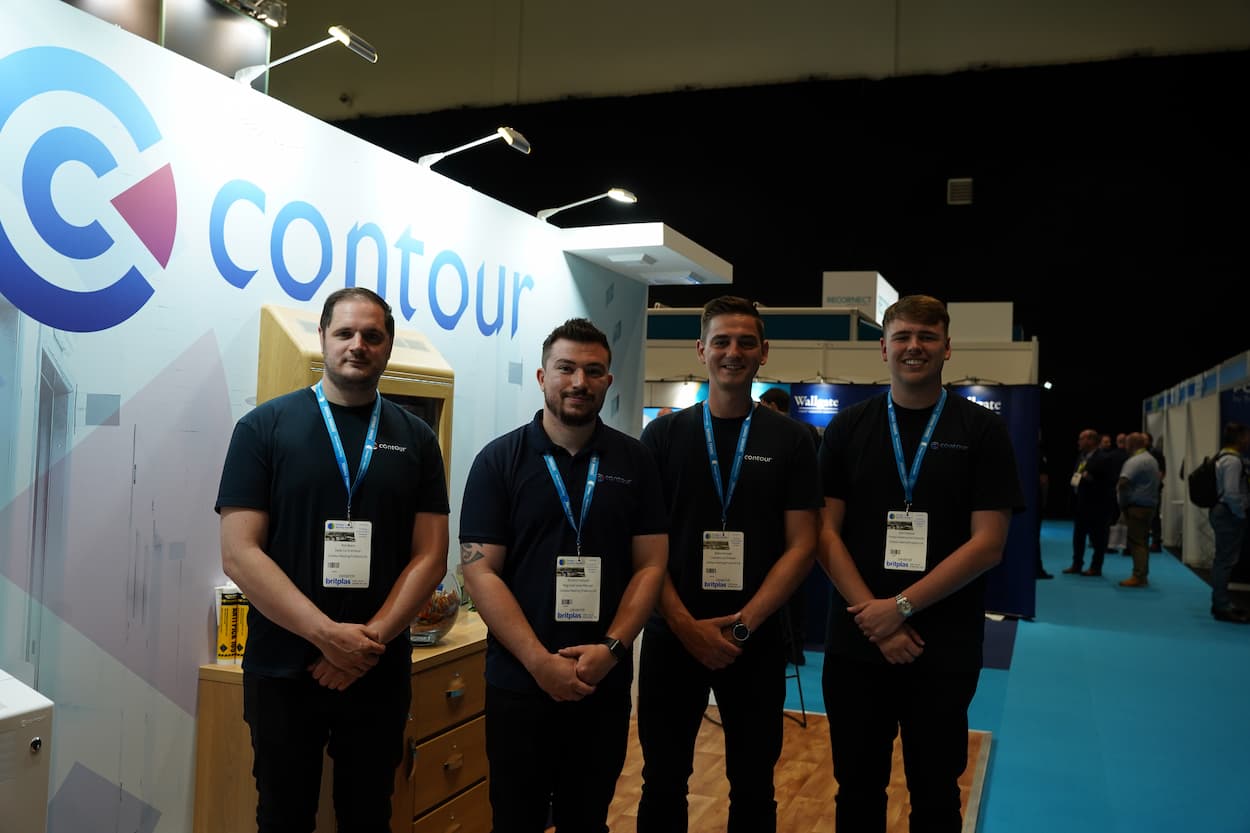 Highlights of the Mental Health Exhibition?
For us, the sheer volume of enquiries we had were the highlights. Where else can you go and get a month's worth of interest in 2 days? Our team are already travelling up and down the country to conduct surveys, and a number of samples are being sent out, too.
Just being able to get out and exhibit was a highlight too. Seeing those familiar faces, shaking hands, and getting back to normality after a turbulent couple of years.
What About Next Year?
We'll be there and we're already talking about what we can do better. Ideally, we'd love an even bigger stand, but the show was so popular everyone has already signed up for 2023 already!
We've got some exciting things in the pipeline that we're working on, and the target is to have them on display at next year's show. We'll also be running new competitions to get people on to the stand and excited about our anti-ligature products.
Anti-Ligature Radiator Covers & More
Providing anti-ligature radiator covers for use in various industries, Contour Heating also has a range of anti-ligature products that ensure your next mental health project is the safest it can be.
With anti-ligature TV cabinets, plug sockets, air-con covers, light switches and more, Contour has every product for your requirements.