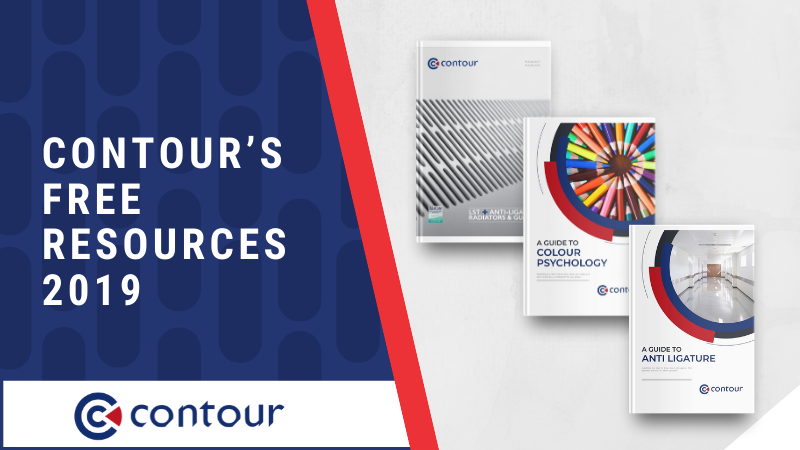 Contour's successful delivery of LST and anti-ligature radiators and guards in numerous settings over the UK has allowed them to develop a comprehensive understanding of the varying need of Users, which they aim to demonstrate in their free guides and resources.
This post will highlight some of Contour's most popular resources that they've produced this year, so here they are-in case you missed them.
Released in October 2019, this guide is aimed at anyone involved in the construction or refurbishment of a space within a mental health environment, or anywhere that occupies vulnerable individuals.
Ligatures are responsible for a significant number of suicide cases in mental health and secure settings. Estates managers and clinicians are now considering ways to reduce ligature risks with the resources and furniture they choose.
This guide provides readers with interesting facts and statistics as well as government guidance to keep you informed and updated.
To assist with product selection, Contour produced a general guide based upon typical needs by application.
Contour's market leading DeepClean range of radiators and guards has revolutionised the protection of vulnerable people from dangerously hot surface heating, in the healthcare, education and care home environments.
To learn more about the specific sectors that Contour's LST radiators work best in, download the guide here.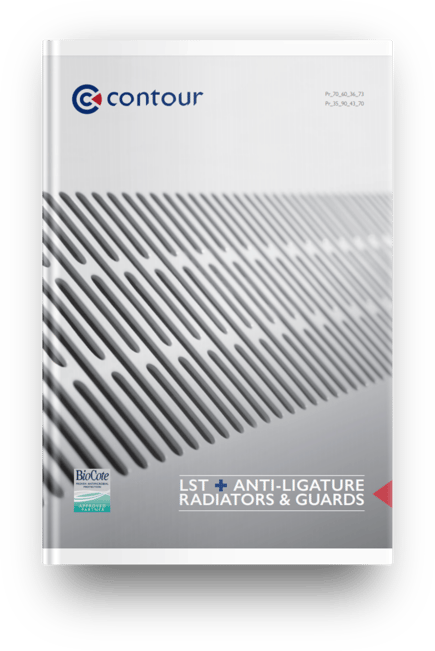 Recently re-branded, this guide delves into the psychological impact that colour has on individuals within a mental health, educational or caring environment.
Numerous studies indicate that colour choice can have a significant impact on the psychological wellbeing of residents and Service Users, highlighting that colour can be strategically used to support the interior design of a range of spaces.
To download your free guide, click here.
Conclusion
Contour aims to produce further material throughout 2020, including eBooks specifically aimed at education and care & nursing environments.
To find out more about the solutions that Contour provides, talk to one of our experts today.
About Us
Contour produces a range of innovative, safe surface temperature systems for healthcare, education, mental health, commercial and secure sectors, working in close partnership and collaborating with architects, M&E engineers, NHS Trusts, local authorities, design consultants and contractors to deliver outstanding safe heating solutions.
Contour is the exclusive partner of BioCote® anti-microbial technology for LST and anti-ligature radiators. BioCote® additives reduce bacteria by up to 99.9%. Contour combines an extensive range of colour-paints is with BioCote® for a durable, high-quality finish.
Contour's heating solutions offer secure, single-person quick access to radiator guard interiors for regular deep cleaning and maintenance. Each year, Contour save the NHS millions of pounds in cleaning costs, therefore delivering.