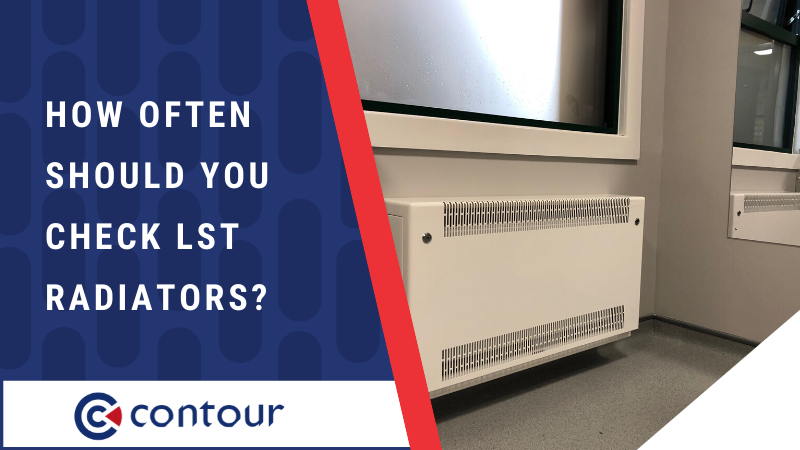 To maintain a safe heating system at all times, it's important to check your LST radiators are up to their full standard.
Contour has been blogging about when you should check your LST radiators and why it's important, to ensure that in the winter months when heating systems are vital everybody knows what to look for when checking their heaters.
Read on to find out more…
Bleeding LST Radiators
LST radiators shouldn't need to be bled very often. Check them once every few months.
Bleeding the LST radiators should be your starting point if you suspect that the heating is taking too long to warm up and the radiators aren't getting up to temperature.
If you notice a dark fluid when you bleed the LST radiator, this could be a sign that the system needs to be flushed as it indicates that there is dirt in the system that could be causing a blockage.
Cold And Noisy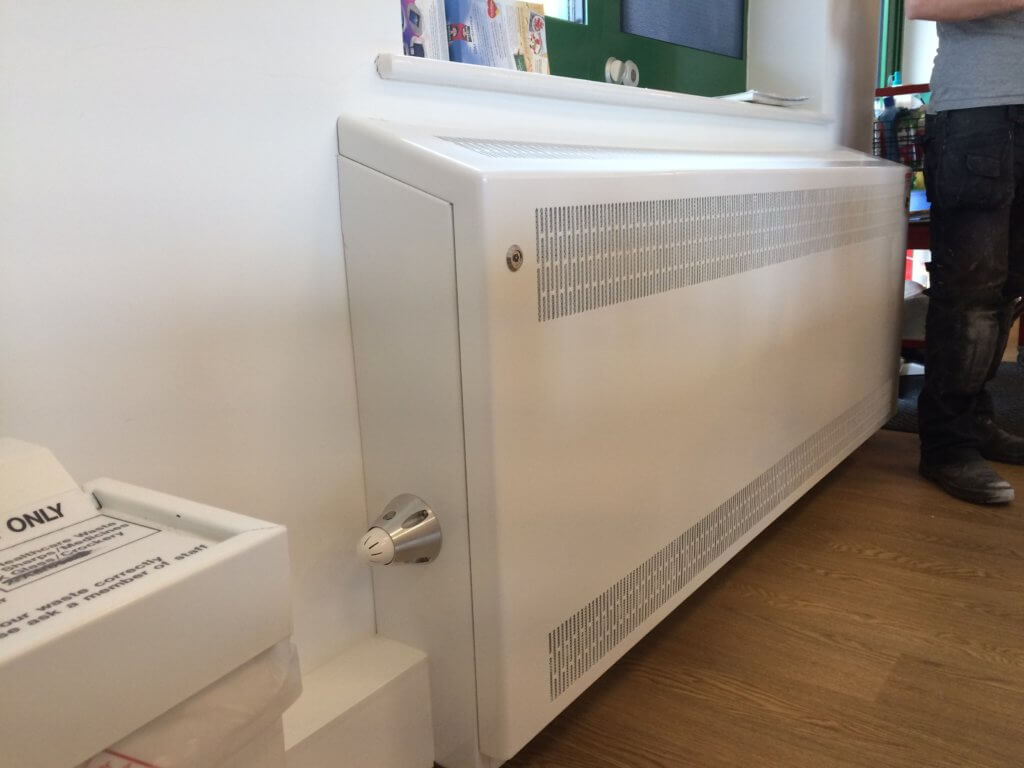 A fully working LST radiator won't have any patches of cold when the heating system is running fully.
When the system is turned on check the surface of the LST radiators regularly to check the top is emitting heat properly. If not, this could be a sign that the system needs to be flushed or the LST radiators need bleeding.
Signs that the heating system needs to be flushed include the boiler sounding noisy, so it's important to listen out for this when the heating is on.
Heating systems should only need to be flushed every 5-6 years and this is only for radiators over 4 years of age. If the radiator is under 4 and there are cold patches and a noisy boiler, it could be a sign of another problem.
New LST radiators may only need to be flushed once every 8-10 years depending on the frequency of their usage.
Servicing
In schools and hospitals, it's important to service heating systems annually. In the winter, when plummeting temperatures mean heating systems are constantly in use, it's important that they are up to standard to meet expectations on working temperatures.
Government regulations on health and safety for school's state that classrooms should be at least 16°C. Checking your LST radiators before the winter starts and ensuring that they're services is an effective way of making sure you're ready for when you need them.
Summer
The heating systems aren't used as much, if at all in the summer. It's therefore recommended that you check your LST radiator valves at least once a month. This prevents them from getting stuck in place which could cause problems during the winter.
Conclusion
Check your LST radiators. This is because it will allow you to spot any issues in the way they are heating up. You should also listen out for the noise being generated by the boiler.
When bleeding the radiators, you should also look out for the colour of any fluid that escapes. It could be a sign that the system needed to be flushed.
Check the valves throughout the summer to ensure that they don't get stuck. To stay in line with regulations and to reduce the risk of any issues, ensure that the system is serviced every year.
Would you like to find out more? Fill out the form below to speak to a heating expert today!
About Us
Contour produces a range of innovative, safe surface temperature systems for healthcare, education, mental health, commercial and secure sectors, working in close partnership and collaborating with architects, M&E engineers, NHS Trusts, local authorities, design consultants and contractors to deliver outstanding safe heating solutions.
Contour is the exclusive partner of BioCote® anti-microbial technology for LST and anti-ligature radiators. BioCote® additives reduce bacteria by up to 99.9%. Contour combine an extensive range of colour-paints is with BioCote® for a durable, high-quality finish.
Contour's heating solutions offer secure, single-person quick access to radiator guard interiors for regular deep cleaning and maintenance. Each year, Contour save the NHS millions of pounds in cleaning costs, therefore delivering cleaner, safer environments. Contour is redefining the marketplace and therefore many regard us as a design and innovation leader within the industry.
Contour have a quality- first philosophy. Our customer-focused team possess a 'can-do' attitude, they take pride in developing solutions for your heating requirements.
Contact us at:
The Mansions, 43 Broadway Shifnal
Shropshire TF11 8BB United Kingdom
+44 1952 290 498
Twitter: @Contour_Heating
LinkedIn: Contour Heating Products Ltd