Contour was recently commissioned to help with the refurbishment of a Sexual Health Clinic, as part of a Health & Care NHS Trust. This involved the installation of 24 DeepClean LST radiators and the associated 9330 External TRV kits.
The Challenges
As part of an investment to refurbish an existing building, many of the fixtures and fittings were outdated and posed a series of hygiene and safety risks to users operating within the space.
The installation of Contour's DeepClean LST radiators would provide users with efficient heating, as well as safe surface temperatures to minimise the risk of scalding upon contact. Additionally, the easy access front panel and BioCote protection would deliver a clean, hygienic solution.
Installing a Wall-to-Wall Solution
Due to there being different sized radiators along the wall space, Contour installed a wall-to-wall covering that gave the illusion of four convectors of the same size.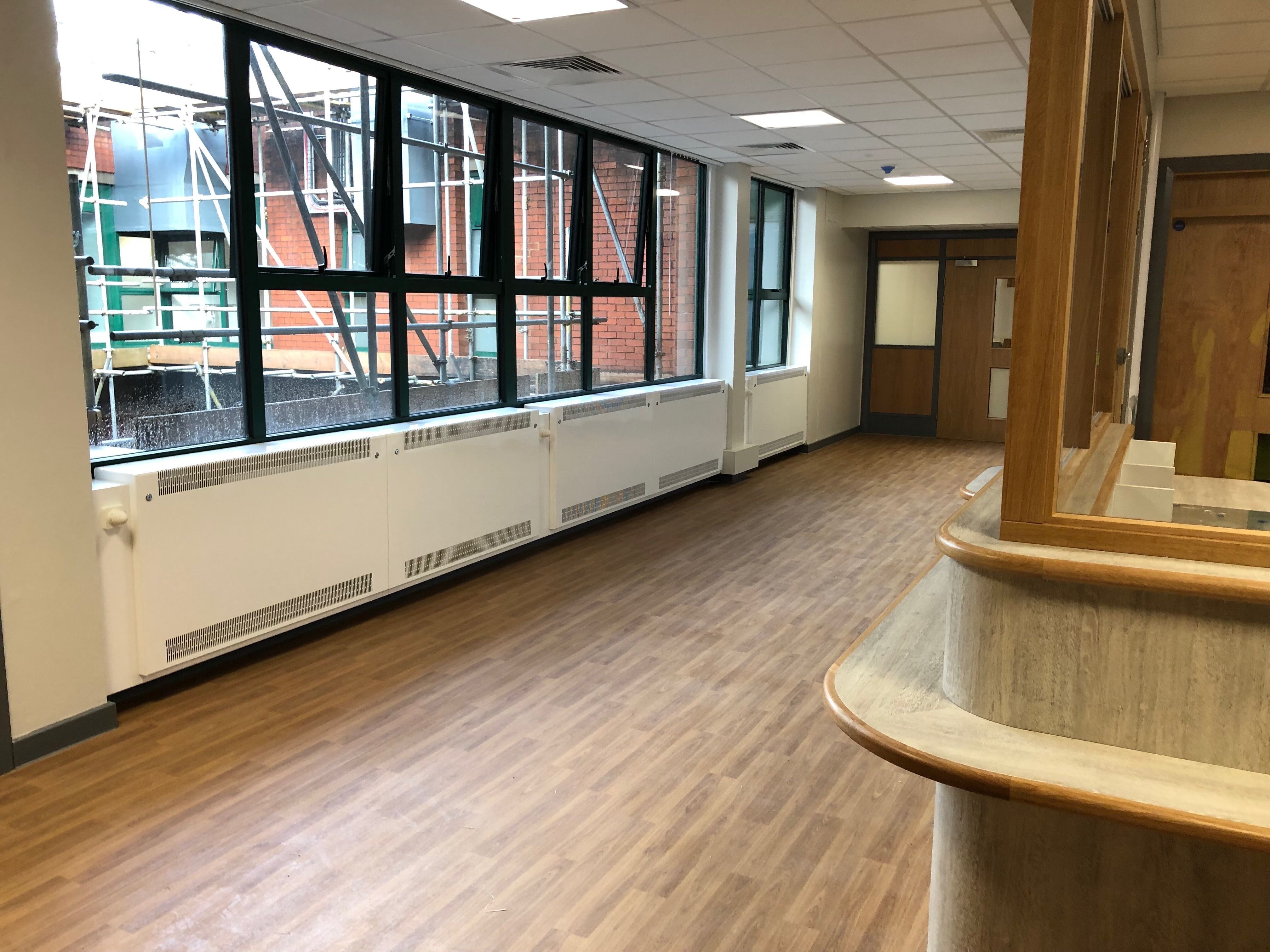 As part of the building's overall installation, Contour provided additional DeepClean LST radiators throughout the buildings. View images in the gallery below.
Technical Data