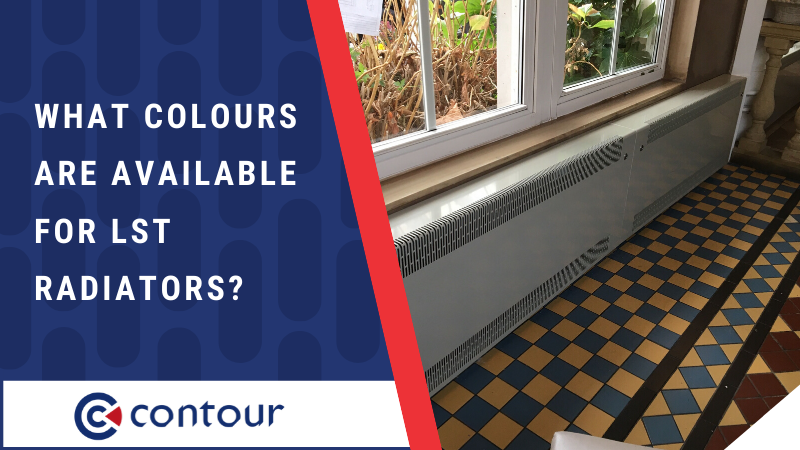 Contour LST radiators are bespoke and made to order, meaning that no two jobs are the same. You are empowered with complete control of the colour of your low-surface temperature radiators, suiting your designs and environments without compromising quality or lead time.
Updated: This blog post about LST radiator colour options was updated in 2020 to reflect new content.
You have the full RAL colour chart to choose from, offering a colour spectrum of 1625 shades.
Common colours for Contour LST radiators are:
White (RAL 9003)
Oyster White (RAL 1013)
Tele Grey (RAL 7047)
Jet Black (RAL 9005)
Traffic Red (RAL 3020)
Mint Green (RAL 6029)
Zinc Yellow (RAL 1018)
Ultra Marine Blue (RAL 5002)
Blue Lilac (RAL 4005)
Azure Blue (RAL 5009)
Why is Colour Important For LST Radiators?
Whatever the setting, colour is integral to creating atmosphere. Colour LST radiators are core to aesthetic design and can be made to match or complement room designs. You can even get creative with colour radiator covers by introducing lighting.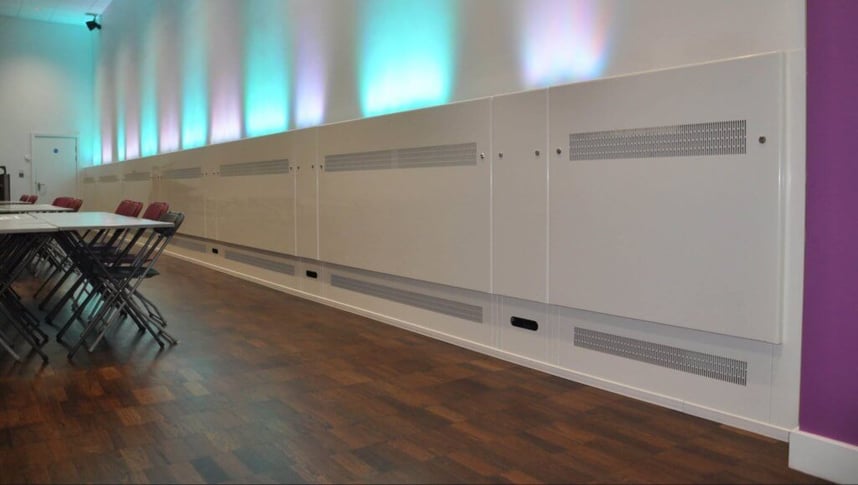 Experienced with the care sector's requirements, Contour provides radiators for spaces to live and heal in. Time spent in care environments can feel intimidating, but Contour minimises this by removing the clinical edge from products and helping to create homely spaces.
Scientific research shows that certain colours stimulate specific moods and have calming effects. This is particularly beneficial to design in Contour's healthcare, education, mental health, commercial and domestic sectors. The Design in Mental Health Network concludes that designing with people in mind improves mood, productivity and the ways that people communicate.
Colour Psychology & LST Radiators
Radiator colour choice depends largely on your setting. Karlin and Zeiss (2006) conclude that bright colours, though aesthetic, often aren't appropriate for the health sector. This is due to evidence that they can stimulate agitation in patients. Conversely, subtle colours have been proven to calm patients.
But it's not as simple as just picking a colour – tone is important too. Karlin and Zeiss report that while some shades of blue create a calming atmosphere, blue-green shades tend to worsen the moods of patients who suffer from mental health issues.
Colour choice can be just as complex in other settings. June McLeod, colour consultant and author, has developed colour recommendations for nursery schools to improve children's emotional development, decrease noise levels and increase serenity for both staff and children. McLeod has also created colour-coded Corporate Personalities for office design, based on scientific research.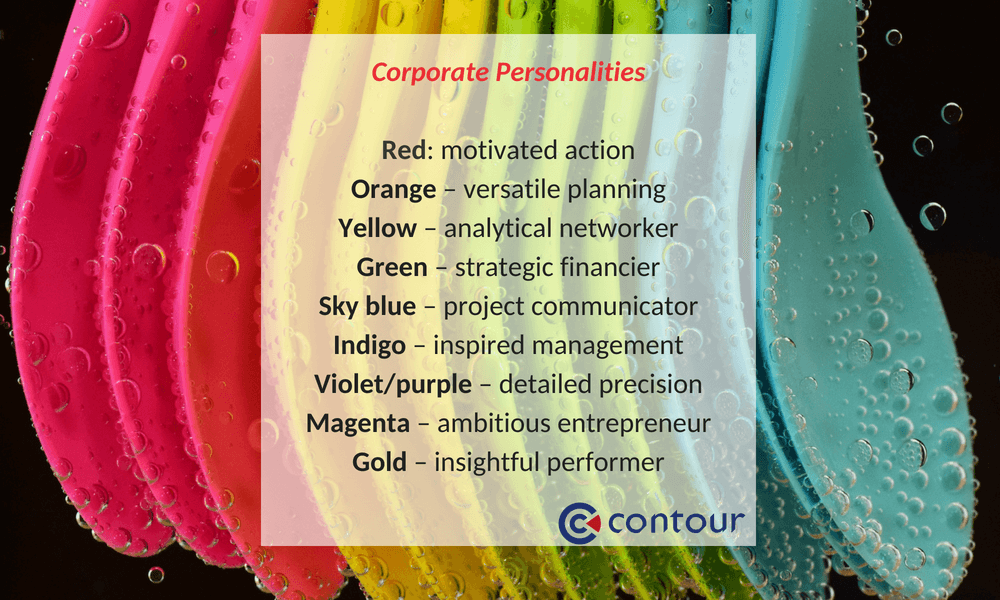 Conclusion
Whilst the specification of LST radiators is driven by physical safety of the Service User, colour can be an important factor in the healing process of the individual.
Talk to one of our experts about how colour can promote healing in healthcare environments, and how coloured LST radiators can be specified and integrated into your next project.

About Us
Contour produces a range of innovative, safe surface temperature systems for healthcare, education, mental health, commercial and secure sectors, working in close partnership and collaborating with architects, M&E engineers, NHS Trusts, local authorities, design consultants and contractors to deliver outstanding safe heating solutions.
Contour is the exclusive partner of BioCote® anti-microbial technology for LST and anti-ligature radiators. BioCote® additives reduce bacteria by up to 99.9% and are combined with Contour's extensive range of colour-paints to coat products for a durable, high-quality finish.
Contour's heating solutions offer secure, single-person quick access to radiator guard interiors for regular deep cleaning and maintenance. Each year, Contour save the NHS millions of pounds in cleaning costs, while delivering cleaner, safer environments. Contour has redefined the marketplace and is regarded by many as a design and innovation leader within the industry.
Contour's vision is supported by a quality-first philosophy and a passionate and conscientious customer focused team who possess a 'can-do' attitude, taking pride in developing solutions for your heating requirements.
Contact us at:
The Mansions, 43 Broadway Shifnal
Shropshire TF11 8BB United Kingdom
+44 (0) 1952 290 498
LinkedIn: Contour Heating Products Ltd
References
Karlin, B.E., Zeiss, R.A., 'Environmental and Therapeutic Issues in Psychiatric Hospital Design: Toward Best Practices,' Psychiatric Sciences (2006), 57:10, 1376-1378.
McLeod, June, Colour Psychology Today (Alresford: John Hunt Publishing, 2016)