Contour has recently completed the supply and installation of 350 anti-ligature radiator covers across 15 mental health wards in the Southeast of England.
With old and outdated radiators installed, there was a huge risk that service users could use these to bring harm upon themselves or others.
On inspection of a single ward, it became apparent that this was the case in all of them so Contour was given the task of ensuring that all radiator guards were anti-ligature; surveying, supplying and manufacturing every single one.
Read on to discover how Contour approached the project.
What Challenges Did Our Customer Face?
Following the site survey, it became apparent that there were no anti-ligature radiators installed whatsoever.
This was a significant health risk as service users could potentially use ligature points on the existing radiators to inflict harm.
Sharp corners were another threat and needed to be removed entirely in order to protect both service users and others in the environment.
Cleanliness was also an issue with old and outdated guards. Because there was no easy way to keep them clean, over time there was a significant build-up of dust and dirt which could cause issues to those in the surrounding environment.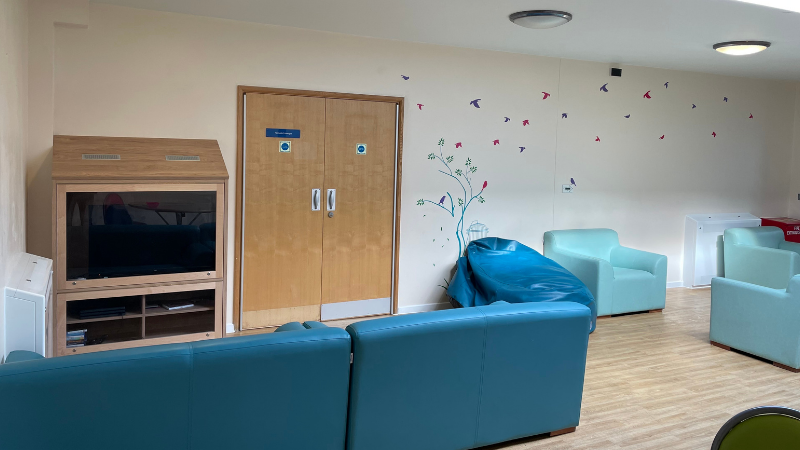 How Did We Solve Them?
The mental health trust needed covers that would protect service users without jeopardizing the heating efficiency, while also providing easy cleaning to help improve hygiene.
After ripping out the outdated units, Contour installed an extensive number of anti-ligature covers that have been proven to increase safety within mental health environments.
With small grilles and rounded edges, the anti-ligature covers help increase safety within these environments. On top of that, they also include features that make cleaning and maintaining hygiene much more efficient, adding to safety in mental health environments.
The Results
After installing the anti-ligature radiator covers the environments immediately became safer for service users and more hygienic.
The radiator guards installed all feature IP3x grilles with 2mm holes punched directly out of the guard. This means that nothing can be inserted into the radiator to create a ligature.
They have also been designed with drop-down front access in order to make cleaning much easier, improving cleanliness levels.
All the guards installed also featured rounded corners which not only increase the strength of the cover itself, but that offers another level of protection to the service users.